The literature and musical evening «Abay-Dana, Abay-dara kazakta» dedicated to the 175 anniversary of the Great Kazakh poet, philosopher Abay Kunanbayev was held by Department of Kazakh Philology on the Orient Faculty of the Kazakh Ablai Khan University.
The 1 course students Zhappar Ayazhan and Abdulla Araylim became the moderators of that event.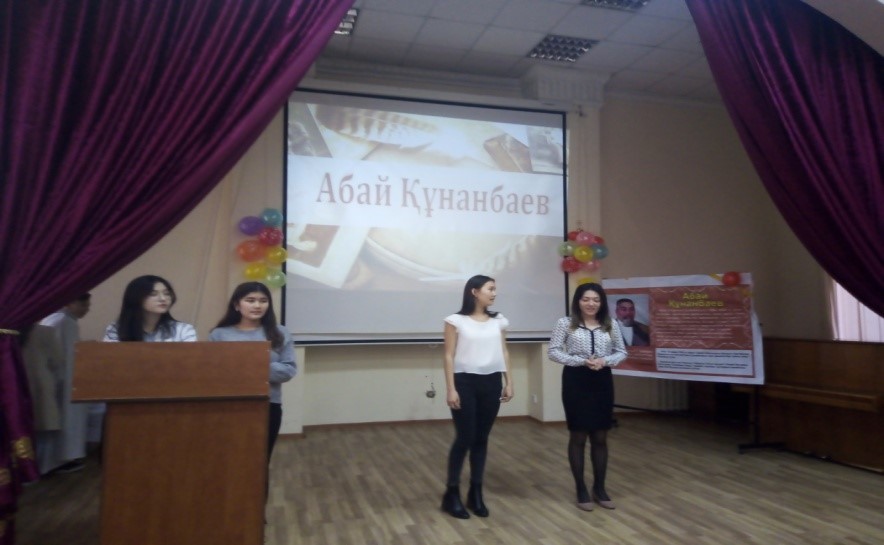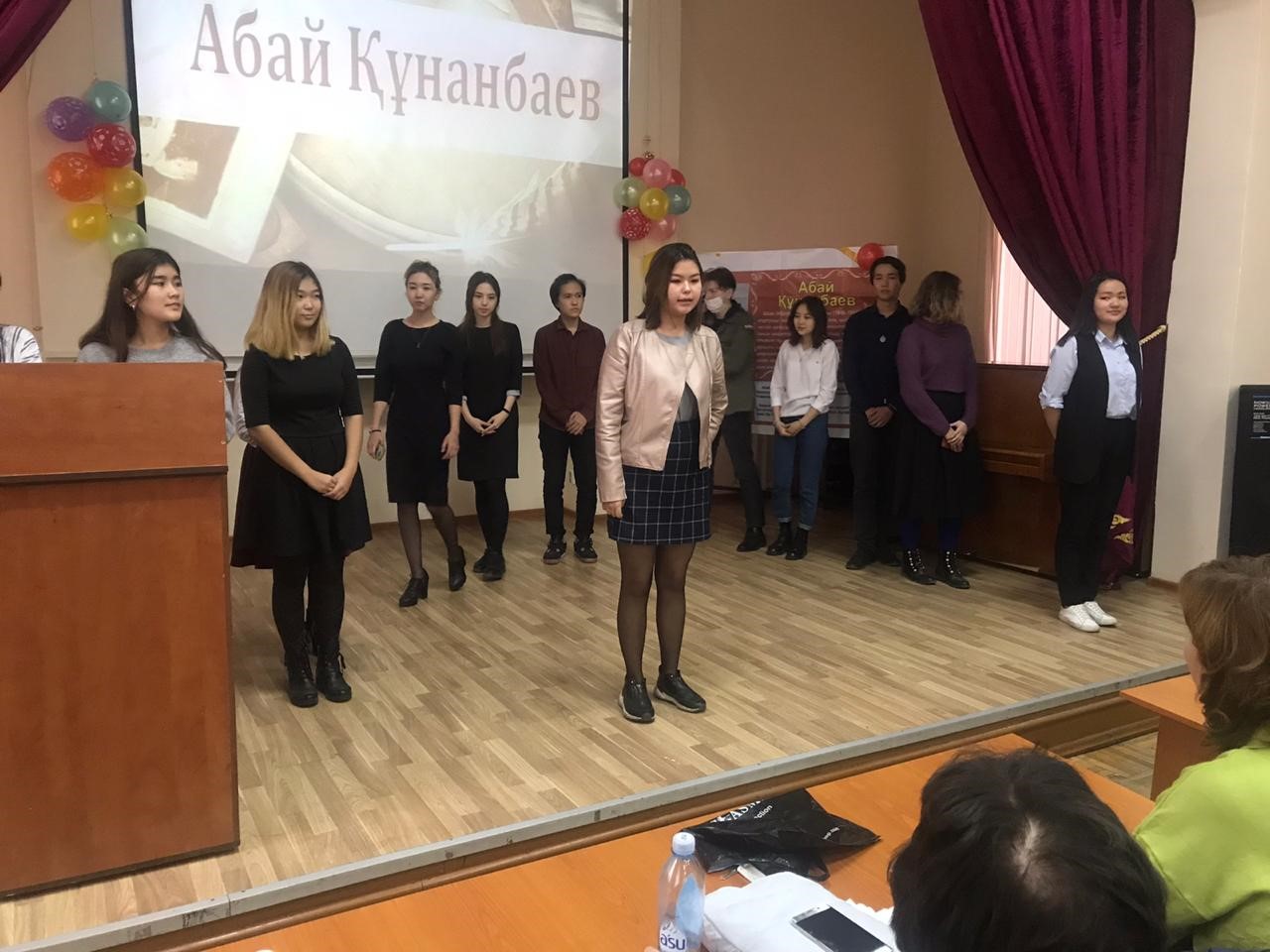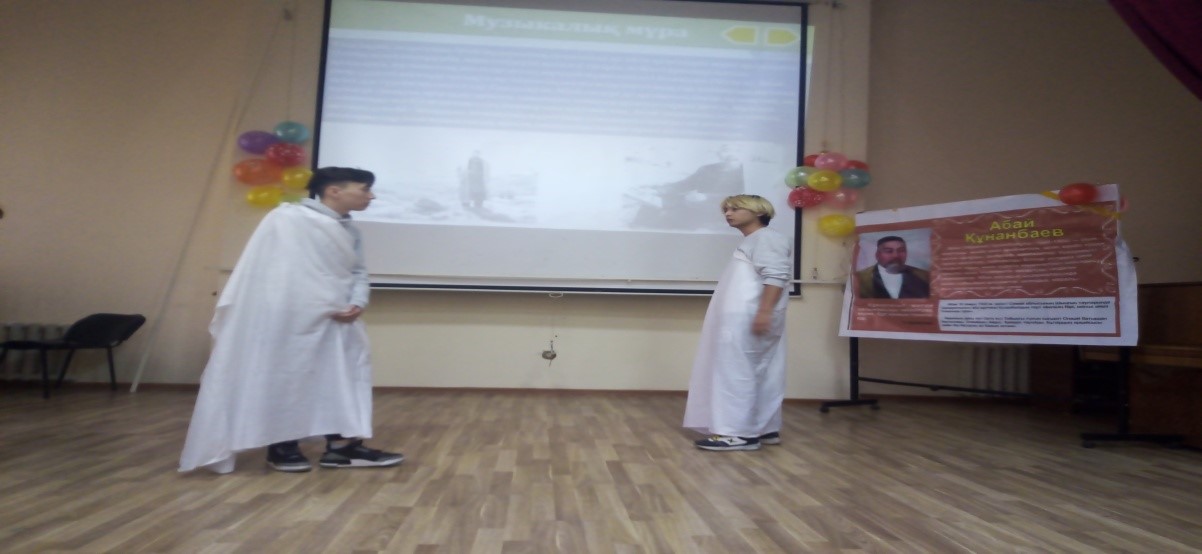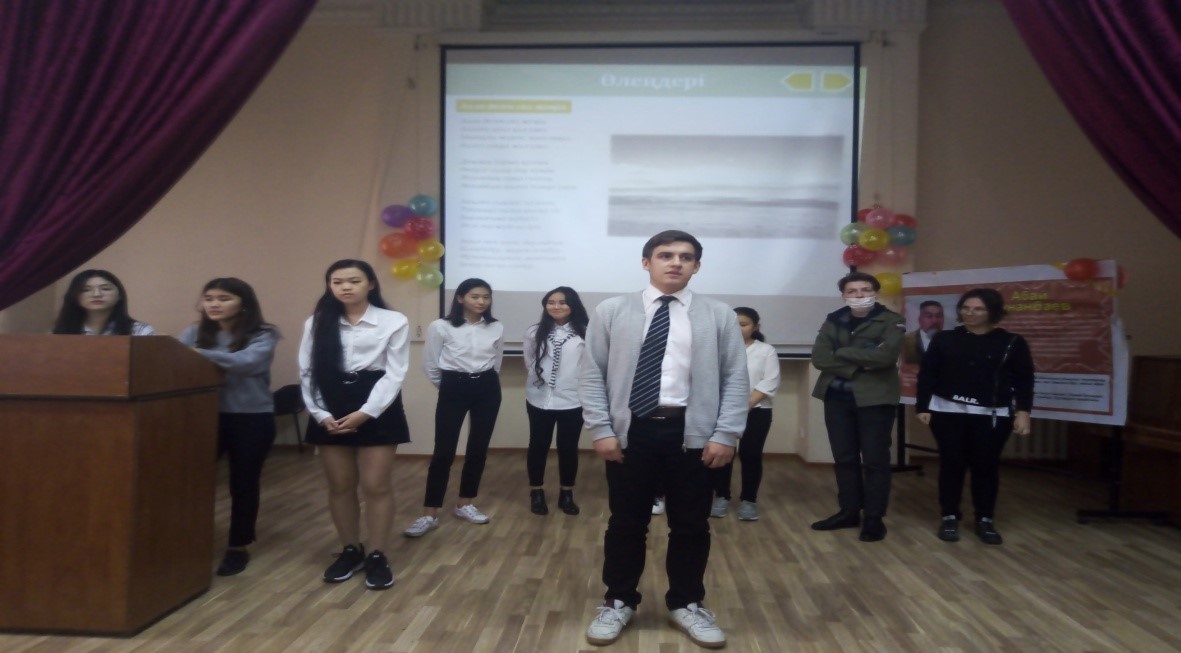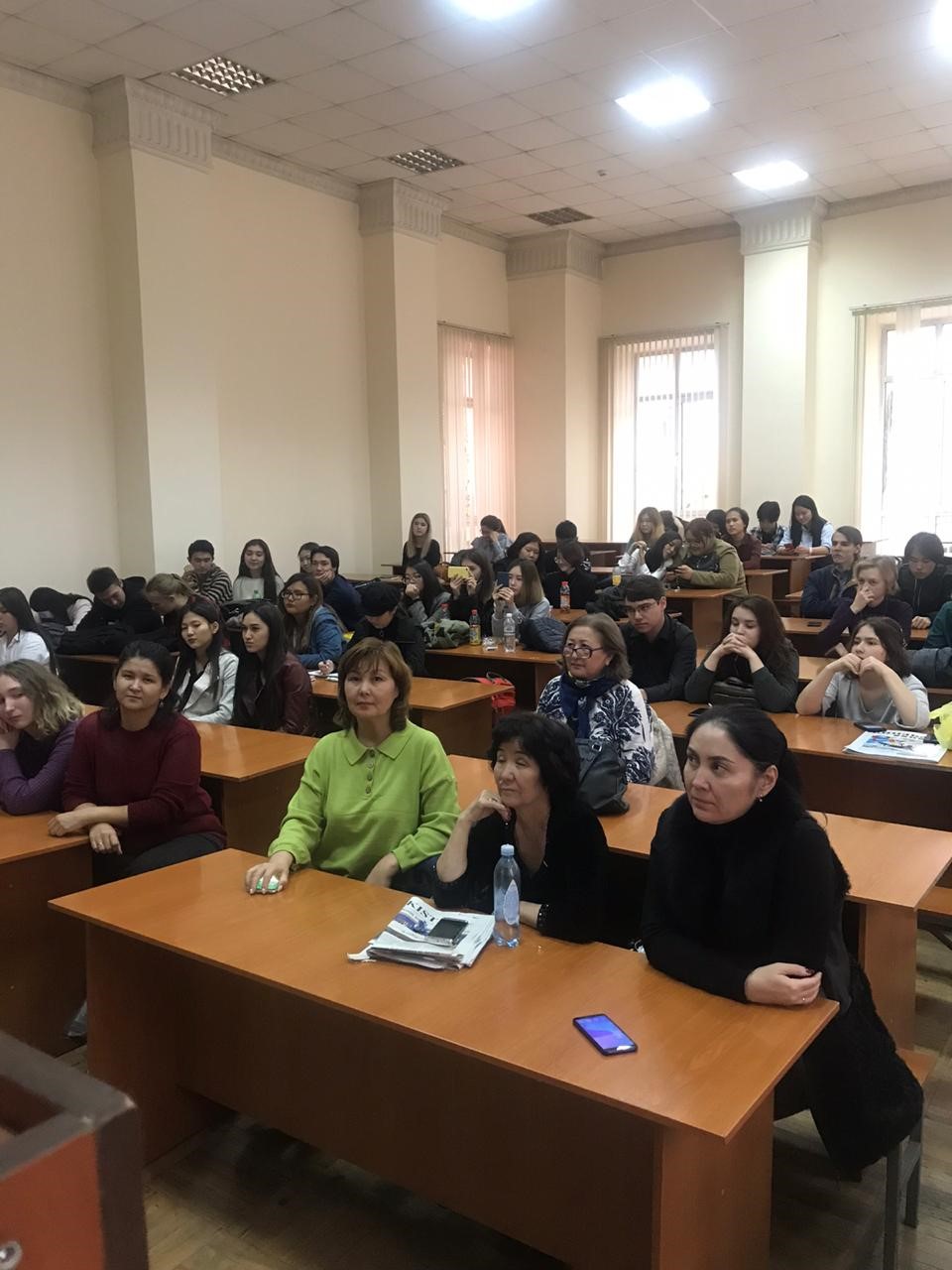 "To know our Abay Kunanbayev's works and to able to share his way is to show our culture to the whole world. Abay is our national brand. We study his poems, sing his songs, make performances on theater's stage and translate his works on many foreign languages" – says students.