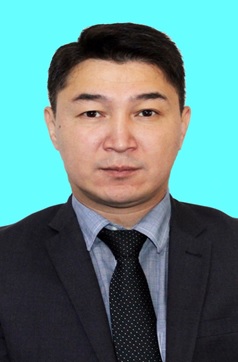 Faculty of International Relations
Dear visitor of our university site!I'm glad to see you on the site of the faculty of International Relations.I'm sure that here everyone will find the useful information,and the one who has already decided on the choice of profession and the one who makes the first steps in this direction
    Today, the faculty trained more than 1,500 full-time students, in an accelerated program, as well as for the double degree program.
The faculty for the quality education all conditions: there is a faculty with a high level of training and extensive experience in teaching in higher schools, equipped with specialized computer audience with access to the global network, language laboratories, and specialized resource centers, equipped with the most up to date literature and base data for all specialties;
The students have every opportunity to learn not only great, to raise their intellectual and professional level, but also creatively develop in various student associations, clubs and clubs, to take an active part in the social life of the university.
Department of International Relations is positioned as a high school preparation of specialists of international level, where, along with public education programs implemented various programs of leading foreign HEIs: People's Friendship University, MGIMO, Moscow State Linguistic University, The Wuhan University, Beijing University of Economics and Business, Jawaharlal Nehru University in New Delhi, University of Indianapolis Athens, Chungbuk National University, Kyung Hee University, Keimyung University in South Korea Respubike. Faculty trains highly qualified specialists in the following areas - international relations, international law, regional studies, law, economics, public and local administration, and marketing.
Faculty in 2014 will be 20 years. Graduates of the faculty are working in various positions in the government, non-government, commercial organizations in the Republic of Kazakhstan of the executive and legislative bodies, as well as in international business structures.
Our faculty's doors are always open for those students who are full of lust for new knowledge and developments that fearlessly and persistently go to your goals and believe in themselves.
Welcome to our faculty!
With best wishes, Dean of the faculty,
Absattarov G.R.
Faculty specialties