Lectures of foreign professors Vladimir Ilyich Karasik, PhD, Professor of the Pushkin State Institute of Russian Language and Oksana Sergeevna Issers, PhD, Professor of Omsk State University named after F.M. Dostoevsky were held at Kazakh Ablai Khan University of International Relations and World Languages as part of their visit to KazUIR&WL from 13.11.2023 to 17.11.2023.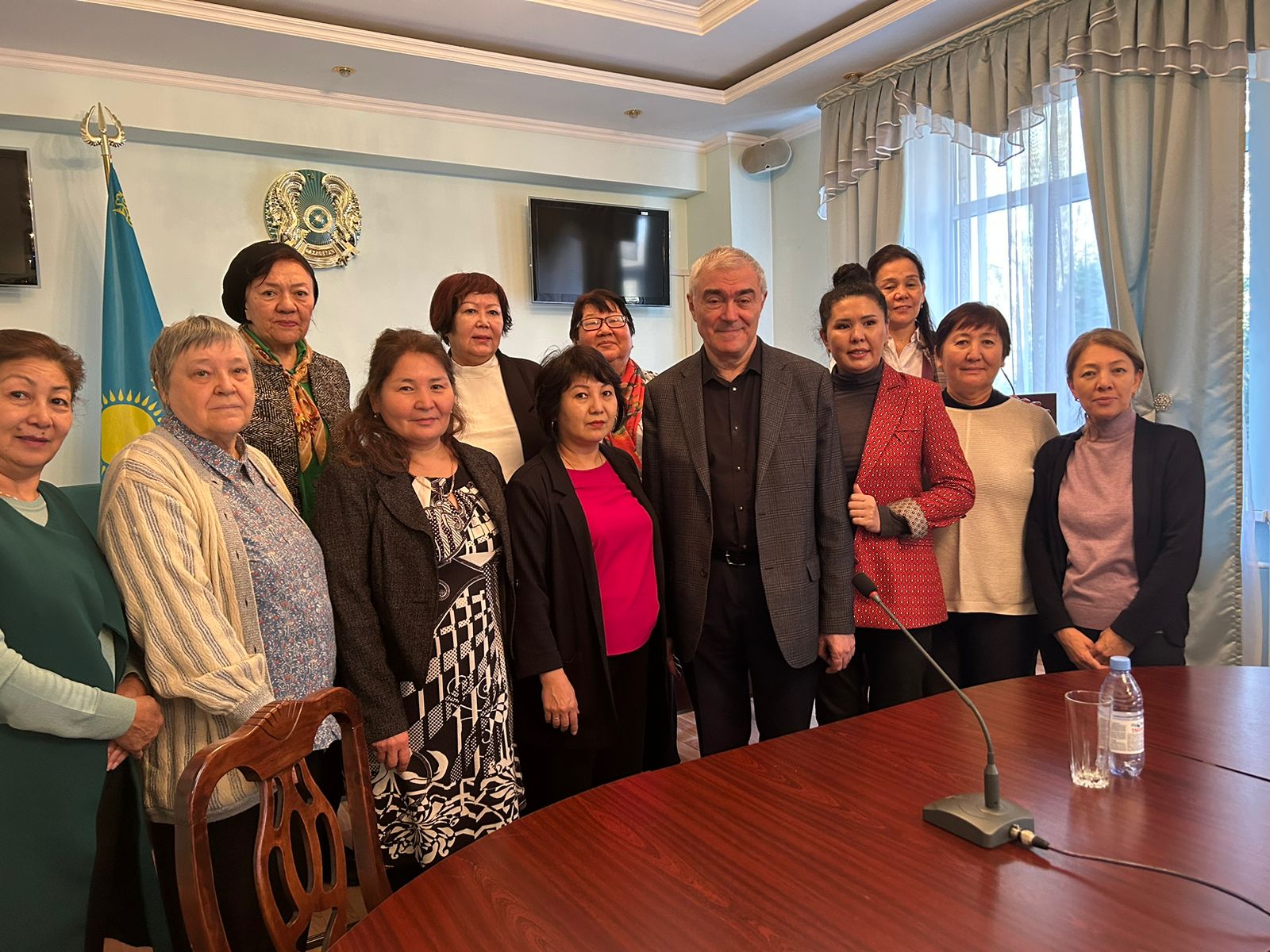 V.I. Karasik is the head of a scientific school that develops problems of sociolinguistics and linguoculturology. The list of his main scientific results includes the linguistic concept of a person's social status, the development of an axiological approach to the study of the connections of language, consciousness and culture, the introduction of the concept of cultural dominance in language, the construction of a sociolinguistic typology of discourse, the creation of a theory of linguistic and cultural types.
Karasik Vladimir Ilyich highlighted the current problems of linguoculturology, the current problems of the theory of linguistic personality, the problems of the theory of discourse, linguosemiotics and sociolinguistics.
Issers O. S. is a co-author of the innovative educational program "Actual problems of philology" within the framework of the national project "Education" in the Russian Federation. She is the author of the monograph "Communicative strategies and tactics of Russian speech", textbooks "Speech impact", "Intensive course of the Russian language. Manual on the culture of speech", etc.
Issers Oksana Sergeevna conducted lectures on the problems of decent/indecent in public communication: linguistic and ethical aspects, revealed the concepts of the linguistic landscape and methods of its study, explained linguistic creativity in commercial nominations.
The lectures of the invited foreign professors made a great impression on the listeners, who were teachers, postgraduates and doctoral students of KazUIR&WL as well as teachers and doctoral students of universities in Almaty.
The lectures of the professors were so fascinating and informative that the listeners did not want to part with the lecturers, live communication took place and aroused really great interest among the audience. 
Department of Postgraduate Education