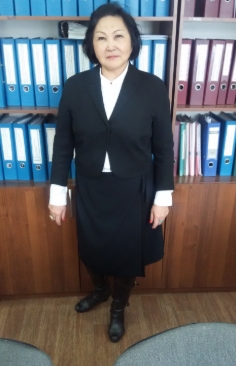 Dear bachelor, master and doctoral students!
 We are pleased to welcome you to our university, one of the oldest universities in the Republic, the fate and activities of which for almost 80 years of history have crossed and depended on the country's needs for training personnel for the international cooperation of Kazakhstan. The university is proud of the fact that the first embassies and consulates of independent Kazakhstan were represented by graduates of our university. Including the UN, which this year marks its 75th anniversary.
 The world is changing, changing rapidly. We are witnessing increasing geopolitical and geoeconomic competition, the growth of military conflicts and social tension, the transformation of the concept of "security", the formation of new centers of world politics and their influence on the transformation of world order. On the other hand, while living and studying in Kazakhstan, parts of Central Asia, we are interested in the development of interstate economic processes, in the design of Central Asian economic interaction.
 In accordance with these trends and modern requirements for the training of specialists in international affairs, the university is revising educational programs, introducing new, relevant disciplines in the training of specialists in international affairs and regional studies for the domestic and international labor markets. I am sure that our graduates will meet the professional level of professional training of specialists.
 You are given ample opportunity to get an education that meets international scientific and educational standards, based on the best traditions of the Kazakh school in the field of international relations and political science, on the best traditions of international organizations.
 You will get the opportunity to think critically, make decisions, realize the national interests of our country and be able to defend them. Since without a deep political analysis, critical analysis, the ability to work in a team, work in the professional sphere is impossible to achieve the goals of sustainable development.
I wish you success, dear bachelor, master and doctoral students!
Dean of FIR Shaimordanova Z.D., doctor of historical sciences, professor
Majors: