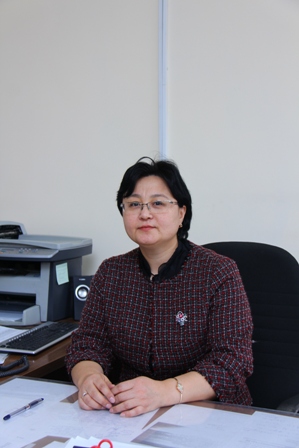 Faculty of Translation and Philology
During the 15 years of its existence the faculty of translation and philology became a leading educational center that train specialists in the fields of translation and intercultural communication as well as theory, practice and methodology of language and literature.
The dean of the faculty is Baglan Mizamkhan - Associate Professor, Candidate of Philological Sciences, Fulbright scholarship holder and "The Best Teacher of the year 2014".
     The faculty is a vibrant scientific community which unites more than a thousand academic individuals (100 teachers and 1000 students) taking an active role in the activities and development of the faculty. One of our old traditions is the unity of the team and early inclusion of students in research works.  We train professional specialists and researchers in the fields of translation studies and philological sciences with the knowledge of two foreign languages. The faculty has close ties with many of local and foreign universities, governmental and non-governmental organizations, publishers and translation agencies. High professional skills of the scholars and the teaching staff ensure high demand for our graduates.
     The concept of education which is being realized effectively by the faculty is evaluated positively by employers and justified by fast career growth of graduates who could prove their undeniable competitiveness in the labor market: our students possess a set of job related competences, and have a wide range of professional contacts.
Welcome to our faculty!
With best wishes, Dean of the faculty,
Assoc.prof. Baglan Mizamkhan
Faculty of Translation and Philology tel. 8727 272-89-91
 Majors: