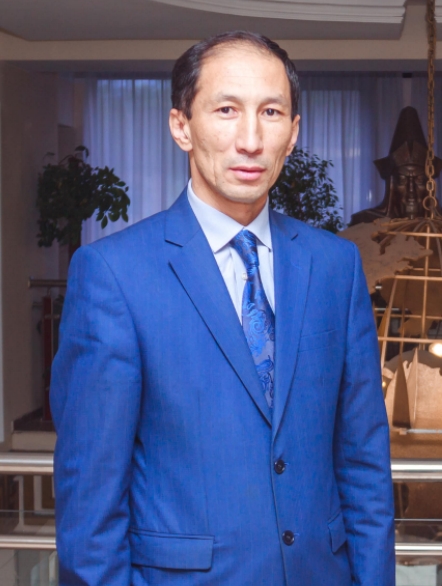 Dear applicants, we will be sincerely delighted to meet you at the Faculty of Economics and Law of the Kazakh Ablai Khan University of International Relations and World Languages.
KazUIR&WL named after Ablai Khan is one of the leading universities in the Republic of Kazakhstan, which provides professional training in 17 languages of the world. The most important strategic direction of the university is the focus on the high-quality of provided educational services aimed at training of highly qualified and competitive specialist with in-depth knowledge of a foreign language, who loves his job and is able to effectively carry out his professional activities at enterprises, firms, international business organizations.
The main goal of our Faculty is to train qualified specialists who are able to make competent decisions in rapidly changing socio-economic conditions. The faculty members, doctors and candidates of science, professors, practitioners with wide work experience, who keep the best traditions of the national higher education and demand of ourselves and students, contribute in every way to the development of professional competencies of future specialist. The main advantage of our faculty is a full spectrum of educational programs that opens up a world of wide professional opportunities. We offer bachelor programs in the areas of "Business and Management" and "Law". These areas are not only prestigious and popular, but also in high demand today.
During training at our faculty, students will not only master their main specialization, but also deeply study professional English, which opens the door for international communication, the implementation of acquired professional skills in the field of law, business, management, banking in international companies and abroad. Certainly, after graduating from the university, additional knowledge of professional English significantly increases the competitiveness of graduates and expands their opportunities for successful employment. In addition, students can optionally study a second foreign language at an additional cost.
International cooperation is one of the leading activities at the faculty. The faculty implements double degree programs, academic mobility, international scientific and educational projects, and scientific events with the active participation of domestic and foreign partners. The double degree program implemented at the faculty allows students to get two diplomas simultaneously – one from KazUIR&WL named after Ablai Khan and one from a prestigious foreign higher educational institution (Wuhan University in Wuhan, China; University of International Business and Economics in Beijing, China; Southwestern University in Chongxing, China) and universities of European countries (Czech Republic, Germany, France, Bulgaria, Poland, Baltic States) and Russia.
         The faculty organizes one semester studying for the students who wish to commit a semester to improving knowledge of the English language and taking courses of a professional orientation in the leading world universities: China (Hainan Tropical Ocean University), South Korea (Keimyung University, Kookmin University Kookmin University, Kyung Hee University, Sungkyunkwan University, Keimyung University), Japan (Tsukuba University), Germany (Passau University), Baltic States (Baltic International Academy, Riga Stradina University, Latvia).
 Sincerely, Dean of the Faculty of International Law and Economics
Kudaibergenov N.A.
tel. 87272 92-08-05 (ext. 3204)
 Majors: