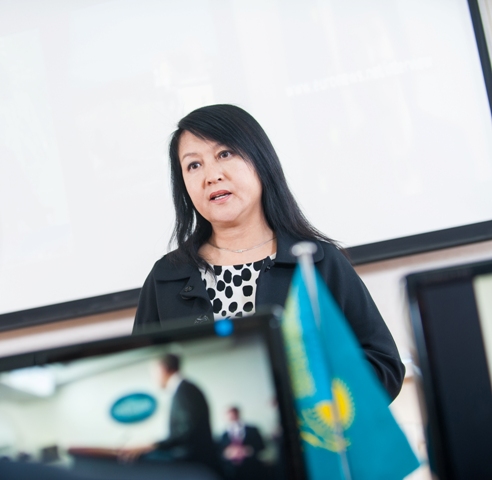 Pedagogical Faculty of Foreign Languages
         The aim of the educational activities of pedagogical faculty of foreign languages is to ensure international adequate quality of professional training for the spectrum of educational and humanitarian spheres of cooperation of the Republic of Kazakhstan in the modern world, and improving the quality of students and graduates of a new type of support for high competence and a high level of competitiveness in today's society.
         Faculty prepares bachelors, masters and doctors (PhD) in the specialty "Foreign language: two foreign languages."
         In connection with the modernization of foreign language teaching, within which the training of foreign language teachers is carried out, methodological platform and content of teacher training are updated, new learning technologies are implemented, and professional competence model is developed.
         Faculty has taken the first place in the national rankings in the specialty "Foreign language: two foreign languages " for the past three years. Specialty "Foreign language : two foreign languages " is accredited by the International Accreditation Agency AQAS ( Germany, 2012.). About 1500 students, including foreign students from near and far abroad are trained at the faculty.
         Students of teaching training department are provided training for academic mobility in foreign universities such as the University of Bamberg (Germany), University of Lanzhou (China), Pussansky University of Foreign Studies (South Korea) , National University Chunbuk (South Korea) , University Chunan (South Korea) , University Kebangsan (Malaysia), etc.
Welcome to our faculty!
With best wishes, Dean of the faculty,
Doctor of Philology Sciences
Islam Aibarsha
Т.292-08-05 (ext.2708)
 Majors: