As part of a joint project with the UN Office on the implementation of the Sustainable Development Goals, on April 1, 2021, an online round table on the topic "Gender equality issues" was held at the International Relations Faculty. The event was attended by the Representative of the UN Department of Global Communications in Almaty - V. Samek, Dean of the IRF - V.Kh.Khairullaeva, Head of the Professional Department of International Relations (senior courses) - Askhat G - G.Askhat, PhD, senior lecturer A.Issaliyeva, teacher L.Abdrazakova, moderator - MA in IR D.Sagynay and final year  students of "International Relations" and "Regional Studies" specialties.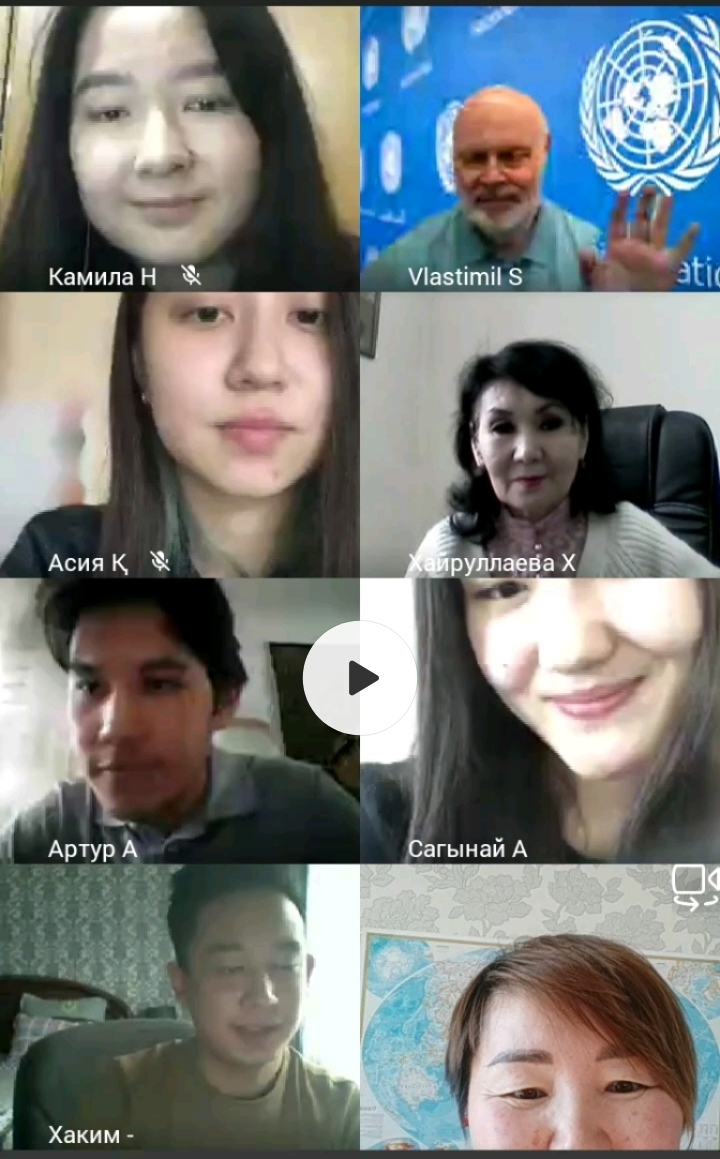 During the round table, students presented videos on gender equality issues. The speakers also discussed ways to implement SDGs 5 and 10 on equality of human rights, which play a key role in ensuring peace and harmony.
Thanks to participation in this project, students have a unique opportunity to contribute to a better world. In this regard, we would like to express our sincere gratitude to Mr. V. Samek for his trust and support.