October 4, 2019, a scientific and educational seminar was held at the Faculty of International Relations. The purpose of this event is to reveal analytical and research skills, employment opportunities for students  in international organizations.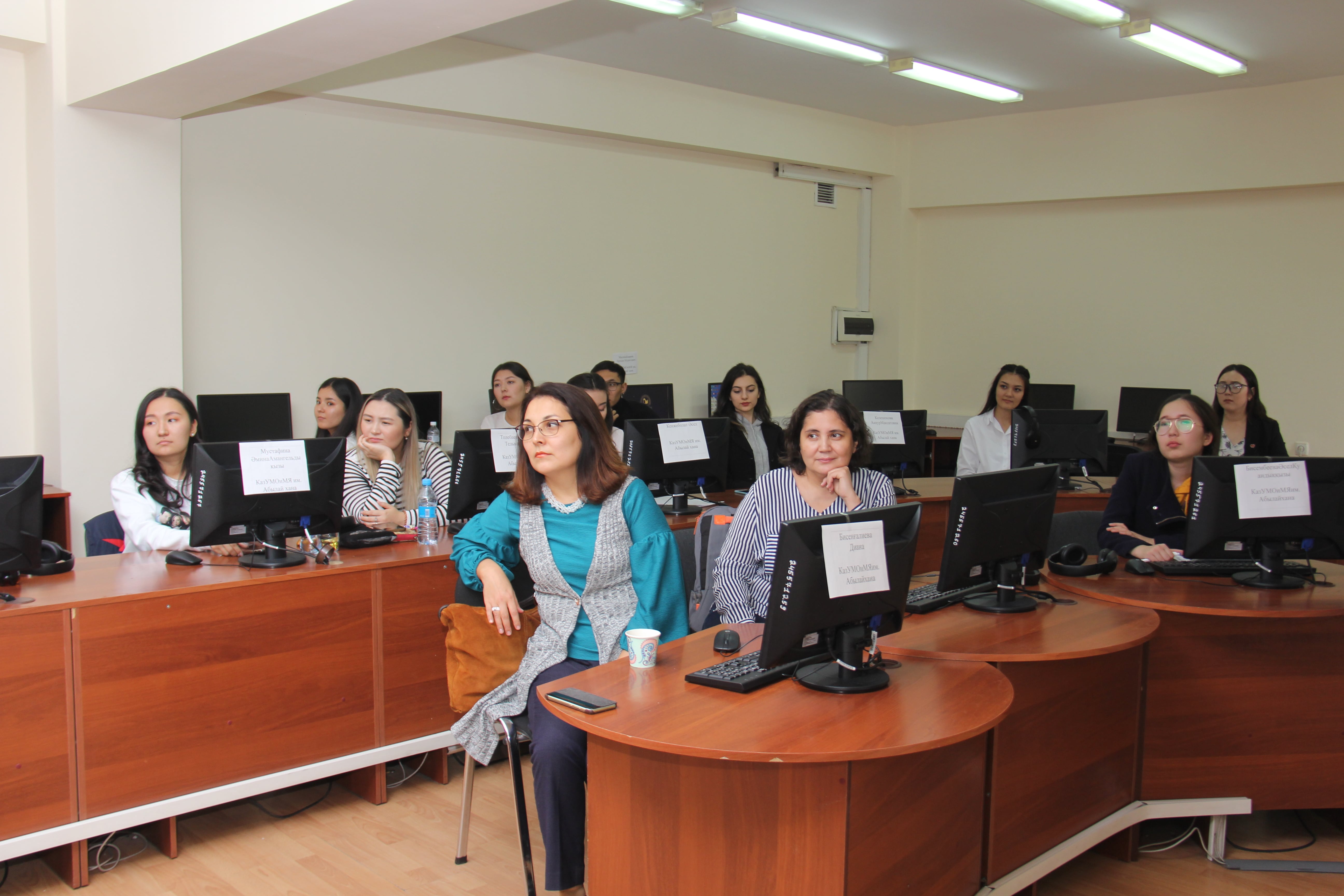 The workshop was attended by:
     Dr. Junusova Madina, Research Fellow at the Institute of Public Policy and  Administration;
     Tortbayeva Albina, Research, Evaluation and Learning Officer, Central Asia Support for Stable Development (CASSS);
     Zhazira Karabalayeva - PhD student, KazakhAUIR&WL.
     During this seminar the speakers actively used interactive teaching methods to engage students in the joint workshop, thereby arousing interest from students.