October 11, 2019 Faculty of International Relations organised a meeting with the Representative of the UN Global Communications Department, Vlastimil Samek and the Consul General of the India in Almaty, Sri Martin.The meeting was dedicated to the 150th anniversary of Mahatma Gandhi.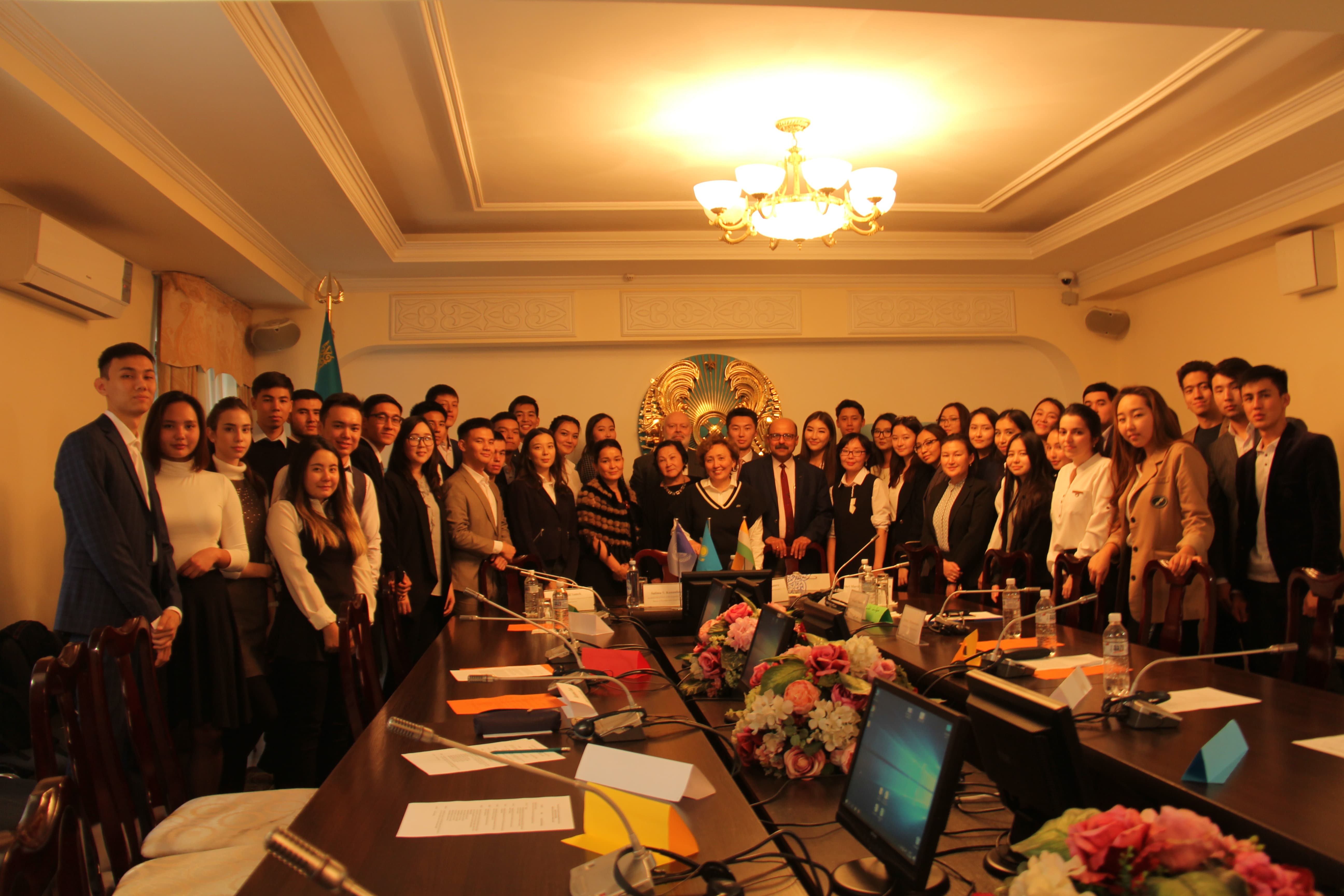 Vice-rector Sakhanova A.N., teachers and students of the IR Faculty in their speeches noted the role and significance of the ideological concepts of Mahatma Gandhi today. In particular, students of the specialty "Regional Studies" and "Oriental Studies" quoted Mahatma Gandhi's sayings in seven languages of the world and interconnected with contemporary trends in international relations.
     During the meeting, Mr. V. Samek emphasized the peculiarity of this meeting, noting the keen interest of students in the merits of Mahatma Gandhi. In turn, Mr. Sri Martin expressed his gratitude to our university for the tribute to the memory of Mahatma Gandhi.