October 17, 2019, in Kazakh Ablai khan UIR&WL at the Faculty of International Relations for students of the specialty "Regional Studies", as part of their training courses entitled "China in Global and Regional Processes", as well as "Methods of Political Science and Regional Studies", a thematic guest lecture by Dr. PhD Gauһar Nursh was organized.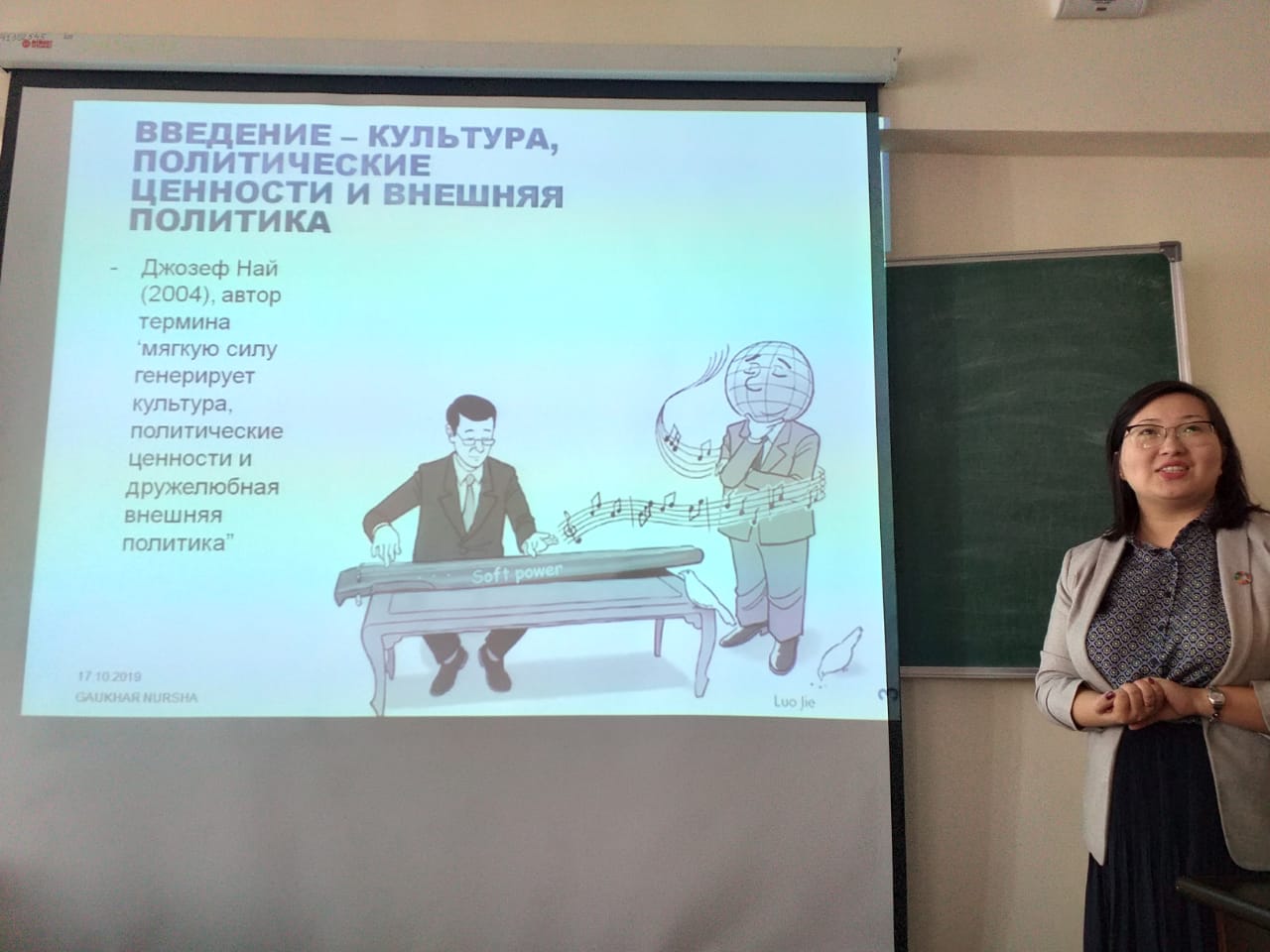 The topic of her lecture was devoted to China`s "Soft Power" in Central Asia". During the lecture, the speaker outlined the relevance and methodology of her research, which aroused keen interest from students. Beacause the lecture was held in the format of a multilateral conversation, question-answer and brainstorming.
     For students, the benefit was that all the theoretical material that they learn in the classroom, here Gaugar Nursha reflected on her experience their practical application.
     During the meeting, students asked questions, exchanged views with the speaker, who kindly shared valuable advices on the topic of the lecture.