October 24, 2019 in honor of the United Nations Day at Kazakh Ablai khan UIR&WL took place Opening Ceremony of the UN Model Club. As guests of honor were invited the Rector of Kazakh Ablai khan UIR&WL, academician of the National Academy of Sciences of the Republic of Kazakhstan - Salima S. Kunanbayeva, Representative of the UN Global Communications Department - Vlastimil Samek, Head of the Representative Office of the Ministry of Foreign Affairs of the Republic of Kazakhstan in Almaty - Erlan U. Iskakov, Head of the Political Group - Almash A.Arenova. In their speeches, they noted the importance of the functioning of this club for the perspective future students of the specialties "Regional Studies" and "International Relations".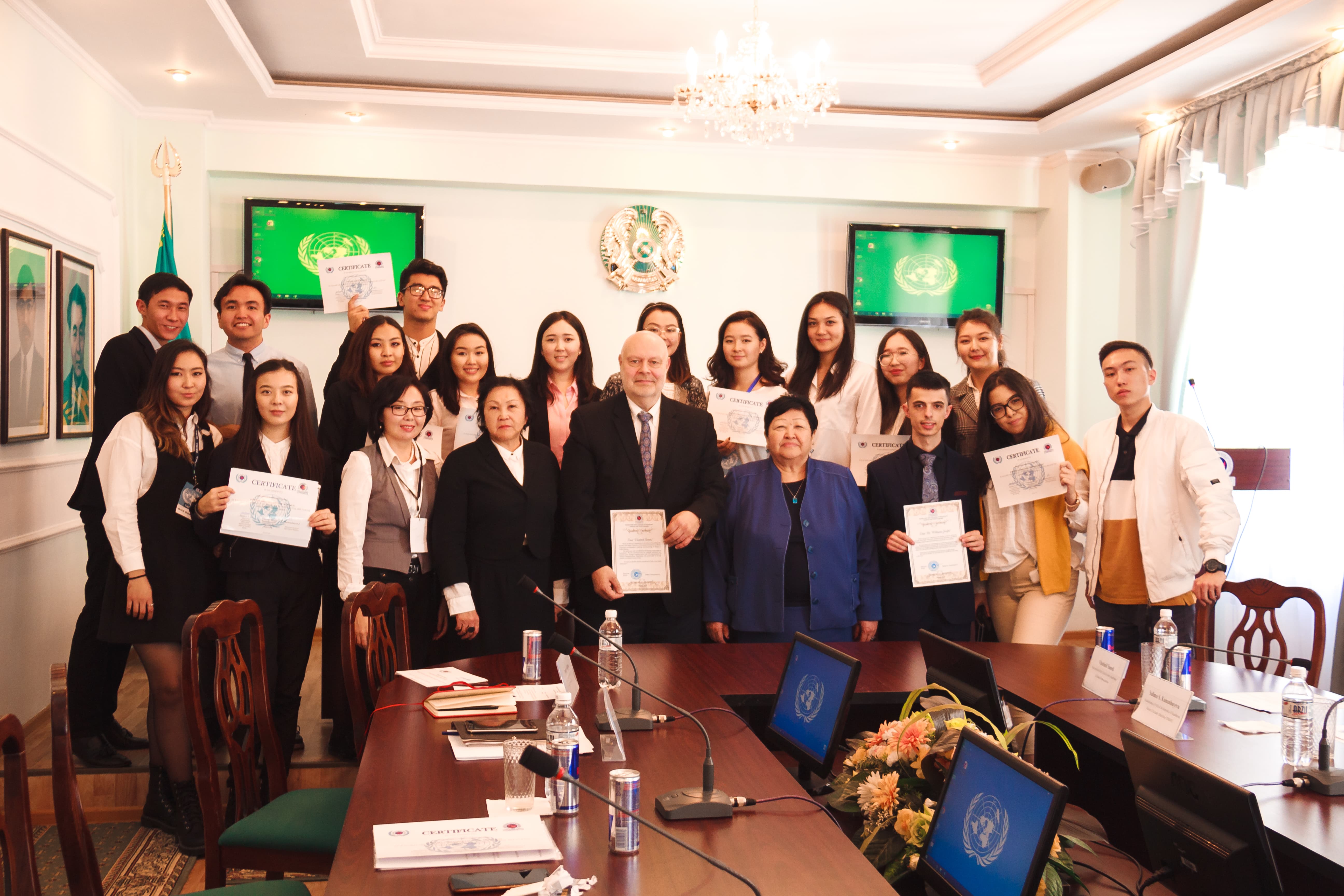 After Opening Ceremony was held UN Mini-Model and which was dedicated to "Illegal Use of Child Labor in Kenya". Where delegates exchanged views and suggested solutions to this problem.
Dean of the IRF Zarema J. Shaimordanova, a teacher of the IR and REgional Studies Department Joseph Williams, also expressed their admiration for the level of preparation of this event and participated in the award ceremony.
Responsible for the organization of this event were: the founders of the UN Model Club - students of the specialty "Regional Studies" - Kamila N.Zhanysova, Balzhan M.Nygmetova, active members of the Club Aknur B.Zhandesh, Aruzhan S.Kenzhegaliнeva, Deputy Dean Axamal M.Issaliyeva.