On October 30, 2019, the Department of International Tourism Management with the support of the centre Rukhani Zhagyru (Spiritual Revival)  held an art exhibition "Mastery without Boundaries". Students of years 1-4 of specialties Tourism, Restaurant and Hospitality Industry, Journalism, Public Relations, and teachers of departments of International Tourism Management and International Communications took part in the exhibition. The exhibits were made in different genres: landscape, still life, realistic images and abstract motifs; and in different techniques: oil painting, watercolor, gouache, graphics, photography, 3D applique, beadwork, patchwork, design, quilling.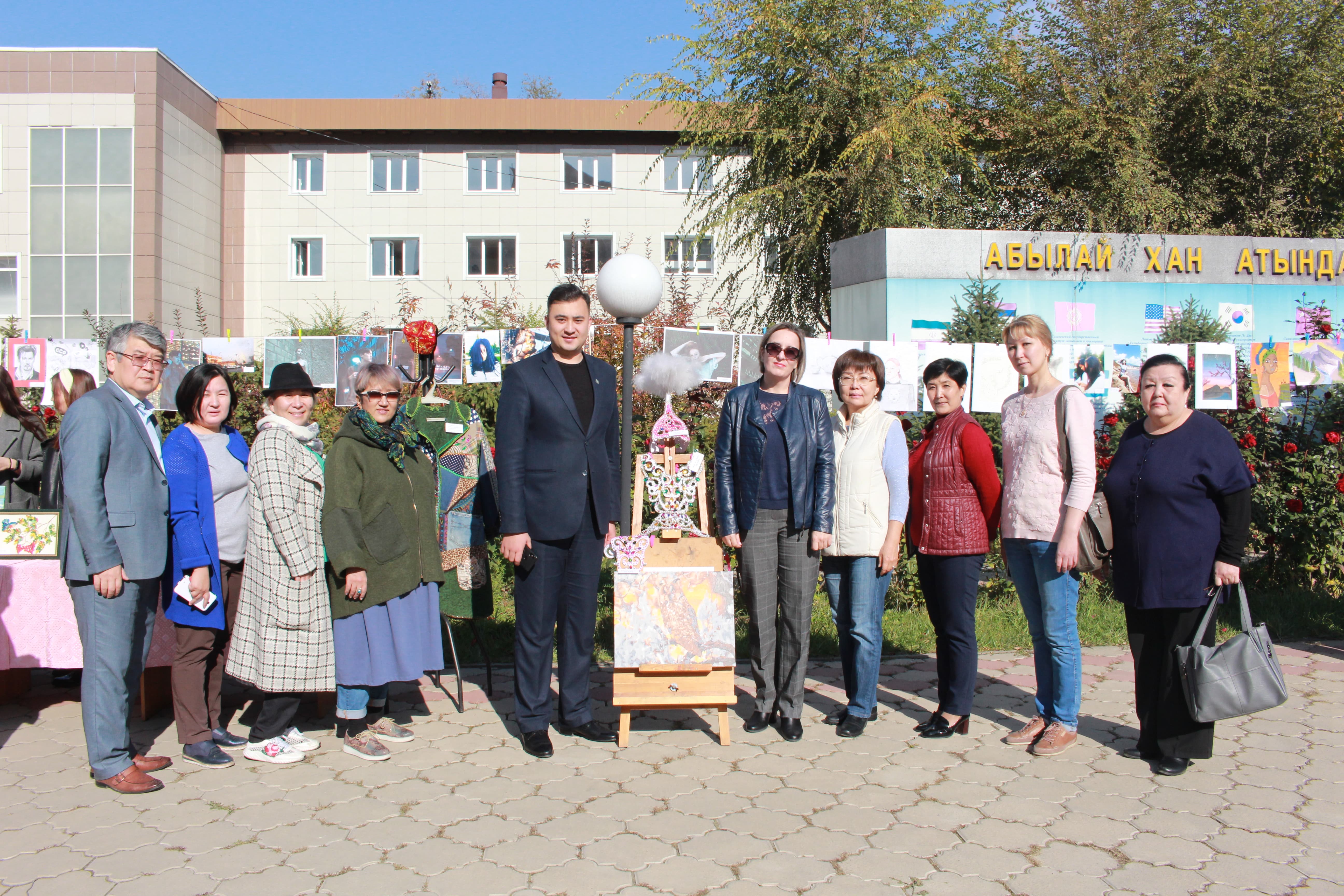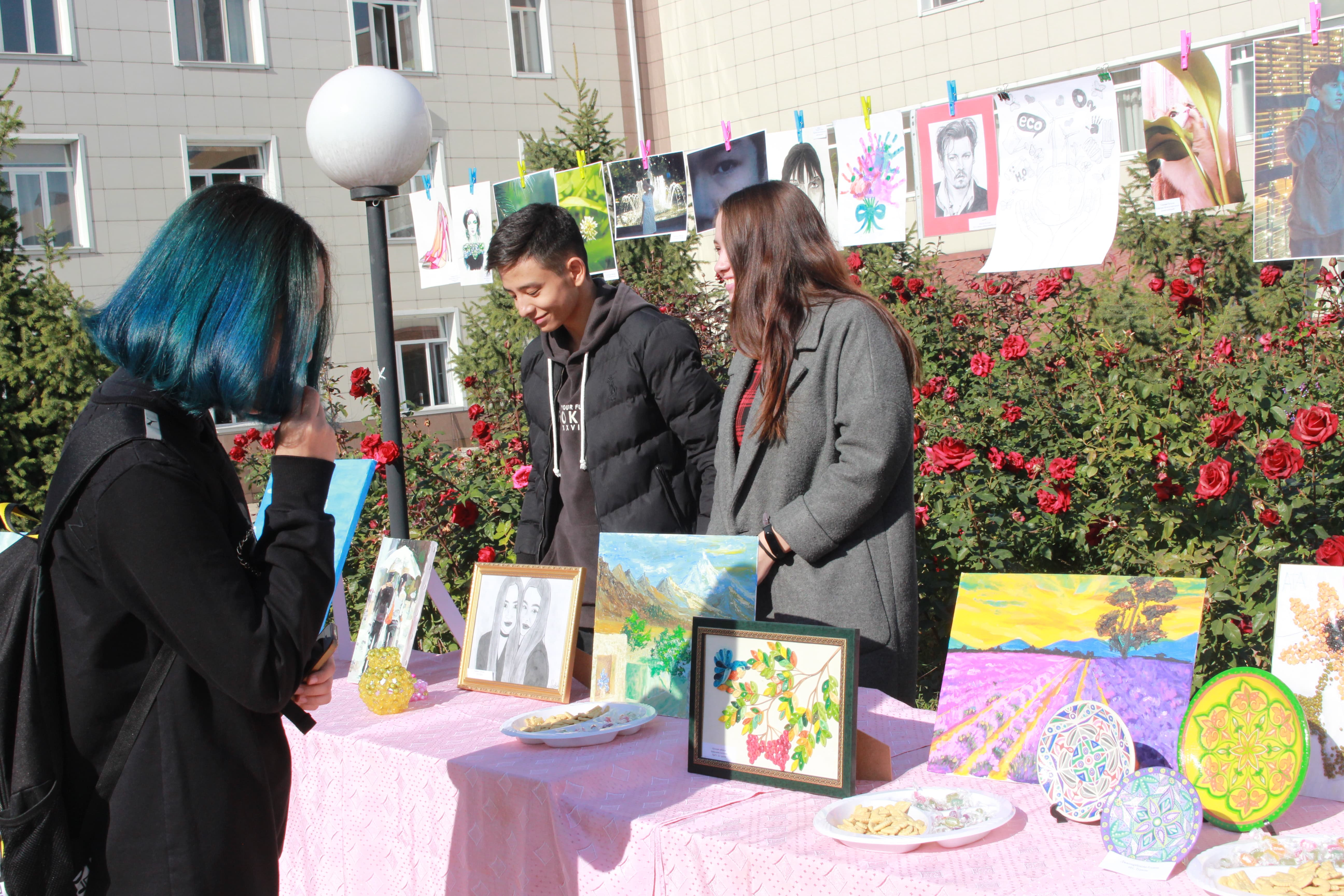 The exhibition was held in the Central Alley in front of Campus 1. Warm sunny weather and the beauty and solemnity of the alley added a festive atmosphere to the event.
Many works were distinguished by original ideas, creativity, meaningfulness, a great skill. Spectators - students, teachers, university staff - had an opportunity to evaluate the exhibits by voting.
The exhibition was aimed at identifying and supporting talented students; at arousing young people's interest in artistic creativity, art and culture.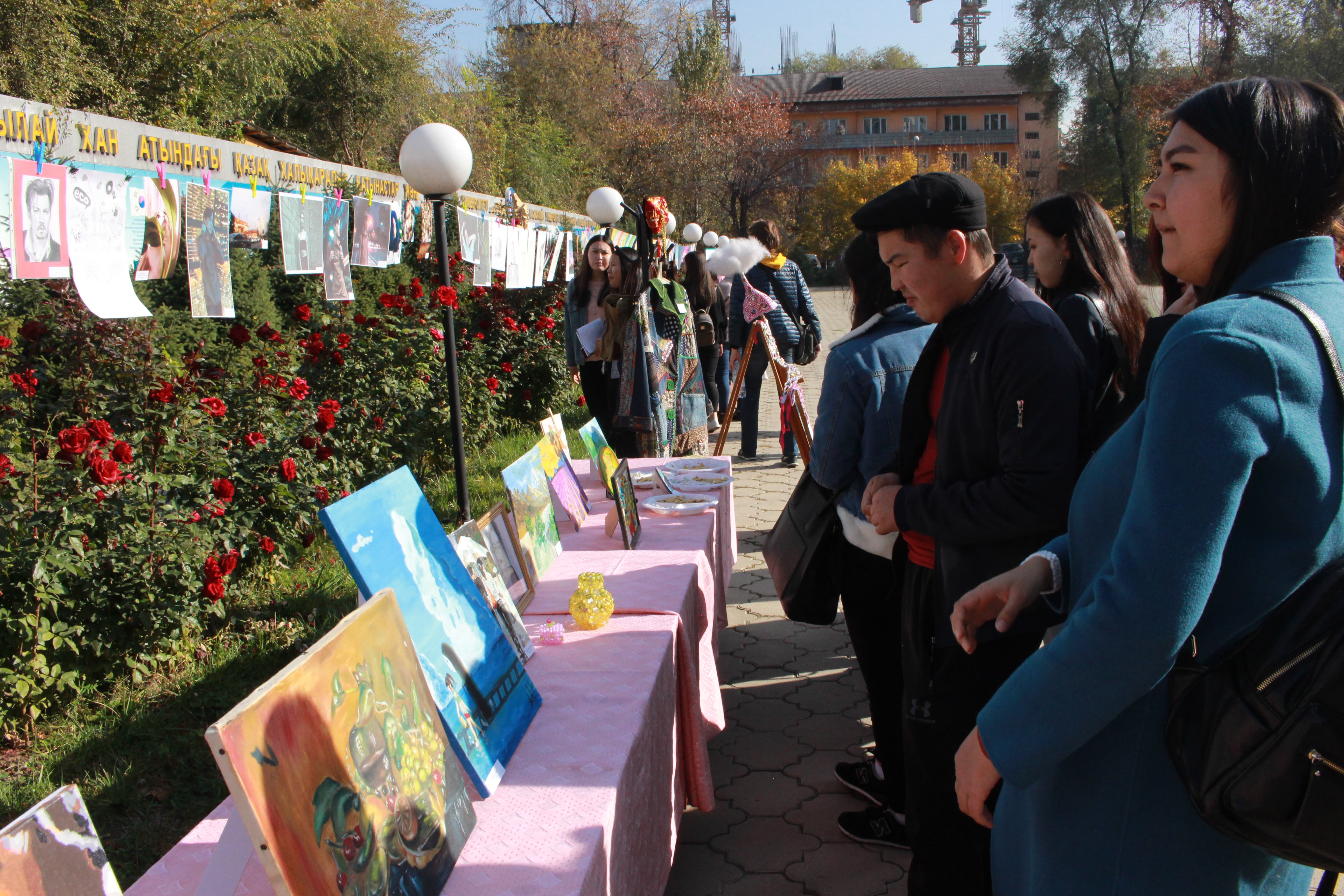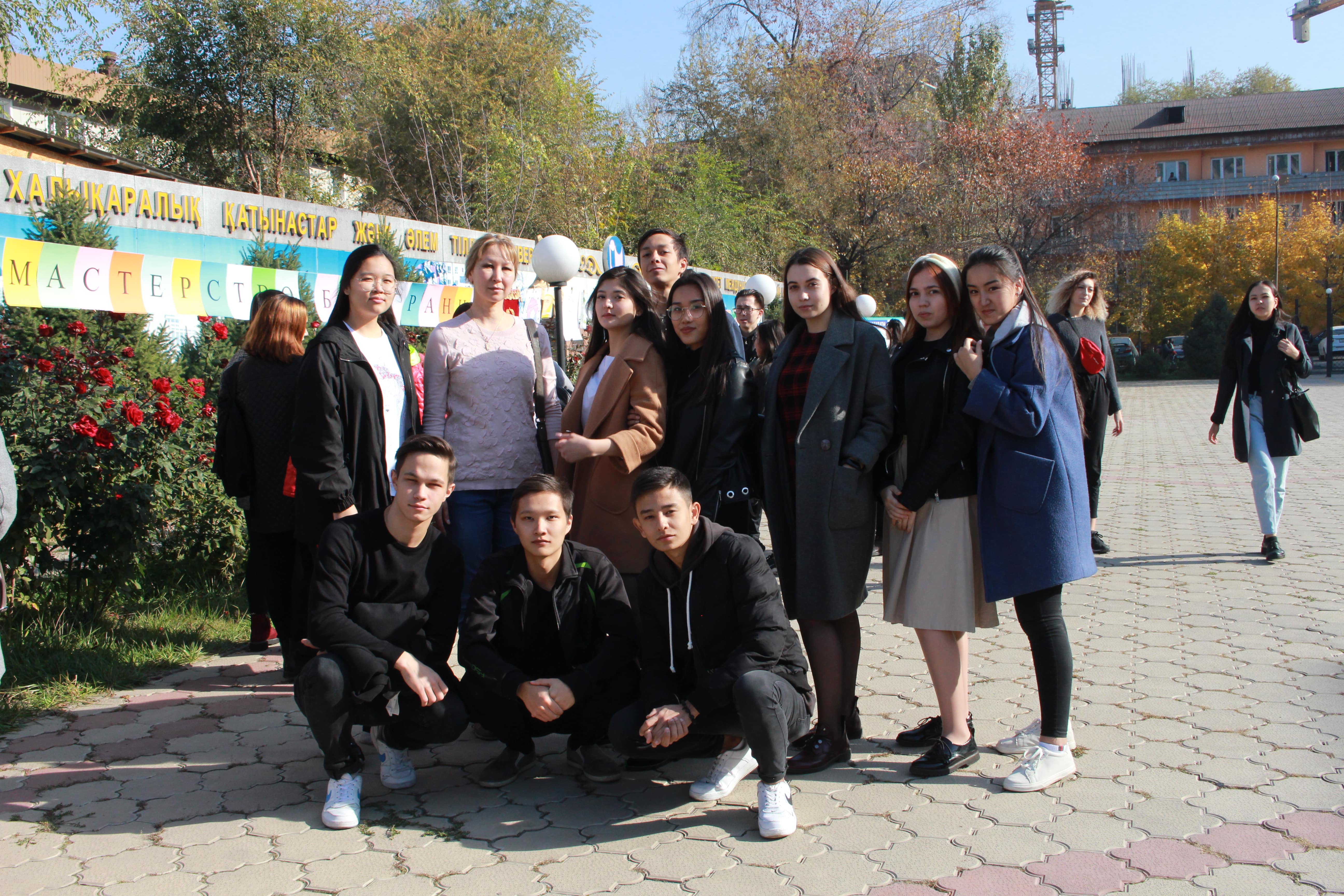 The exhibition was organized within the framework of the National Program Rukhani Zhagyru (Spiritual Revival), namely, of the sub-program Modern Kazakhstan Culture, the purpose of which is to revive the spiritual values ​​of Kazakhstanis.
The organizers of the exhibition are G.K. Beisenova, A.S. Sisenbaeva, Department of International Tourism Management; support was provided by B. Serzhanov, Leading Specialist of the Rukhani Zhangyru Center, N. Abdrakhmanov, artist of Kaz Ablai khan UIR&WL.