November 19, 2019 A.Issaliyeva - teacher of IR and Regional Studies Department in the framework of her course "Political Science" organized the participation of IRF students in the round table "Youth of the Third Millennium: Dialogue on Politics" which held at Kazakh National University.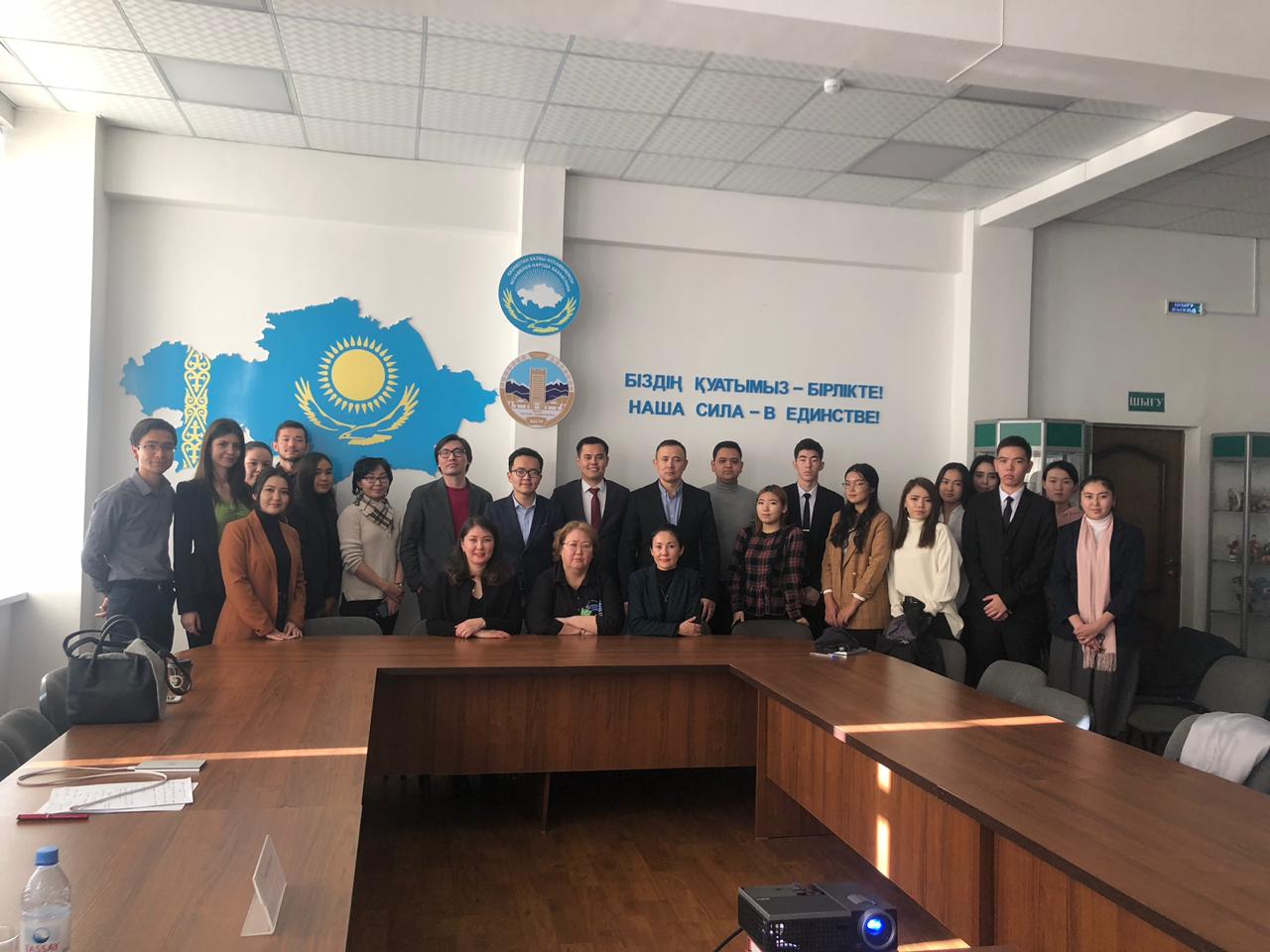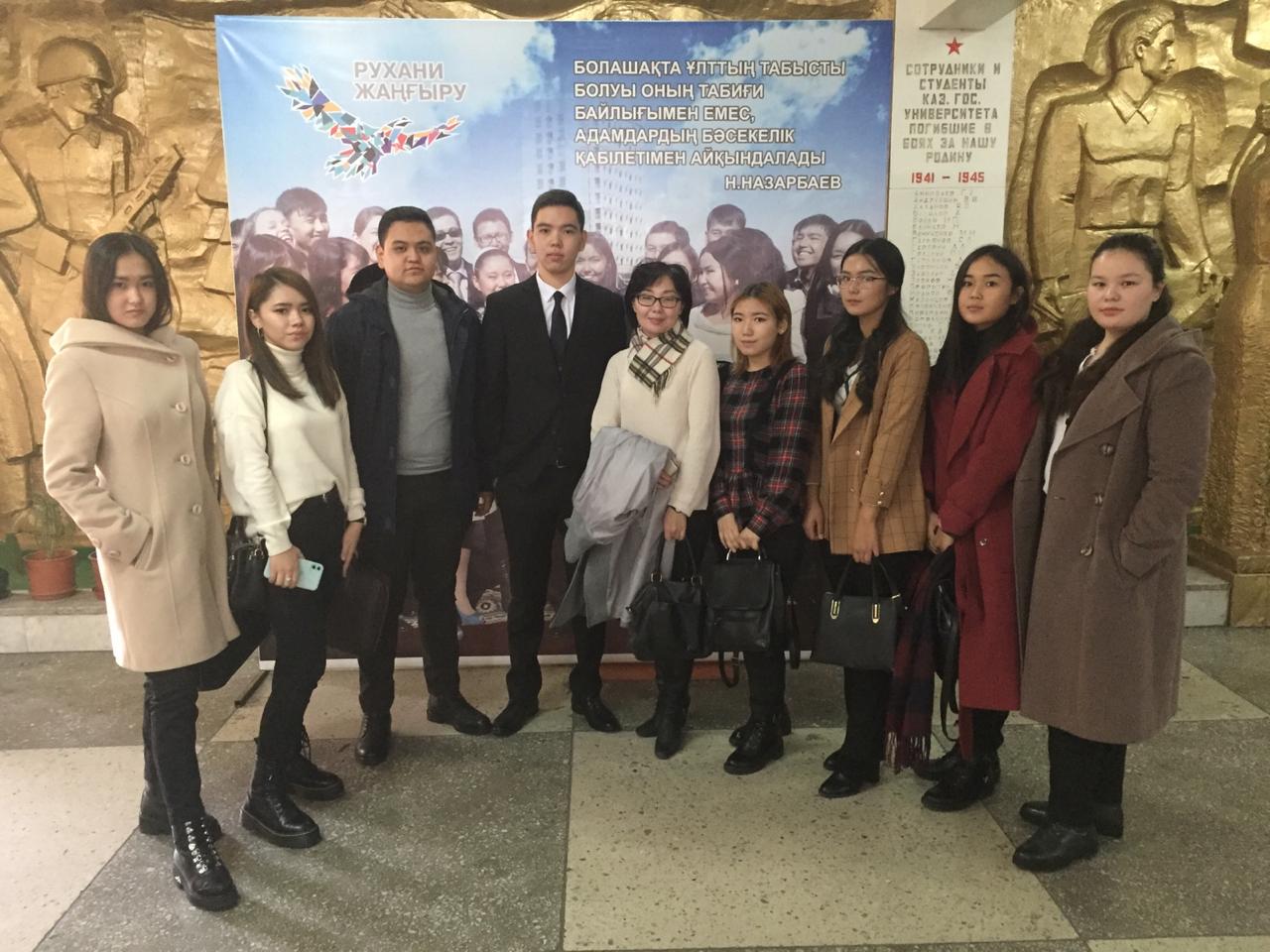 The speakers spoke on the topics: Sh. Kilybaeva - "Political Activity of the Youth of Kazakhstan and Kyrgyzstan: A Comparative Analysis", D.Kosnazarov - "Hashtag Activism: Youth, Social Media and Politics" and S. Itkulov "Media Trends and Their Impact on the Political Agenda of the day".
The theses of the speakers were based on the results of their scientific research which presented in Kazakhstan and abroad, as well as on their professional activities.
During the round table, an active discussion took place, in which our students were also involved, who already from the first year begin to join in the competent presentation of their political will and thereby contribute to the development of a high-quality civil society.