Presentation of the interactive Map of the Sacred Places of Kazakhstan, the youth travel program "Following the Traces of the Great Ancestors" and the project on the Development of Youth Inland Tourism were held at the Abylai Khan Kazakh University of International Relations and World Languages.
In the summer of 2019, the "Almaty Nomad" Travelers Club, with the support of the CISC, implemented a project to develop youth domestic tourism in Kazakhstan. Youth tours were organized in Turkestan, West Kazakhstan, North Kazakhstan and East Kazakhstan regions. The project resulted in a series of youth television programs on the Turan-TV channel, an interactive map of sacred places of Kazakhstan with 150 objects, as well as a series of online reports.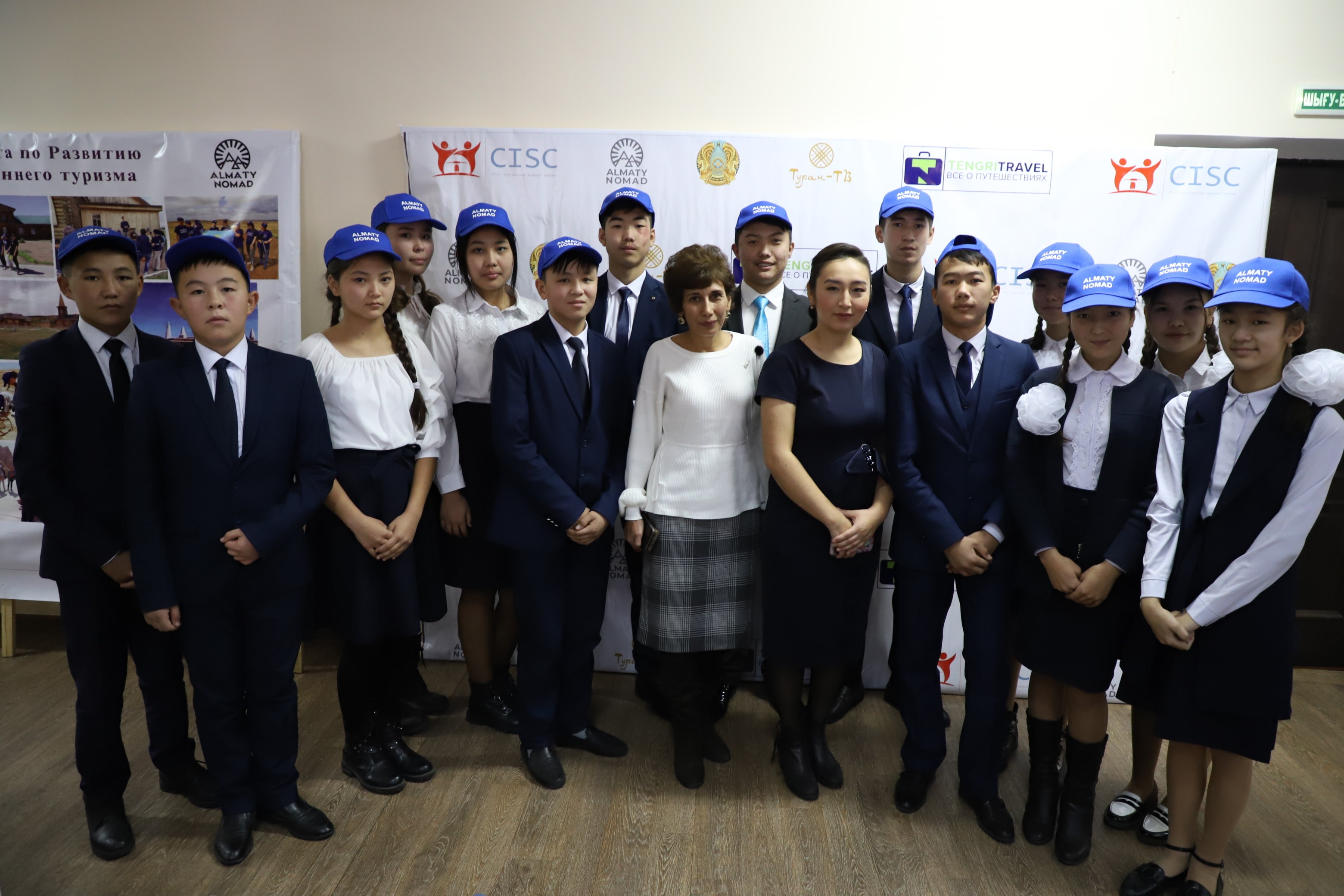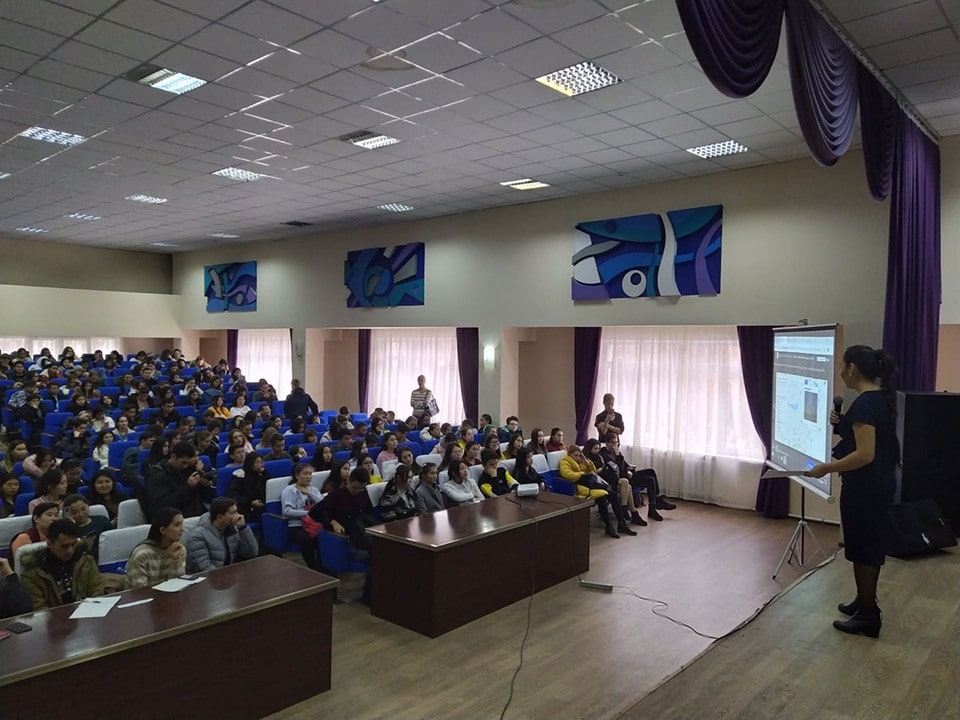 The main goal of the project is to popularize domestic tourism by introducing young people to the country's bright natural, historical and cultural attractions. The children visited the ancient cities of Sauran, Otrar, Zhaiyk, the mausoleums of Arystan Baba, Kh.A. Yasaui, rested on the Shalkar lakes in the West Kazakhstan region, Imantau in the North Kazakhstan region, climbed the mountains of Karatau, Kazygurt, the hill Two brothers, the Shyngyz mountains, got acquainted with the unique waterfall Zhylagan Ata in Turkestan and the KonyrAuliye cave in East Kazakhstan region, they visited the homeland of the great Abai, Shakarim, M. Auezov, the estate of grandmother Aiganym, the residence of Abylay Khan, the headquarters of Zhangir Khan in the Bukeev Horde. As the journey took place, the children made picnics, pitched tent camps, rode camels, learned to ride boats, took a master class in playing Shan Kobyz, and much more. Talented young people from the city of Almaty took part in the project. Young people reflected their travel impressions in their poems, blogs and articles, research projects, and photographs.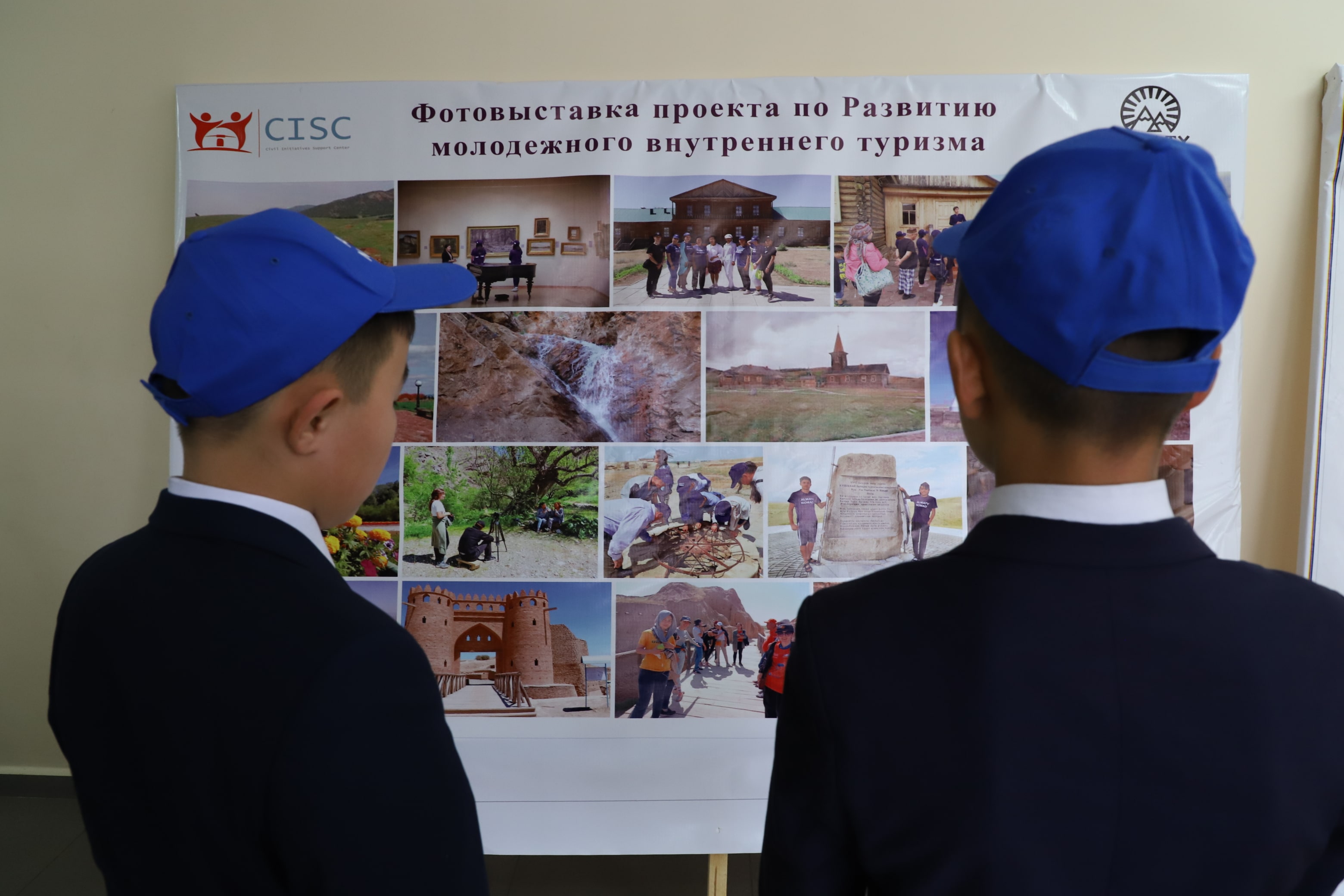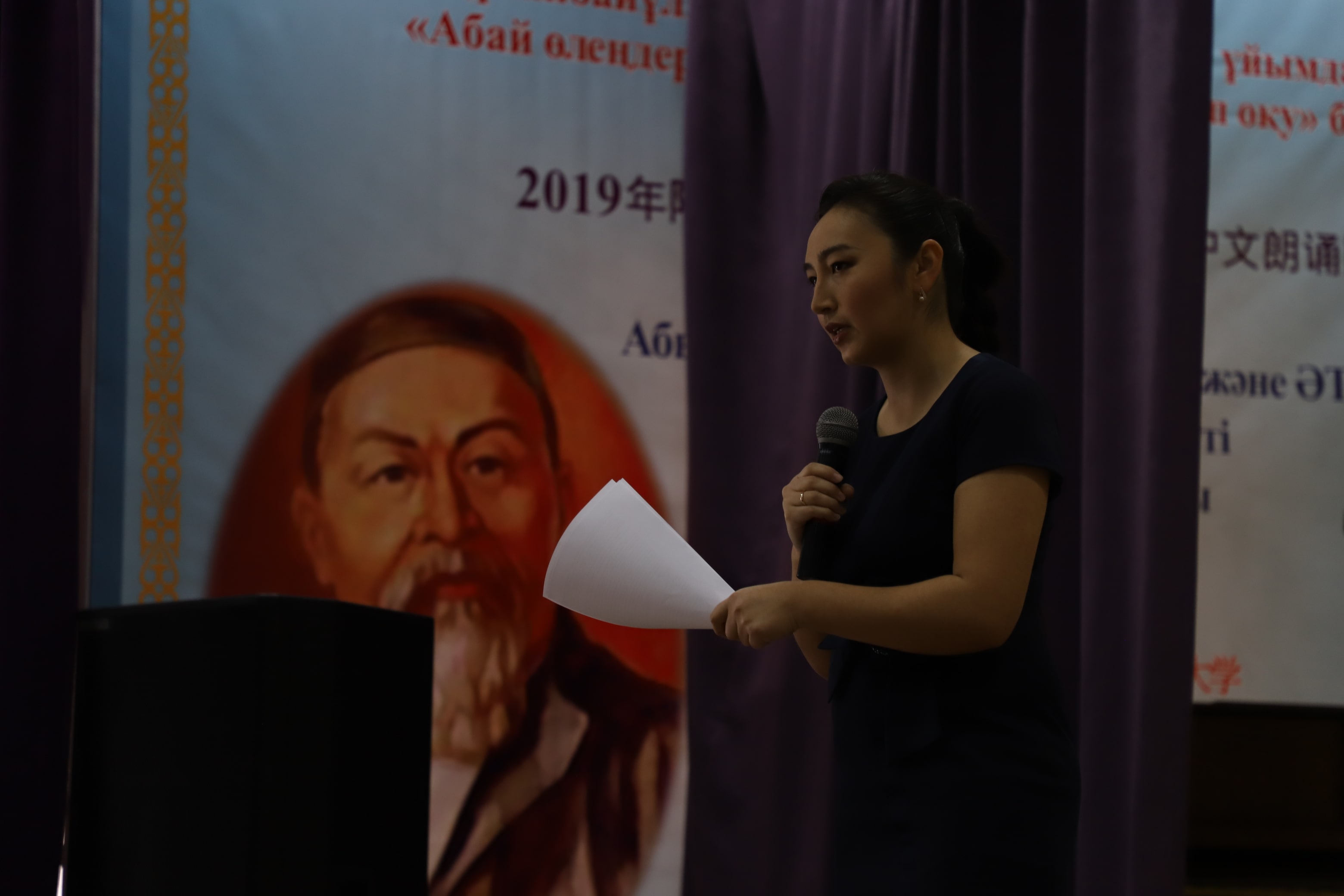 An interactive Map of Sacred Places of Kazakhstan was presented atAbylai Khan Kazakh University of International Relations and World Languages, which included 150 objects of sacred and regional significance of the country and is available online. Scientists from the "Almaty Nomad" Travelers Club and students of the journalism and public relations specialties of our university created the project.
An open lecture by Dr. PhD Madina Ashilova on the historical and cultural sights of the country was held, prizes for the best signs of Kazakhstan's tourism and culture were raffled off, a photo exhibition was organized, and a flash mob of poems and songs # Abay175 in honor of the upcoming 175th anniversary of AbayKunanbaev was organized.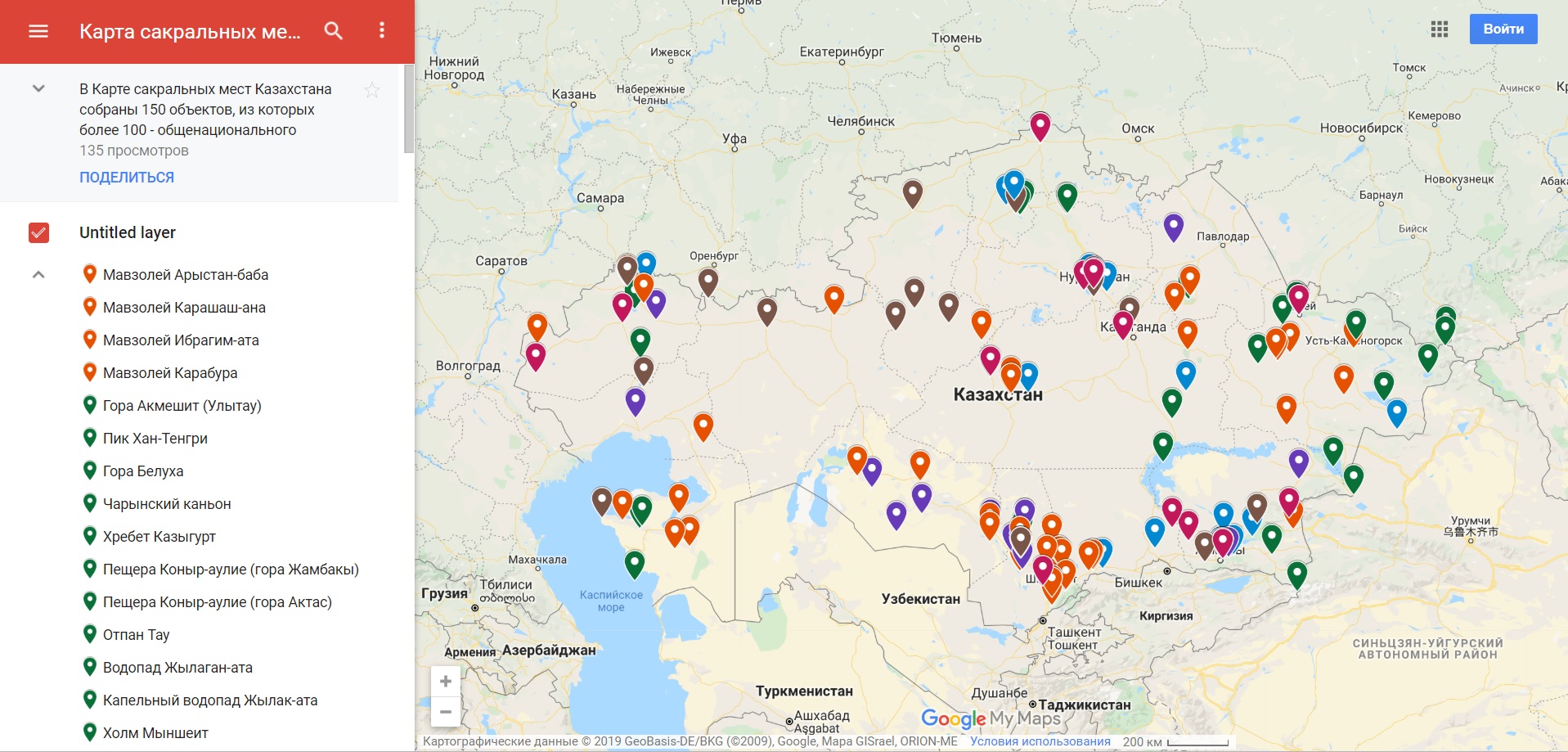 https://www.google.com/maps/d/viewer?mid=1BwcEkPojilm0uPSqHHUg8yNJHrNCgzub&ll=48.745404996032725%2C67.00952265000001&z=5