On December 6, 2019, students of 3 and 4 courses of the specialty "5B030100-jurisprudence" took an active part in the Annual interuniversity legal Olympiad " Крим-Экс-2019", held by the Department of criminal law, criminal procedure and criminalistics of the law faculty  of the Al-Farabi Kazakh national University.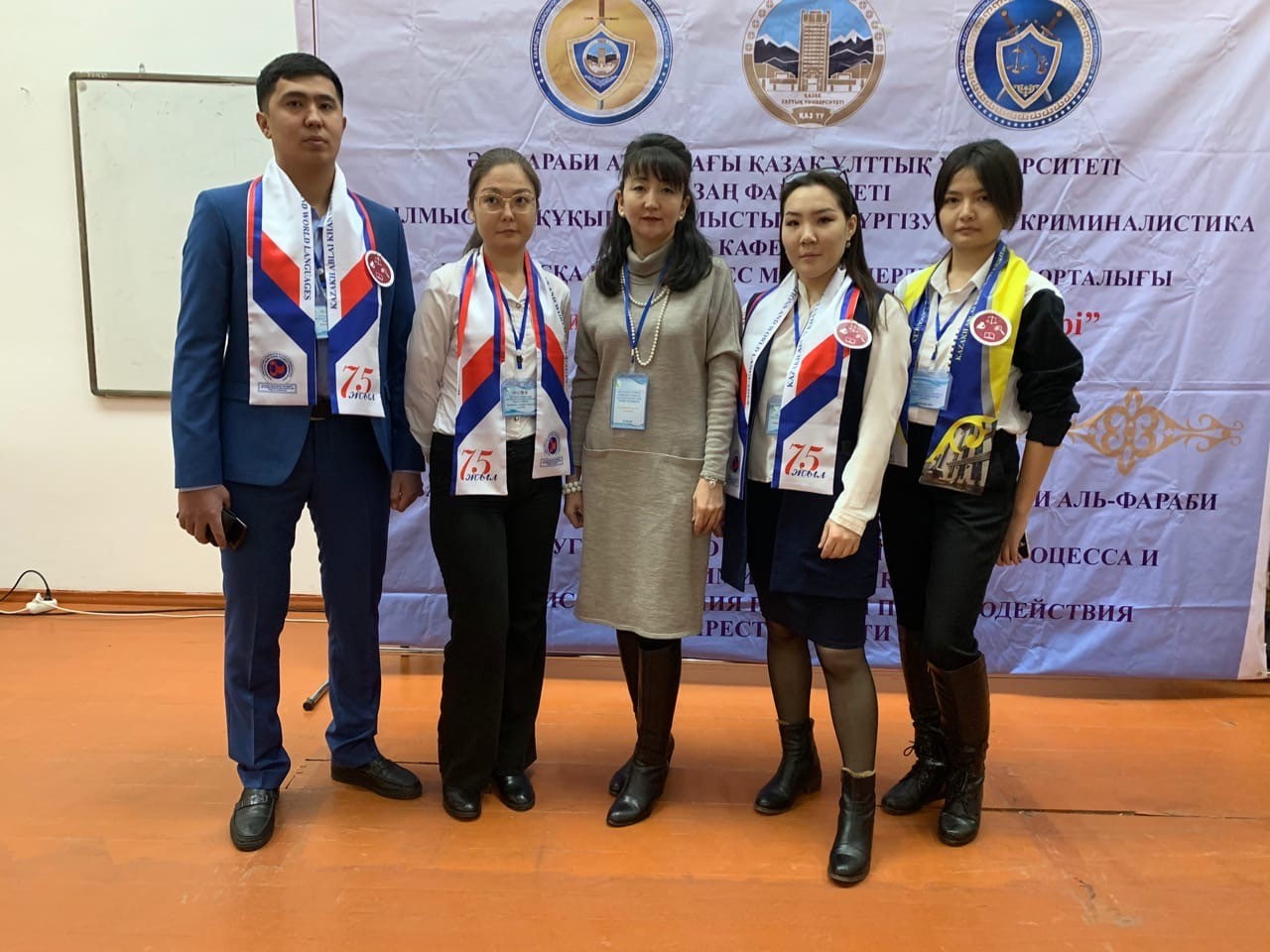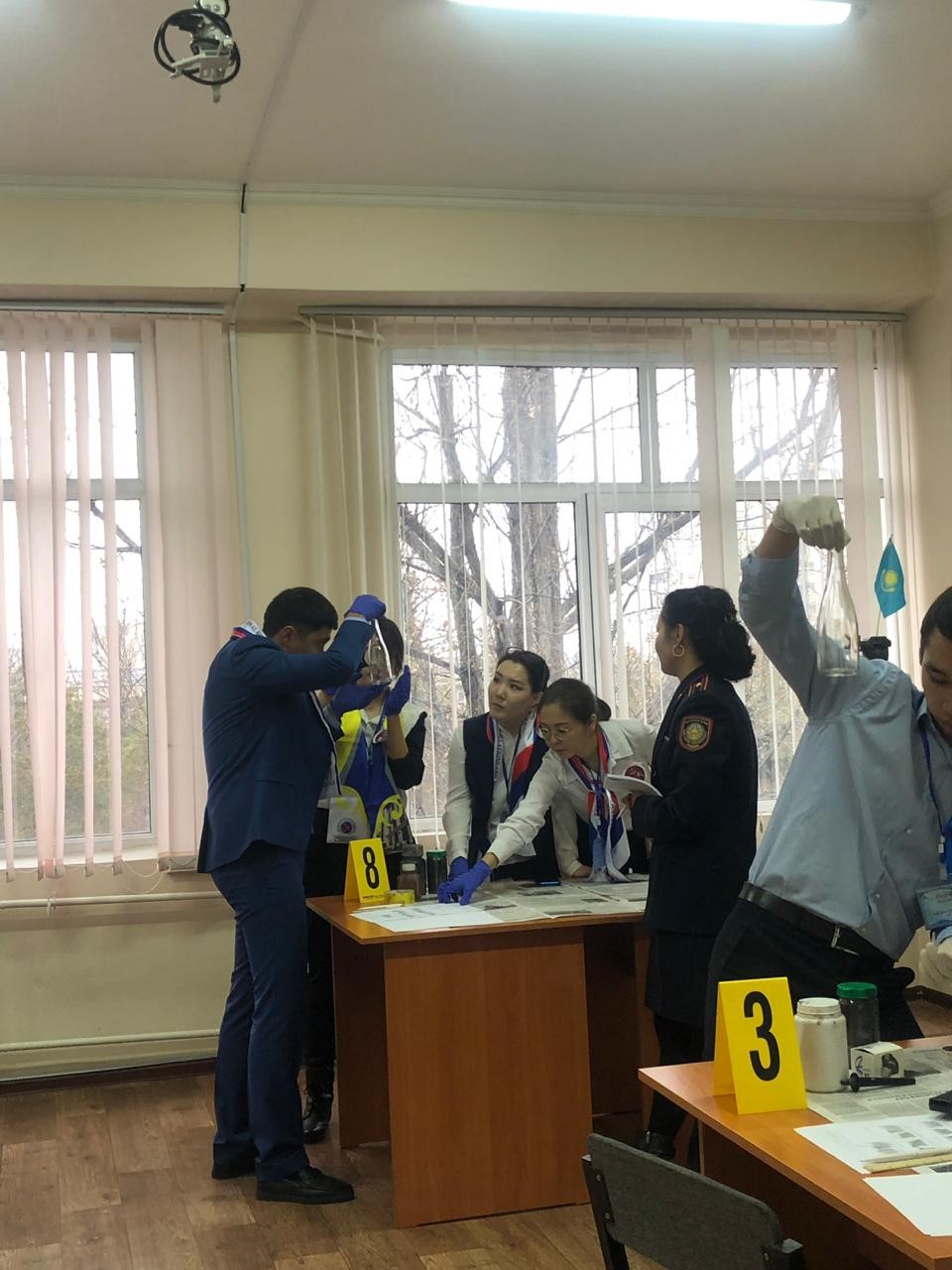 The student, Sabyrova Karina was a captain of the team, Zhetpisbay Akku, Zhenisbek Aibek and Zhansultanova Madina acted as participants of the team " Mystery investigation ". Scientific leader of the team: senior lecturer of the Department of international law Syzdykova Aigul Altayevna. The Olympiad was held in three stages: 1. Familiarization of the team; 2. Blitz poll; 3. conducting fingerprinting and fingerprinting examination.  Students showed excellent skills in performing these tasks.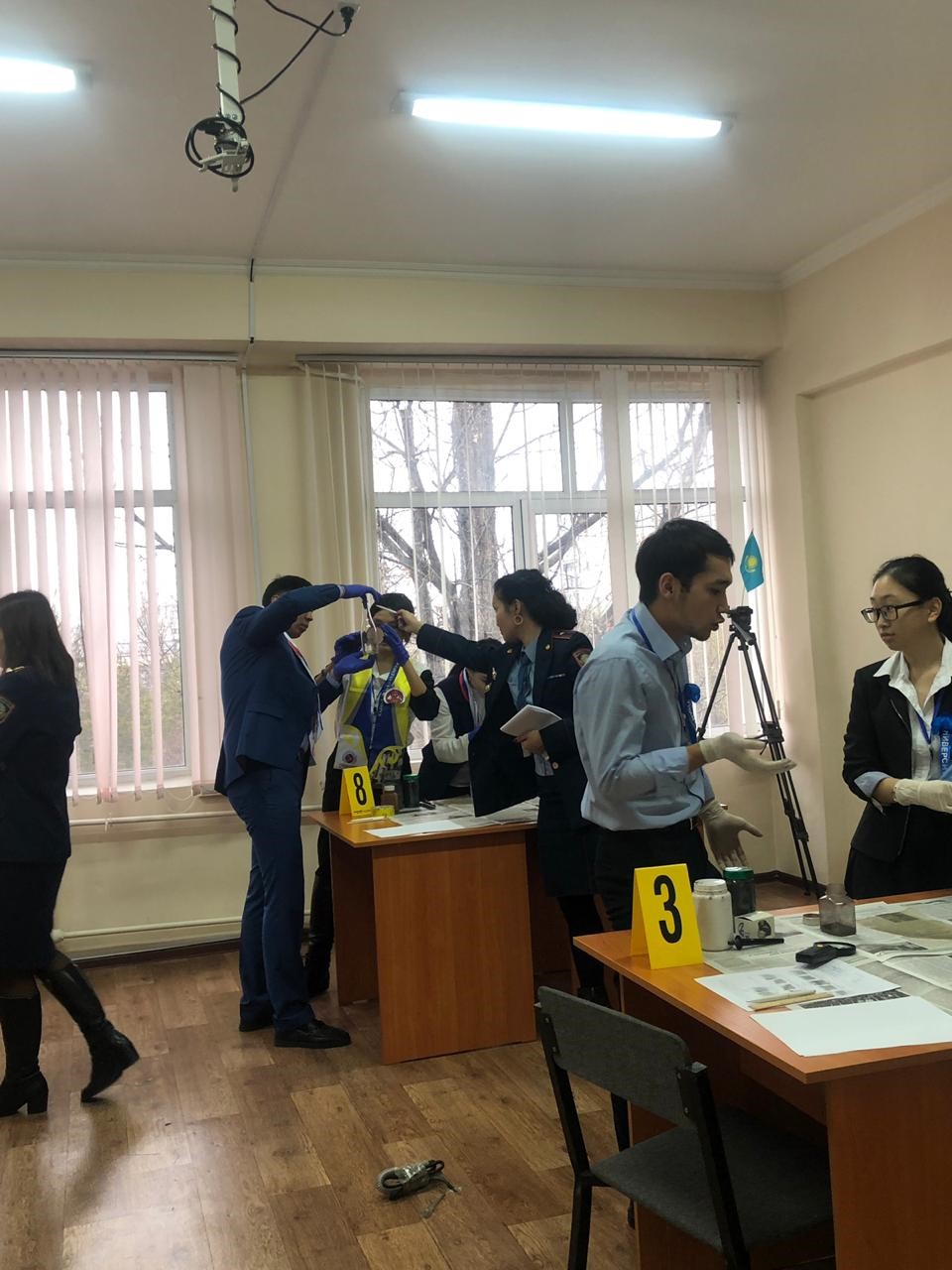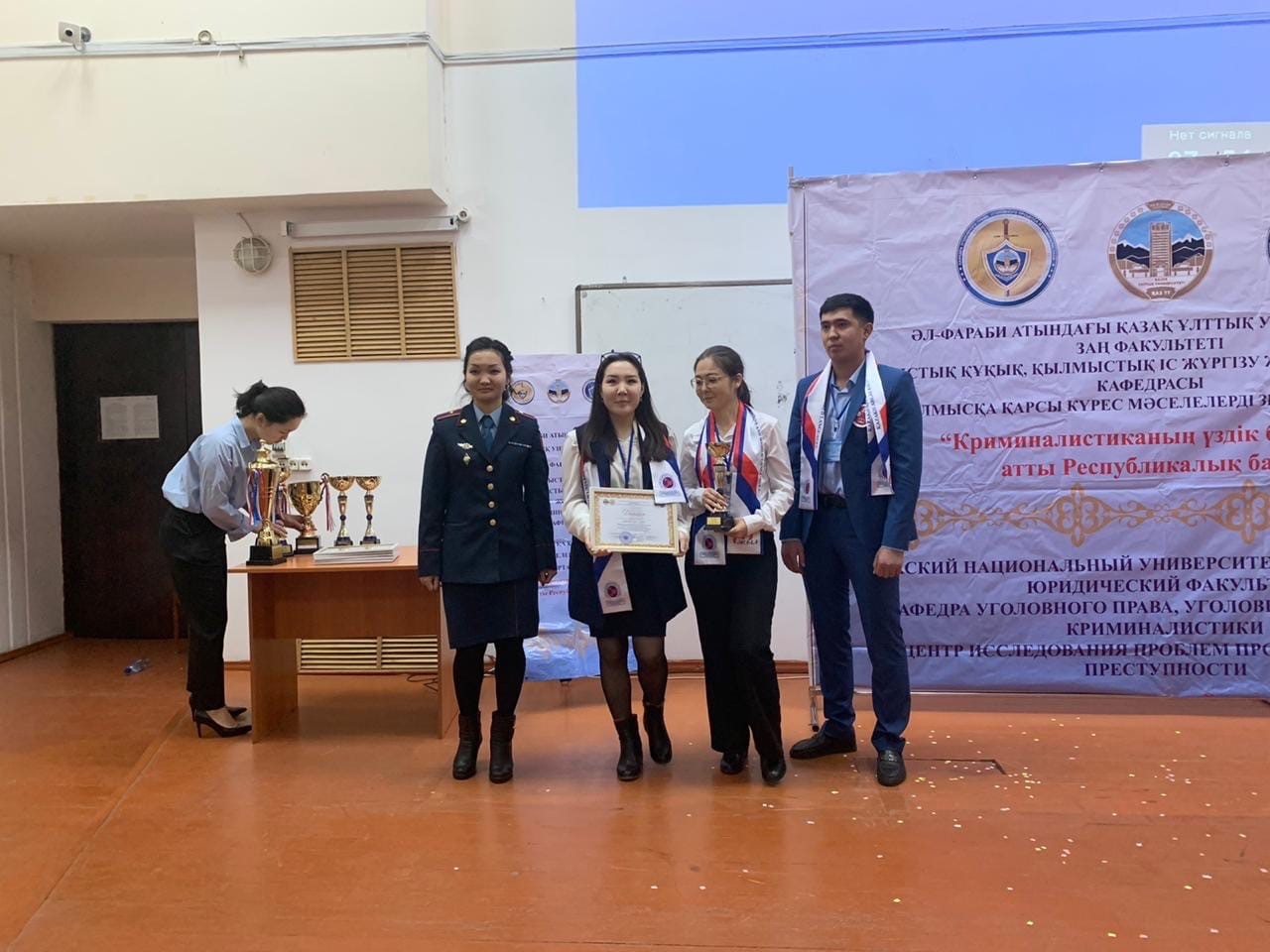 As a result, the team "Mystery investigation" took a decent third place among the eight teams.