"Horizon 2100 - International Youth Online Contest of Scientific and Creative Works"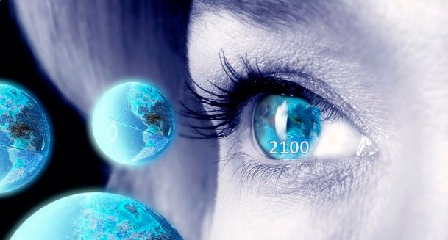 Actual until March 31, 2019
The non-governmental Center for Modelling Future and a number of organizations from Russia, Europe, India and America is challenging students worldwide to "Turn on" intellect and carry out a search for scientific ideas, hypotheses ad fantastic dreams about the distant future.
Students and young people aged 16 to 26 are invited to participate.
The Contest is held with two nominations:
- For the best scientific work - a scientific article, reflecting the scientific vision of the future of the planet and humanity at the turn of 2100 and the prospects for the development of its various scenarios;
- For the best creative work - a science fiction story describing imaginary fantasy events, phenomena, processes and future prospects at the turn of 2100, giving them a scientific explanation.
Profile areas of the Contest:
Agrocomplex and rural development
Army, wars, international security, regional conflicts
Business, economy
Geopolitics
Biology
The medicine
Urban Studies
Artificial Intelligence and cognitive technologies
Computers and Internet
Cosmos
Nanotechnology
Society
Demographics
Environment
Energy and alternative energy sources
Transport and infrastructure
Methodological, methodological and informational support of forecasting
Interdisciplinary and / or integrated profile.
Contest Dates:
- Acceptance of scientific and creative works in the period from January 31, 2019 to March 31, 2019;
- Examination of works - from April 1 to April 30, 2019.
- summing up the results of the Contest and determining the works-finalists who took prizes I, II, III places - from May 1 to May 31, 2019.
Final events and Award Ceremony.
It is planned that the winners of the Contest will be given the right to participate in the final forum in Moscow in the summer of 2019, where the awards will be held.
More information and Application form for participants on the Contest website:
Horizon 2100 - English version (http://www.futurible.space/?page_id=672)
Our group on Vkontakte:
https://vk.com/futuriblespace
Our group on Facebook:
https://www.facebook.com/groups/218986338977182/ 
Project Coordinators:
Anakha Satish, India (Russian, English, Hindi)
Pravin Sanaran, India (English, Tamil)
Irina Ledneva, Russia (Russian, Chinese, English)
Ivan Mutkoglo, Moldova (Moldavian, Romanian, Turkish)
Sharon Young, USA (English)
Contest site: http://www.futurible.space/?page_id=337
Contest organizer: Centre for Modelling Future (Russia), 
Partners:
Innovative Research and Education Center of Moscow Aviation University and the Institute of Control Problems of the Russian Academy of Sciences, Russia,
Youth Public Organization "Young World", Russia,
Agency for International Cooperation in Education "AiBZ", Germany;
National Institute for System Studies of Entrepreneurship, Russia,
Carlos Nemer Consulting-CNC, Brazil;
Foundation for Support of Innovations in the Sphere of Culture and Education "GRANI MIRA", Russia.
Informational partners:
Future Now Internet portal / Futurenow.ru, Russia
Journal FUTURIBILI, Italy.