On March 11, 2023, Narxoz University hosted the 26th republican competition of oratory in Japanese among students studying Japanese.  The event was organized by the Japanese Embassy in the Republic of Kazakhstan, the Association of Japanese Language Teachers in the Republic of Kazakhstan.  Supported by: Association of Japanese Businessmen in the Republic of Kazakhstan, Kazakh-Japanese Human Resources Development Center, Kazakh-Japanese Silk Road Association, University of Tsukuba.
17 students from various educational institutions of Kazakhstan took part in the competition.  Students of the educational program "Oriental Studies" of Kazakh Ablai Khan University of International Relations and World Languages became the winners of this competition.  In particular, Turdykhozha Madina, a 3rd year student of the Faculty of Oriental Studies, took second place and was awarded a valuable prize.  As a result of competition, Turdykhozha Madina will take part in the Central Asian Oratory Competition, which will be held on May 20 this year in Bishkek (Kyrgyz Republic).  There were 6 awards in total.  The 6th place was taken by a student of group 315 of the Faculty of Oriental Studies Pelevina Karina.  It should be noted that the leading teacher of the Department of Oriental Studies Salimova Gulnar Dzhuparovna prepared our students for the competition.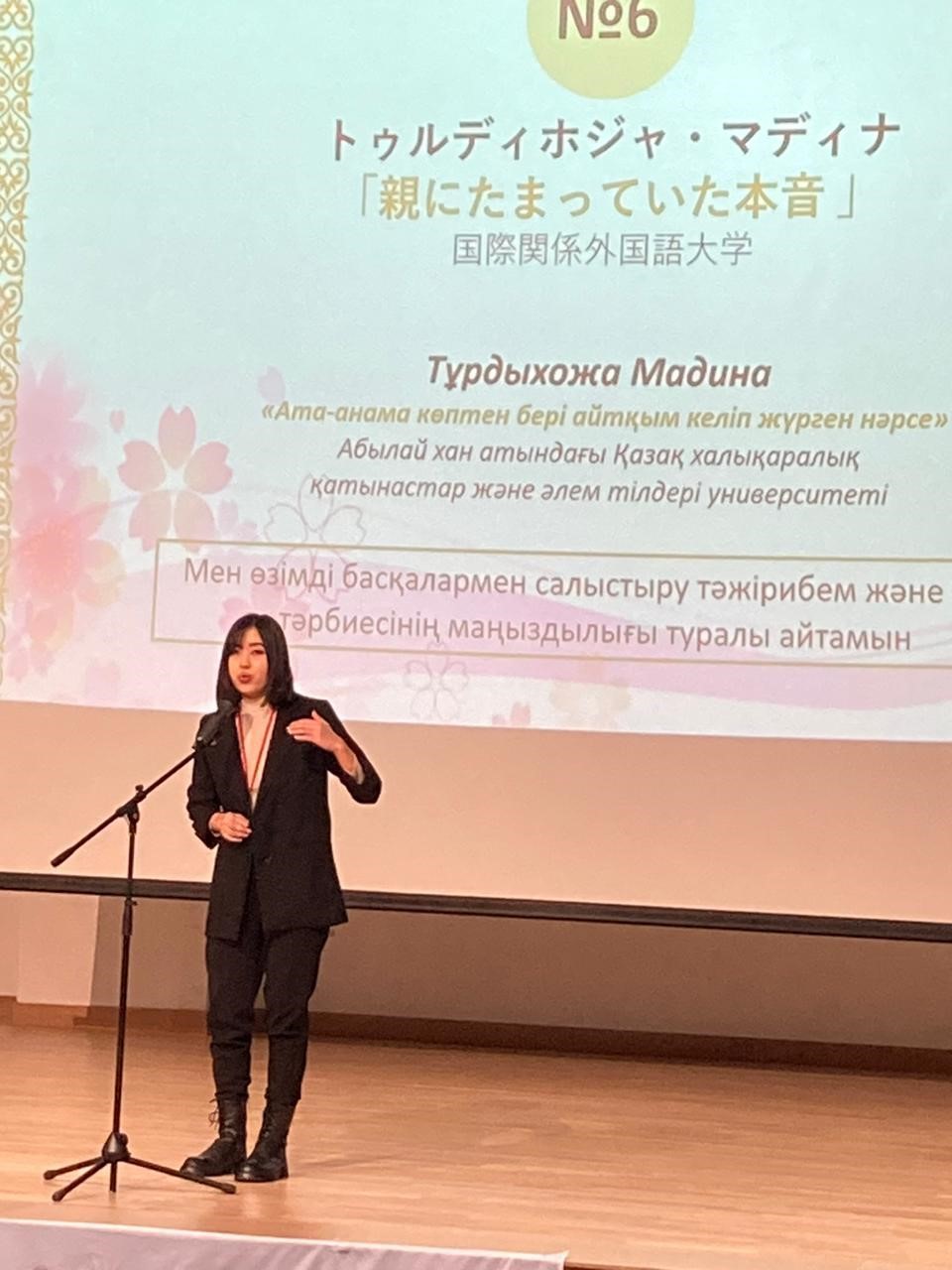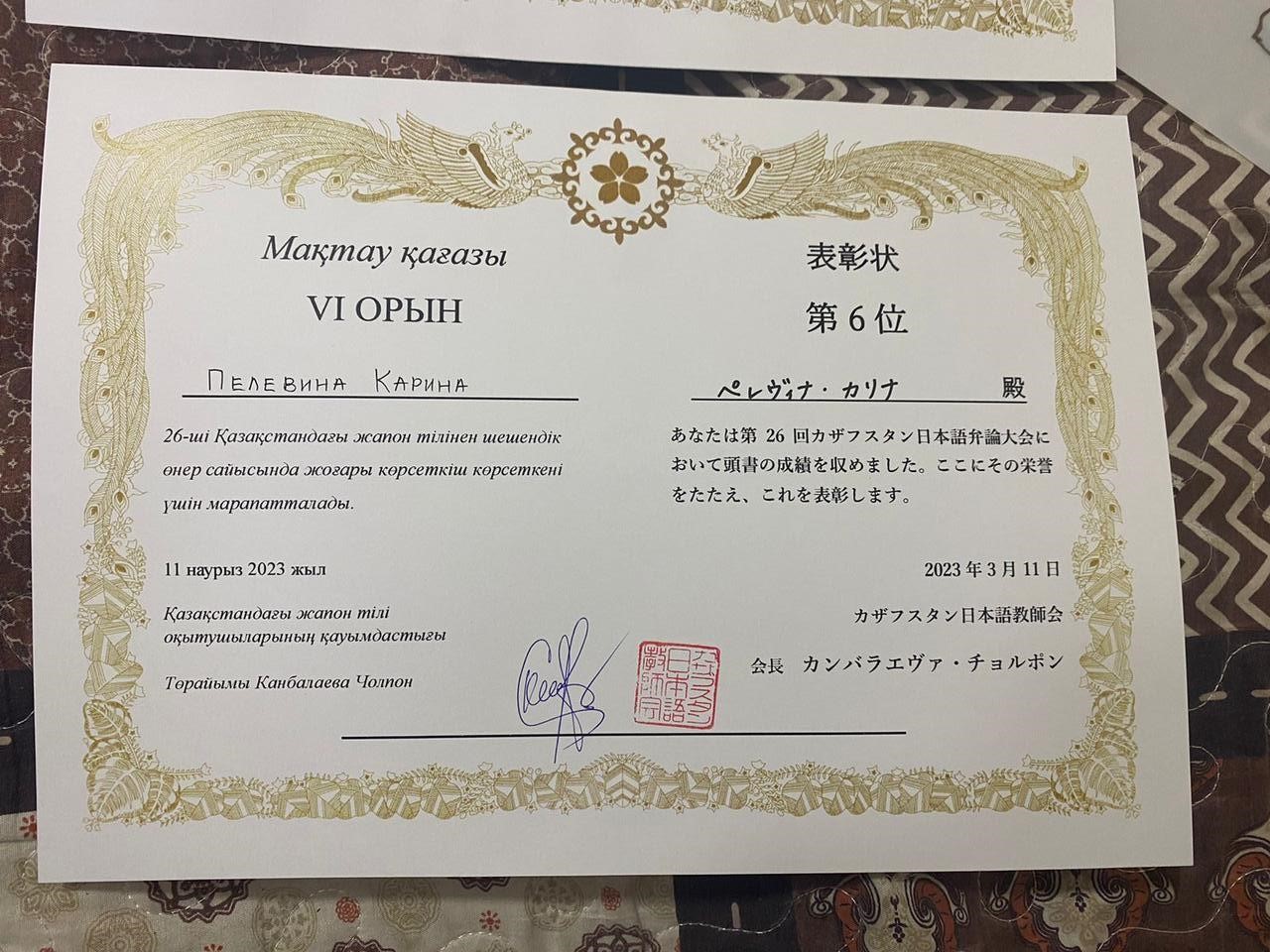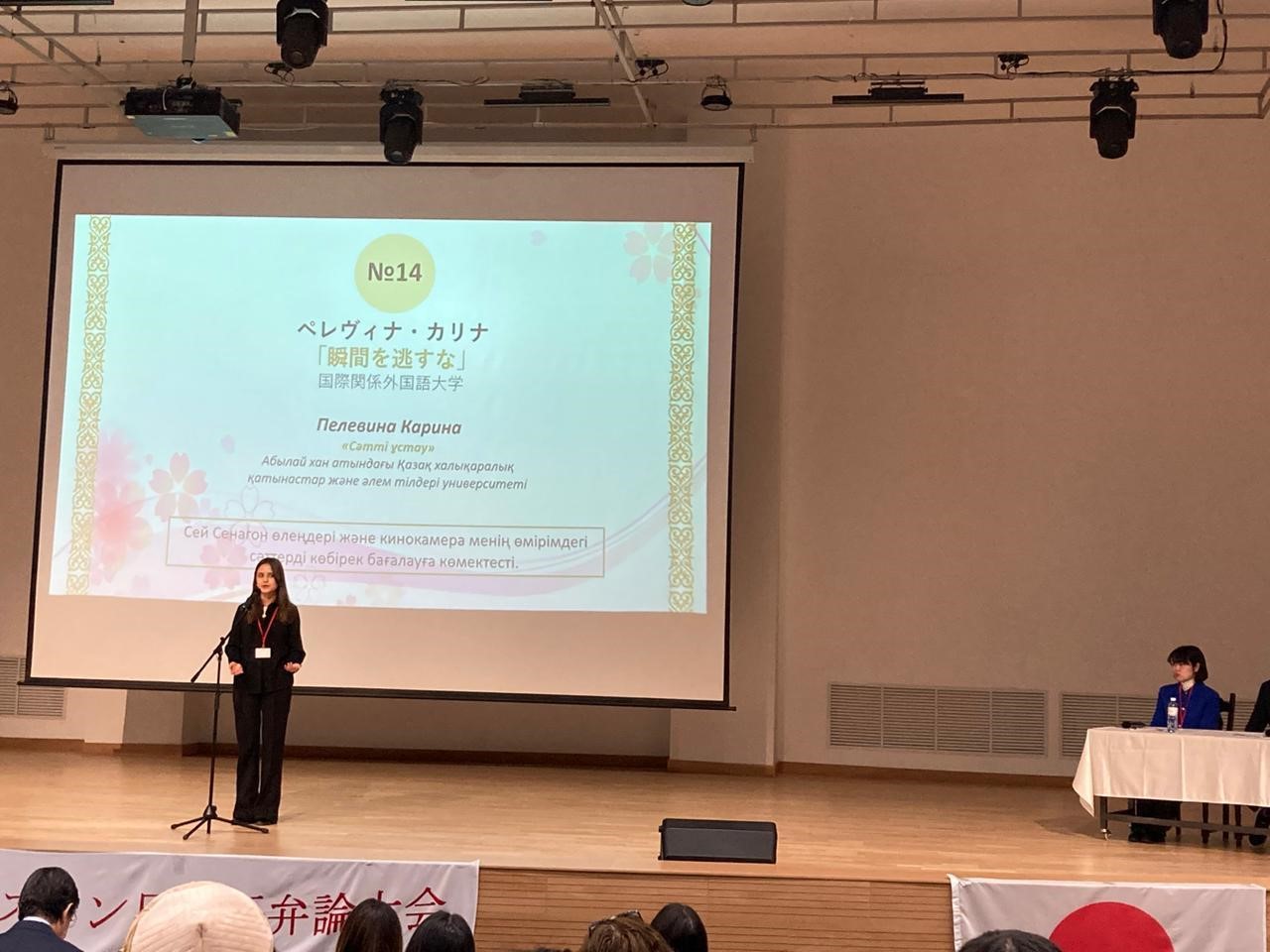 The annual competition is aimed at stimulating the educational process among students, developing public speaking skills, developing the teaching of the Japanese language in Kazakhstan, as well as deepening cultural exchange between Japan and Kazakhstan.
Congratulations to our students and teachers.  We wish Turdykhozha Madina a successful performance and good luck in Bishkek!