31 October, 2019, our 3 rd year student of the International Relations Faculty, specialty Regional Studies Diana Bissengaliyeva took part in the Model UN New Silk Road, which was organized in honor of the 74th anniversary of the UN. The model was held in the new UN building in Almaty. This event took place within the context of the United Nations Academic Impact initiative.
More than fifty students/delegates from different universities in Almaty participated in the conference. In two parallel sessions, delegates discussed the most pressing global and regional issues including consequences of the desiccation of the Aral Sea as well as themes related to Gender Equality and Women Empowerment.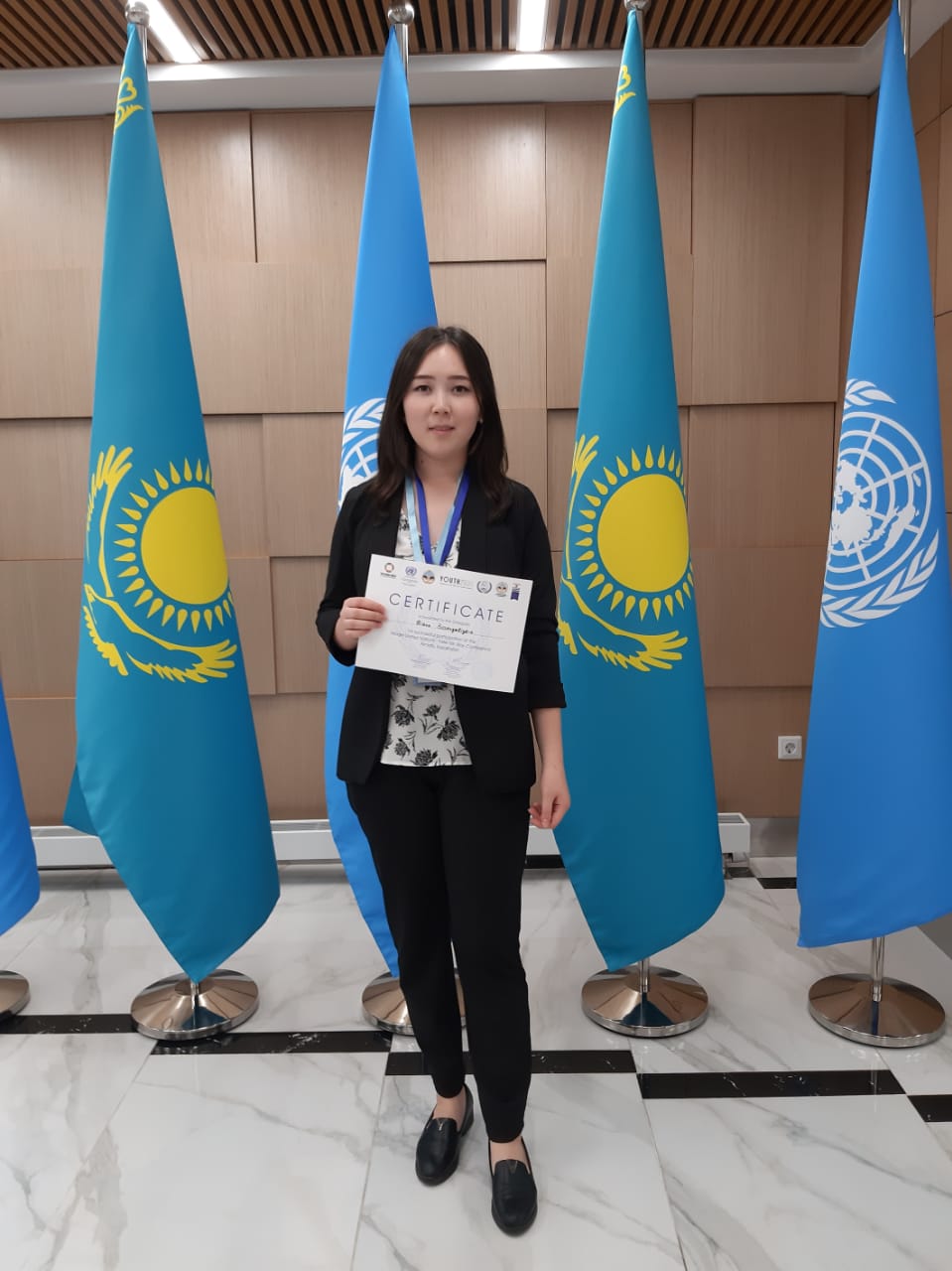 There were invited to the conference as honorable guests The representative of the UN Global Communications Department - Vlastimil Samek, Vice-Rector of Al-Farabi Kazakh National University - M. Burkitbaev, and Head of the representative Office of the Ministry of Foreign Affairs of the RK in Almaty - Iskakov E.U. Director of the Regional Office for Europe of the UN Environment Programme - Bruno Pozzi, U.S. Consul General in Almaty - Eric Meyer and Representatives of Diplomatic Corps.
Conference participants actively discussed and shared their thoughts on solving these problems. Thanks to this conference, our student received unforgettable impressions, gained experience and developed her critical thinking skills that are needed for the future diplomat. At the end of the conference, all participants were awarded memorable certificates for their active participation.