On March 1, 2023, in order to get acquainted with the culture of Japan, teachers and students of the Japanese Department of the Department of Oriental Philology and the Department of Oriental Studies held an event called "Japanese Spring". As part of this event, guests were able to visit three islands called: "Putting on a kimono", "Kiri", "Tea ceremony". On the island of "Putting on a kimono", students were able to watch the procedure of putting on traditional Japanese clothes. Teachers of the Japanese department demonstrated putting on kimonos to willing students and explained the importance of this clothing.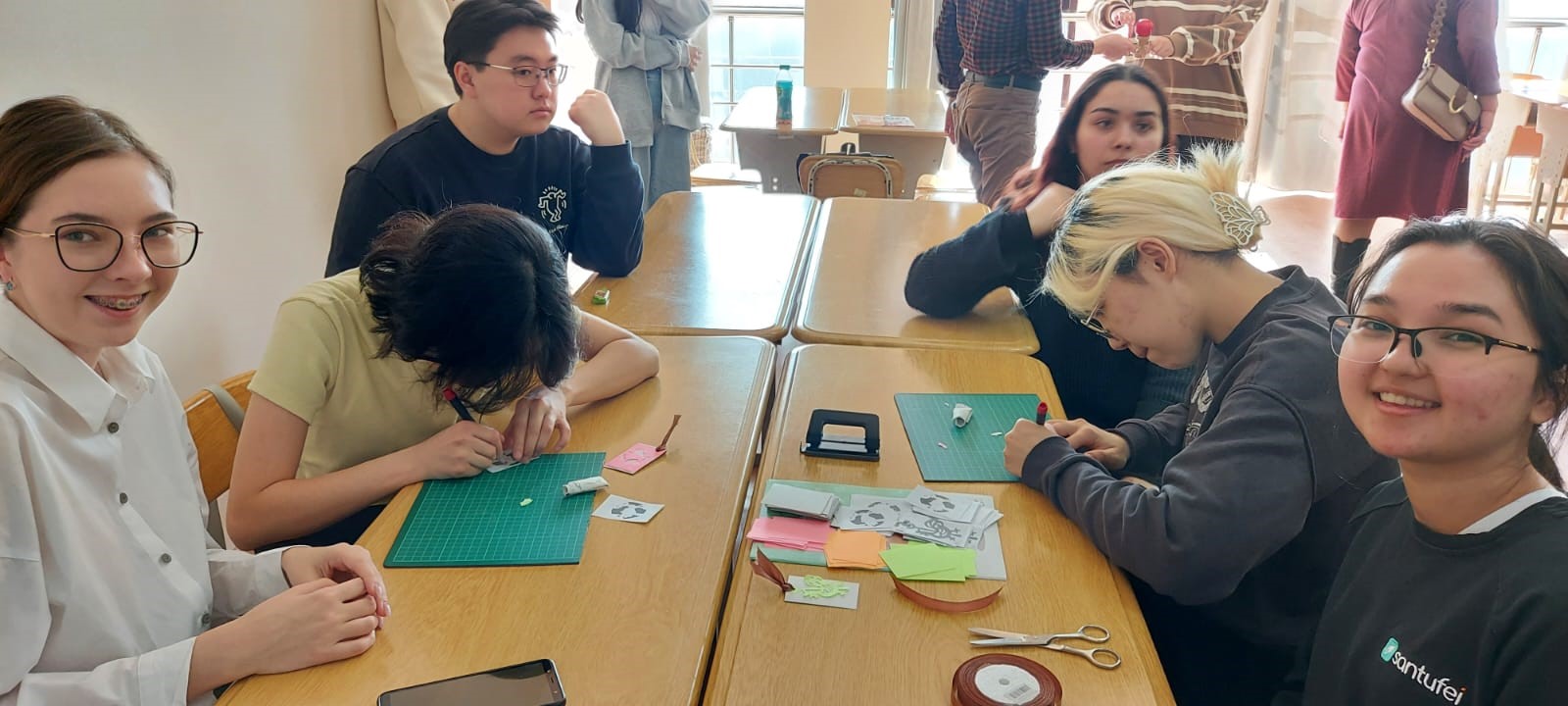 Then the students gained experience in the Japanese traditional art of paper cutting "Kiri". Before starting paper clipping, the teachers told a story about how this art became popular in Japan. Kirikomi, or kiri-kami (in Japanese – cut or incised paper) is a method of creating various shapes from paper by cutting and cutting holes. The guests were presented with beautiful bookmarks for books made by the kirikomi method as a keepsake.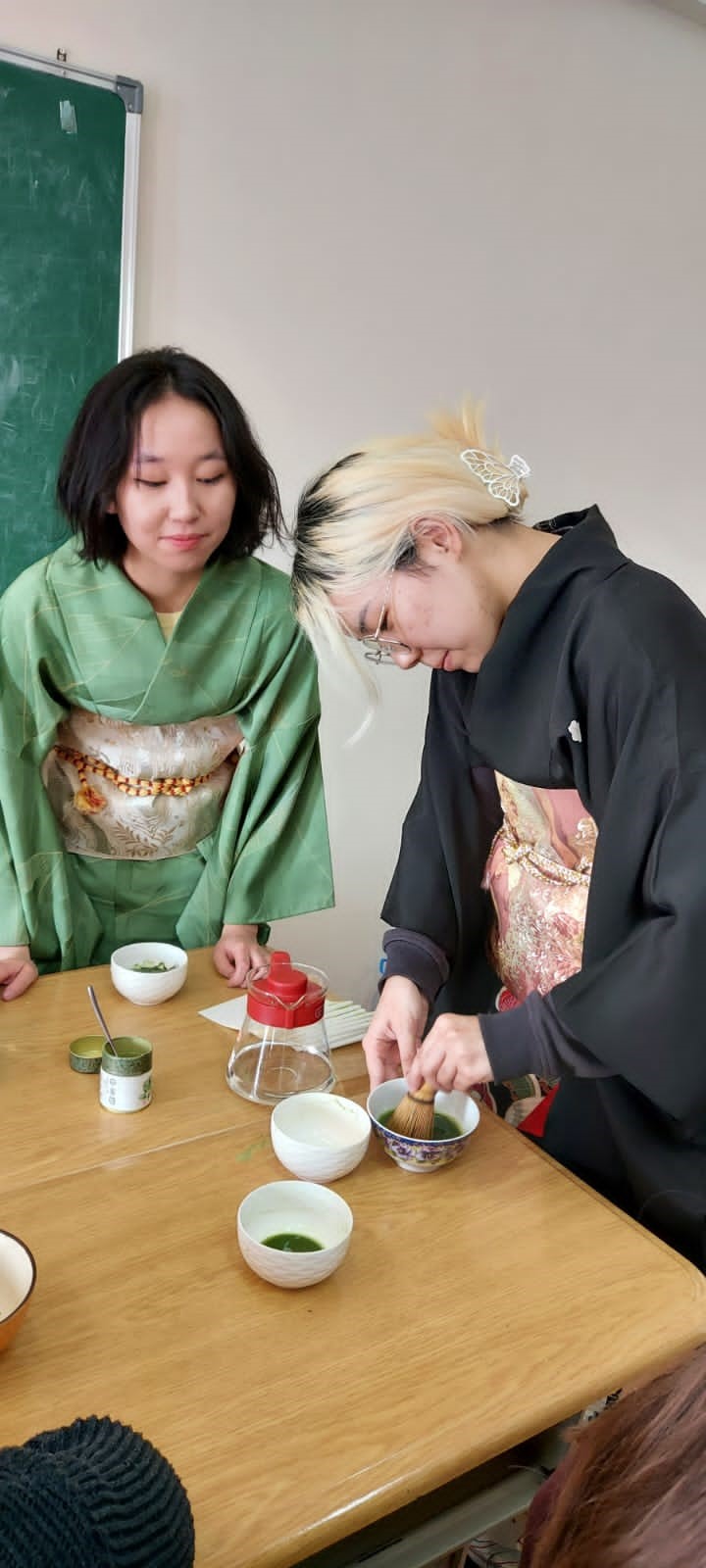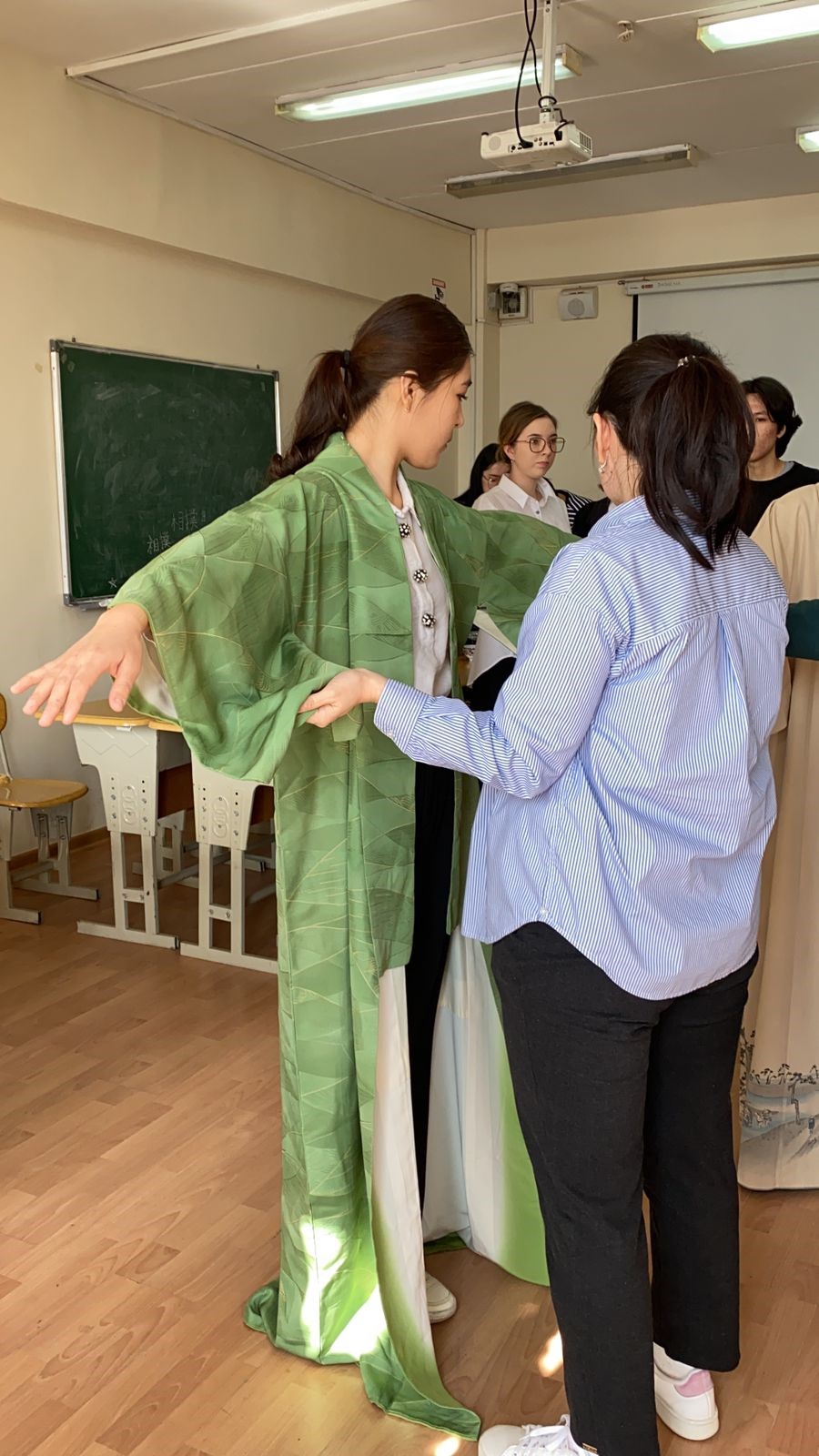 On the island of "Tea Ceremony" all the guests were treated to Japanese sweets and treated to matcha tea. Each participant of the event was not only able to taste the taste of real Japanese green tea, but also to learn a lot about Japanese culture.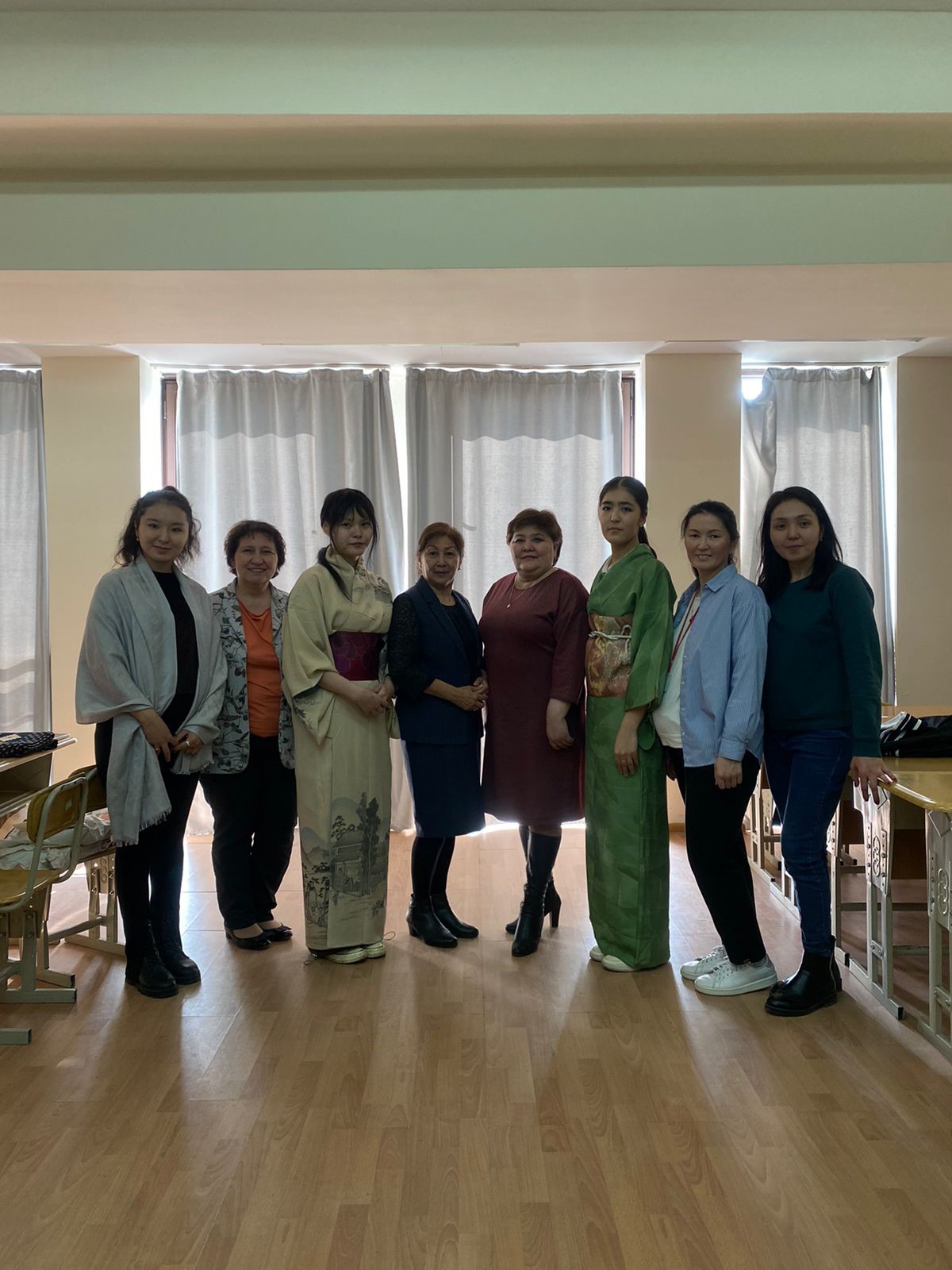 Much can be said about this event, but it is much better to see everything with your own eyes. The "Japanese Spring" at the Faculty of Oriental Studies turned out to be really unforgettable, very intense and rich in impressions.