On May 12, 2023, Karaganda Technical University named  Abylkas Saginov hosted the finals of the republican stage of the World Chinese Language Competition "Bridge Chinese 2023". 26 people from Astana, Almaty, Aktobe and Karaganda competed in Chinese language and culture knowledges.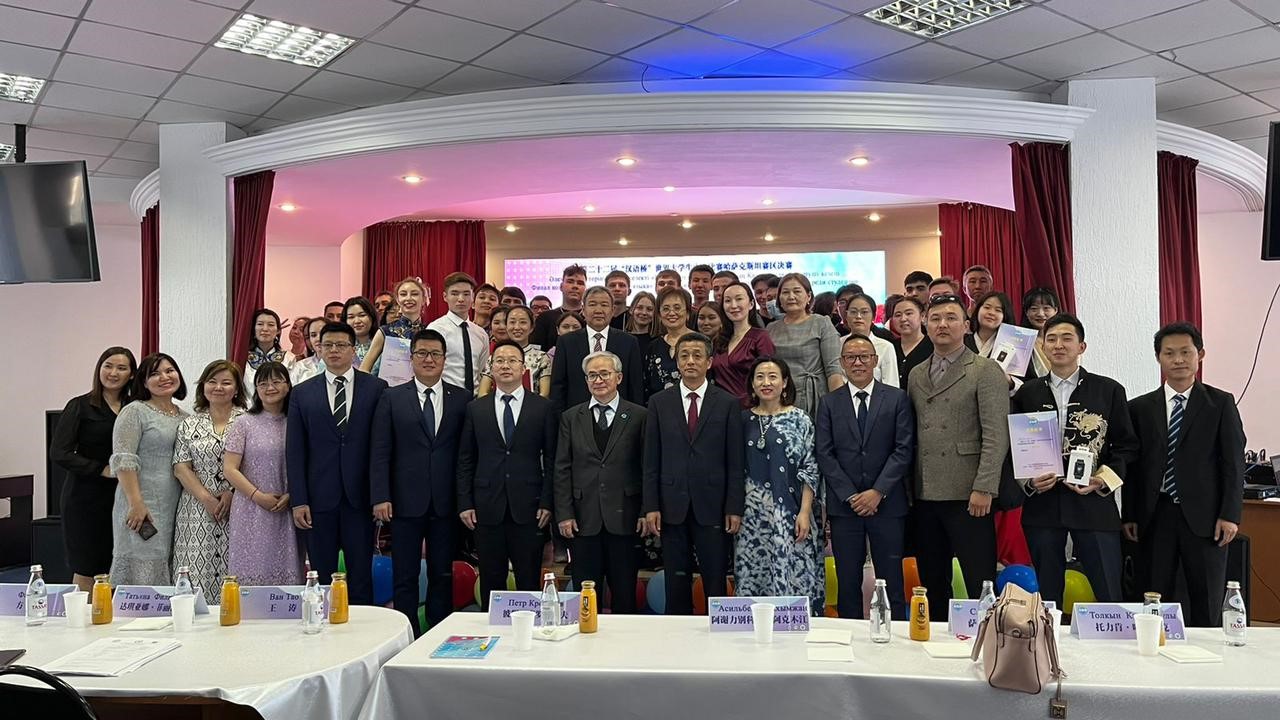 The International Chinese Language Bridge Competition has been held annually for 22 years. The event was organized by the Office of the State Overseas Chinese Language Promotion Steering Group (Hanban).
Under the terms of the competition, participants demonstrated language skills: speaking and grammar as well as knowledge of the country (China), creativity in Chinese culture (song, dance), musical instrument, calligraphy, brushwork, paper cut-out, national sport (Wu-shu, Tai Chi), comprehensive knowledge of the Chinese language (testing comprehensive knowledge and its practical application).
Zhanarbekova Dilnaz, the 4th year student of Oriental Studies faculty of "Translation studies: Chinese language" educational program, won the 2nd place in persistent and competitive struggle.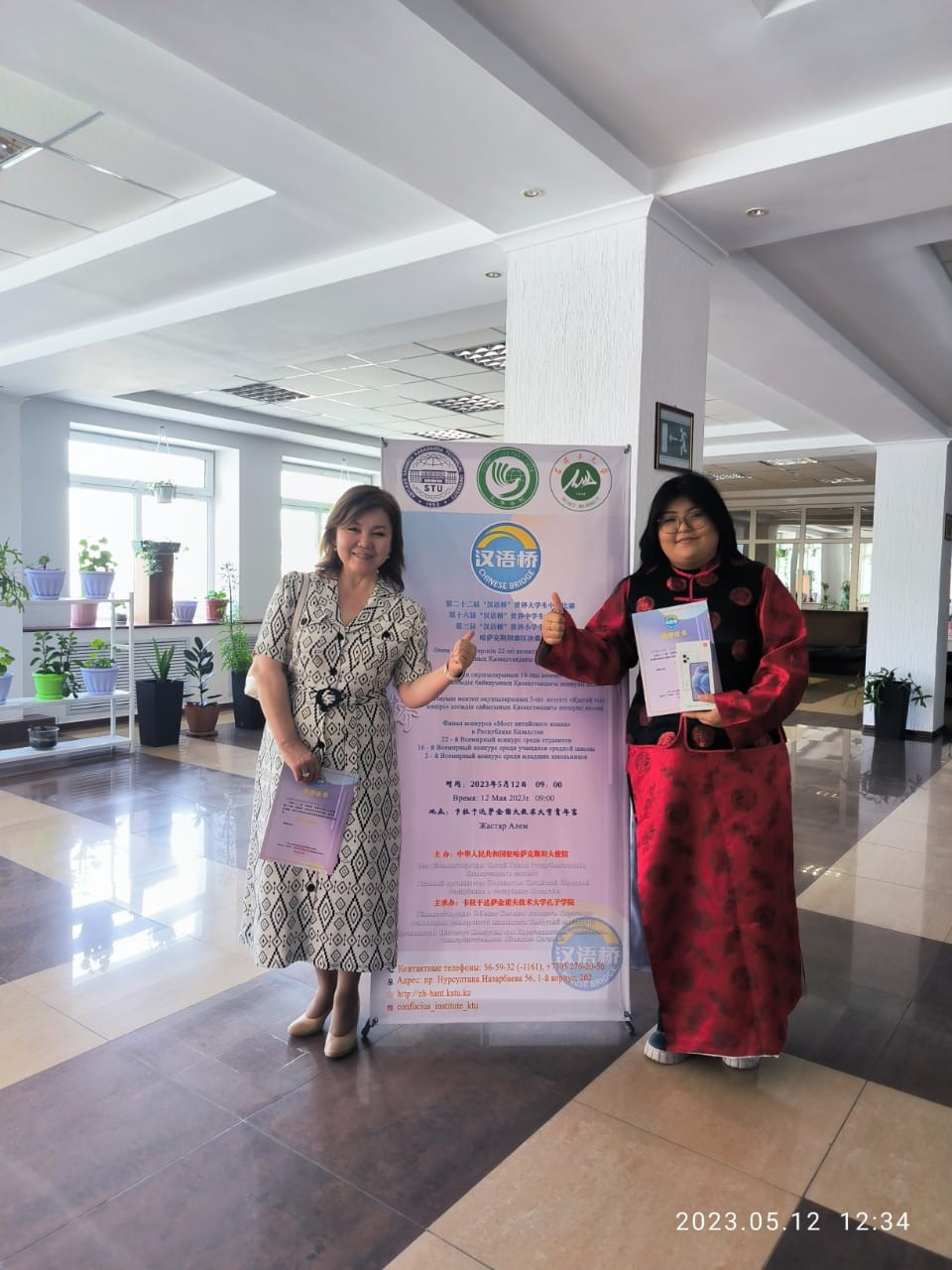 We congratulate with a victory in prestigious competition all collective of our university, workers of Institute of Confucius at KazUIR and WL and its dean, professor Kalibekuly Tolkyn, also faculty of department of translation of Eastern languages which is headed by professor Jeldibaeva Raushan Bazikenovna!
The winners were awarded valuable prizes and diplomas.
Congratulations to the winners and best wishes for new achievements!