On May 12, the Kazakh Ablai Khan University of International Relations and World Languages held the international scientific and practical conference "Current Problems of Methodology of Oriental Studies" dedicated to the memory of Doctor of Historical Sciences, famous scientist and professor of the Kazakh Ablai Khan UIR&WL Galiev Anuar Abitaevich (1959-2022)
Galiev Anuar Abitaevich, a historian-turcologist, semiotician with a world name, made a great contribution to the study of mythological history of Kazakhstan in the post-Soviet space and was one of the first scientists who began to develop semiotics in Kazakhstan.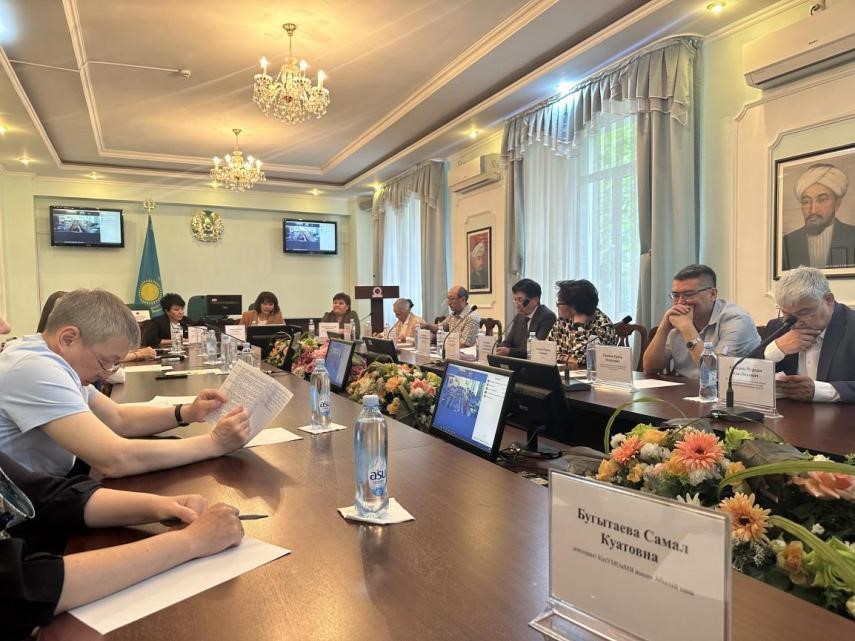 The international conference was opened by the Vice Rector for Scientific and Innovative Activity, Professor Uspanova M.U.. The conference was attended by eminent representatives of the academic community, professors of the universities of Kazakhstan, foreign scientists and the family of Professor Galiev Anuar Abitaevich. The conference was organized by the departments of Oriental Studies and Postgraduate Education of Kazakh Ablai Khan UIR&WL. Professors and teachers of Kazakh Ablai Khan UIR&WL, foreign colleagues of the late professor, local scholars exchanged reminiscences about him, about the scientific and pedagogical path and scientific heritage of Galiev A.A.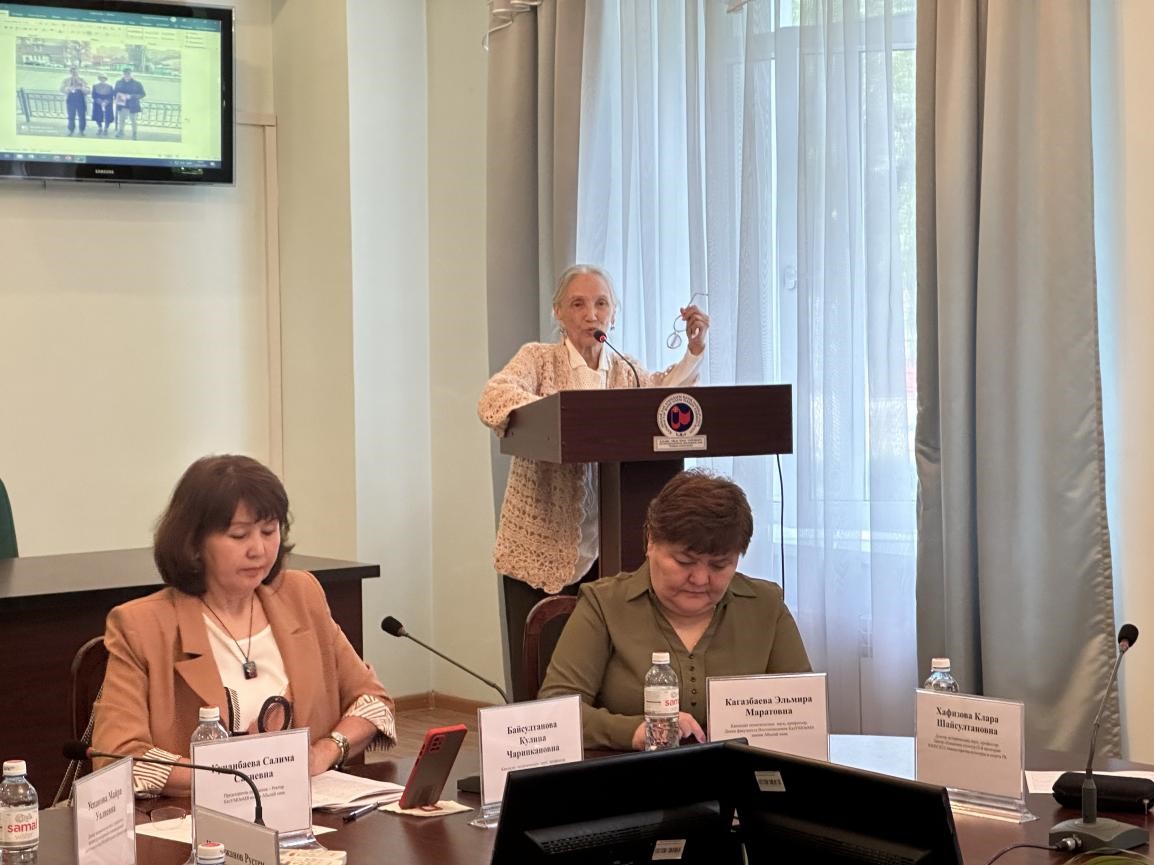 Professor of Oriental Studies Klara Shaisultanovna Khafizova told about the high professional level of Anuar Abitaevich, about his valuable consultations on the study of the history of Kazakhs, it was noted that the professor was often asked for advice as a scientist, including young researchers. Foreign colleagues and friends of Professor Galiev A.A. professor from Karlov University (Czech Republic) Slavomir Gorak, Professor from Baku-Slavic University Geibullayeva Rakhila Mamedovna, PhD doctoral student of Manchester University Hasanov Batyr gave a report and shared their memories of a close friend and colleague.The conference was attended by such well-known local scientists as Abuseitova M.H., Kamalov A.K., Mendikulova G.M., Khamiev N.S., Atygaev N.A., Musabekov M.N. Kadyrzhanov R.K., Baisultanova K.Ch., Kagazbaeva E.M., Uzhkenov E.M., Shotanova G.A. participated, who devoted their reports to the wide scientific interests of Professor Galiev A.A., including the culture and way of life of Kazakhs, including archetypal myths, rites, models of society and the world, traditions of Turkic peoples, mythologization of history, collective memory, invention of traditions, and many others.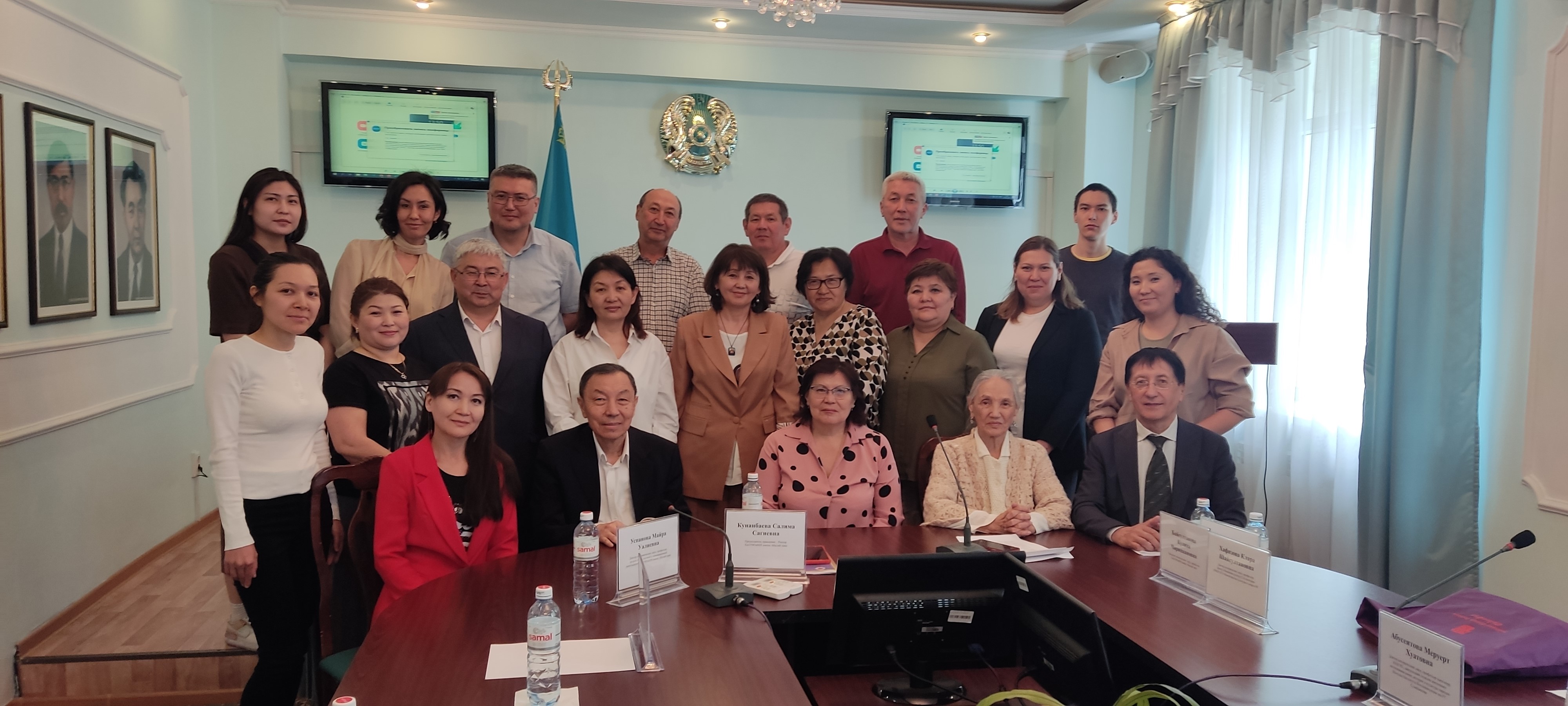 Students and young colleagues of Professor A.A. Galiev PhD Makashov Zh.S. and Saikeneva D.K. paid tribute to his memory in their reports and shared their warm memories of their teacher. The conference also discussed current problems of education, practice and science in the field of Oriental Studies, as well as the concrete contribution of Professor Galiev A.A. to the development of Kazakh Oriental Studies.