On November 16, X International Scientific and Practical Conference "Actual problems of science and education in the conditions of global changes" was held in Ablai Khan KazUIR&WL.
The plenary session was attended by the Rector Ablai Khan KazUIR&WL S.S. Kunanbaeva, Deputy Akim of Almaty A.O. Kyrykbaev, Head of the UN Information Office in Kazakhstan Vlastimil Samek, representatives of embassies and consulates in Almaty, rectors, representatives of universities and famous scientists of the Republic of Kazakhstan, the People's Republic of China, the Russian Federation, South Korea, the Republic of Indonesia, Thailand, Poland and Denmark.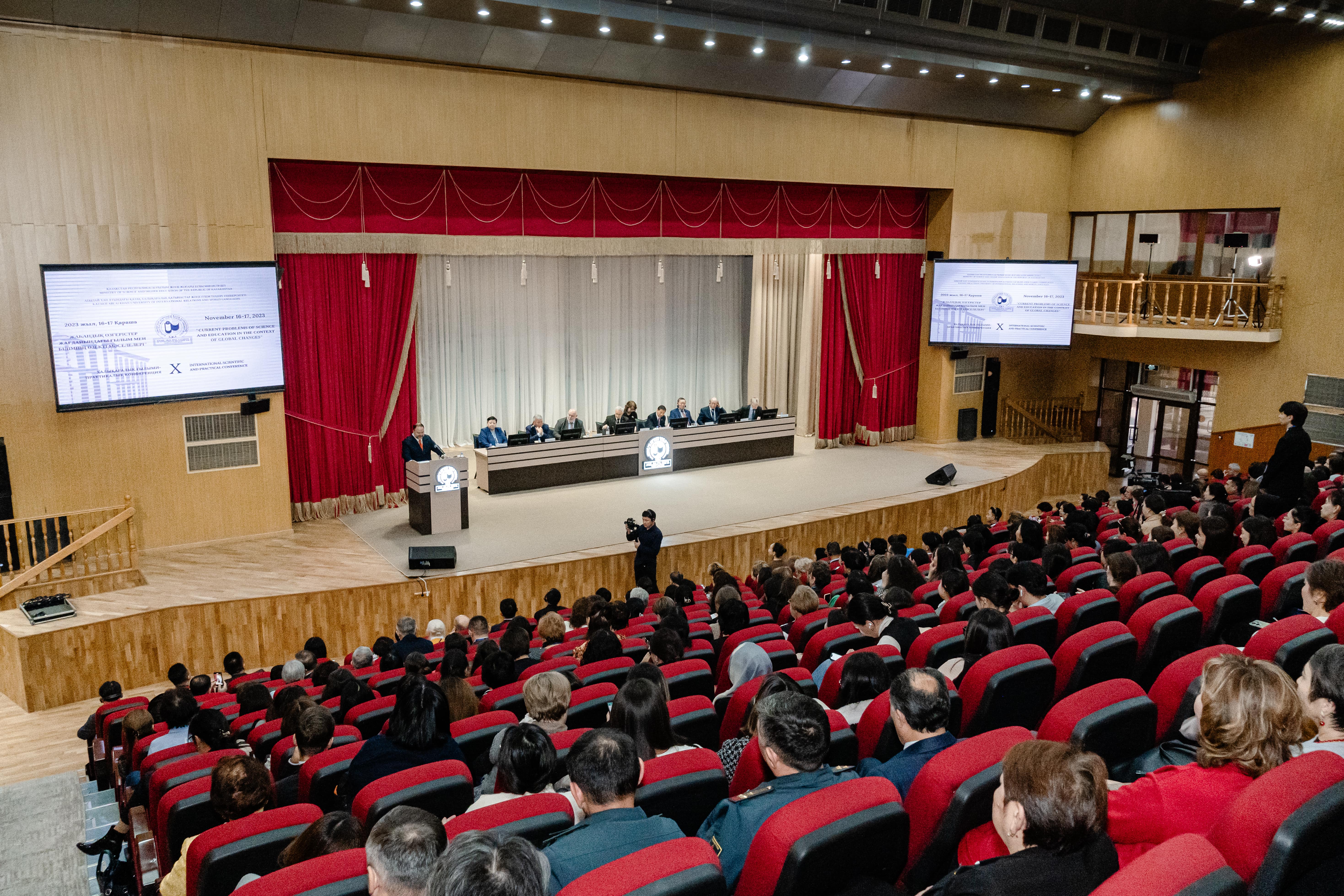 In opening speech, Rector of "Turan" University, Doctor of Economics, Professor R.A.  Alshanov congratulated the university on its significant contribution to the sphere of foreign language education and read out the congratulatory address of the Minister of Higher Education and Science of the Republic of Kazakhstan Sayasat Nurbek.
Deputy Akim of Almaty thanked the University for its active participation in the scientific and public life of the city. Head of the UN Information Office in Kazakhstan Vlastimil Samek expressed his gratitude to the Rector of the University S.S. Kunanbaeva, for the fact that KazUIR&WL, as a member of the UN Academic Impact Organization, supports the UN directions in promoting the SDGs among students. Deputy Consul General, Mrs. Zhang Hua noted that the university is an important component of Kazakhstan's system of higher education and science, many years providing training of highly qualified specialists with Chinese language of instruction. Education Attaché of the Consulate General of the Republic of Turkey, Mr. Ayhan Korkmaz expressed willingness to support the academic mobility of students and teaching staff with universities in Turkey.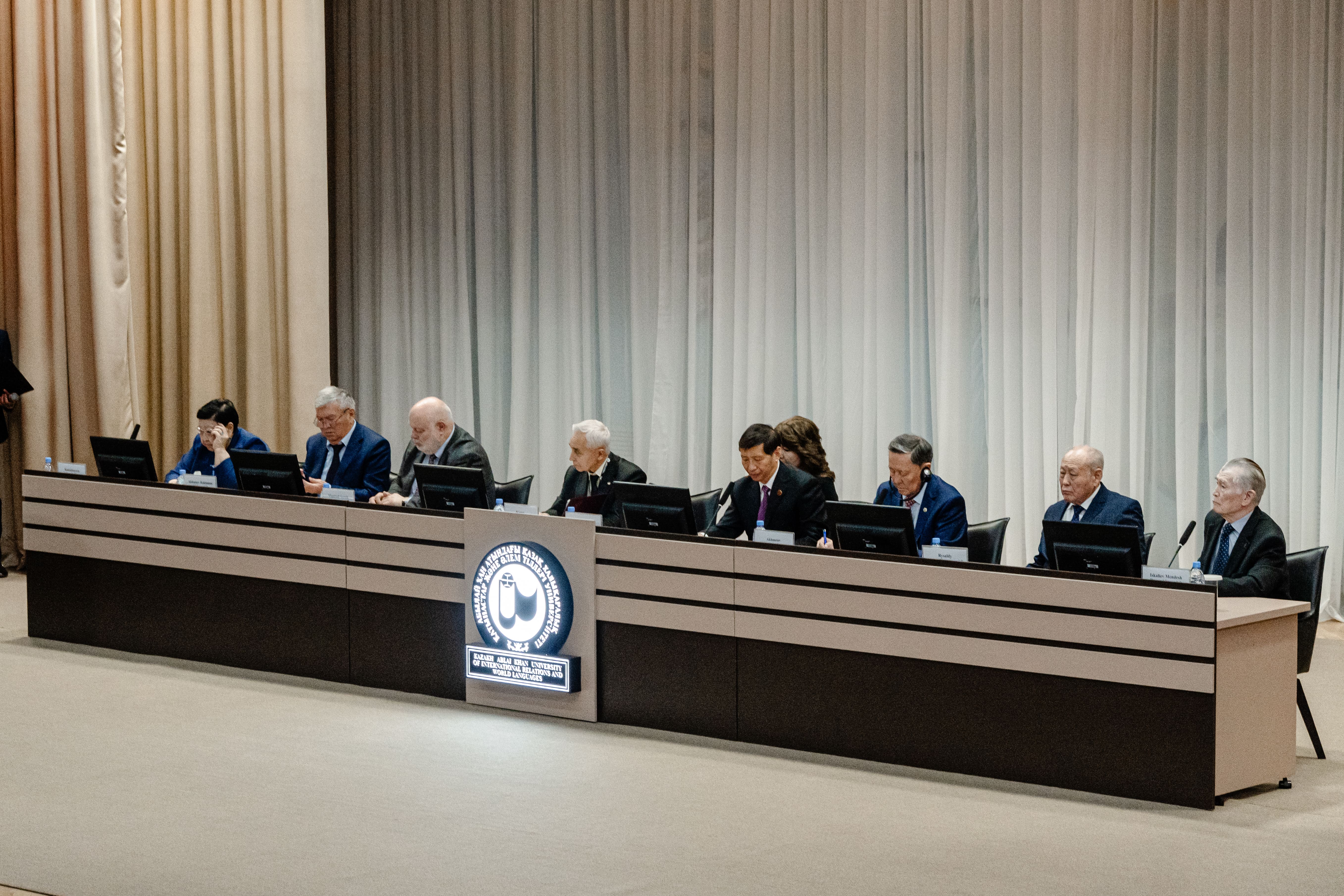 Rector of Minzu University, Mr. Guo Guangsheng noted the importance of cooperation between the university and KazUIR&WL in the field of science and education and expressed readiness to carry out scientific projects in the field of linguistics.
Assistant to the Rector for CIS Affairs of MSLU, Professor Konev Vladimir Nikolaevich, noting the long-standing partnership with Ablai Khan KazUIR&WL in the training of master's and doctoral students, expressed his gratitude to Rector S.S. Kunanbaeva and read out the address on behalf of the Rector of MSLU Kraeva I.A..
Public Relations Officer of the U.S. Consulate General in Almaty, Mr. Chad Keener noted that the geography of the Ablai Khan KazUIR&WL collaboration in the field of education and science is extensive, which certainly points to the targeted improvement of the quality of the educational process, including through the training of faculty under the Bolashak, Fulbright and other programs.