On November 16, 2018, a meeting was organized with the Counselor of the Embassy of the Arab Republic of Egypt in the Republic of Kazakhstan doctor, professor Himdan Ibrahim.
During the meeting, the Dean of the Faculty D. B. Dauyen wished further development of cooperation between the Arab countries and Kazakhstan and presented to dr, Professor Hemdan Ibrahim a thank-you letter from the university and a memorable gift from the faculty. In his speech, Dr. Ibrahim expressed gratitude to the faculty and staff of the faculty, mentioning that cultural relations between Egypt and Kazakhstan will continue. The students expressed good wishes to Mr. Himdan in Arabic.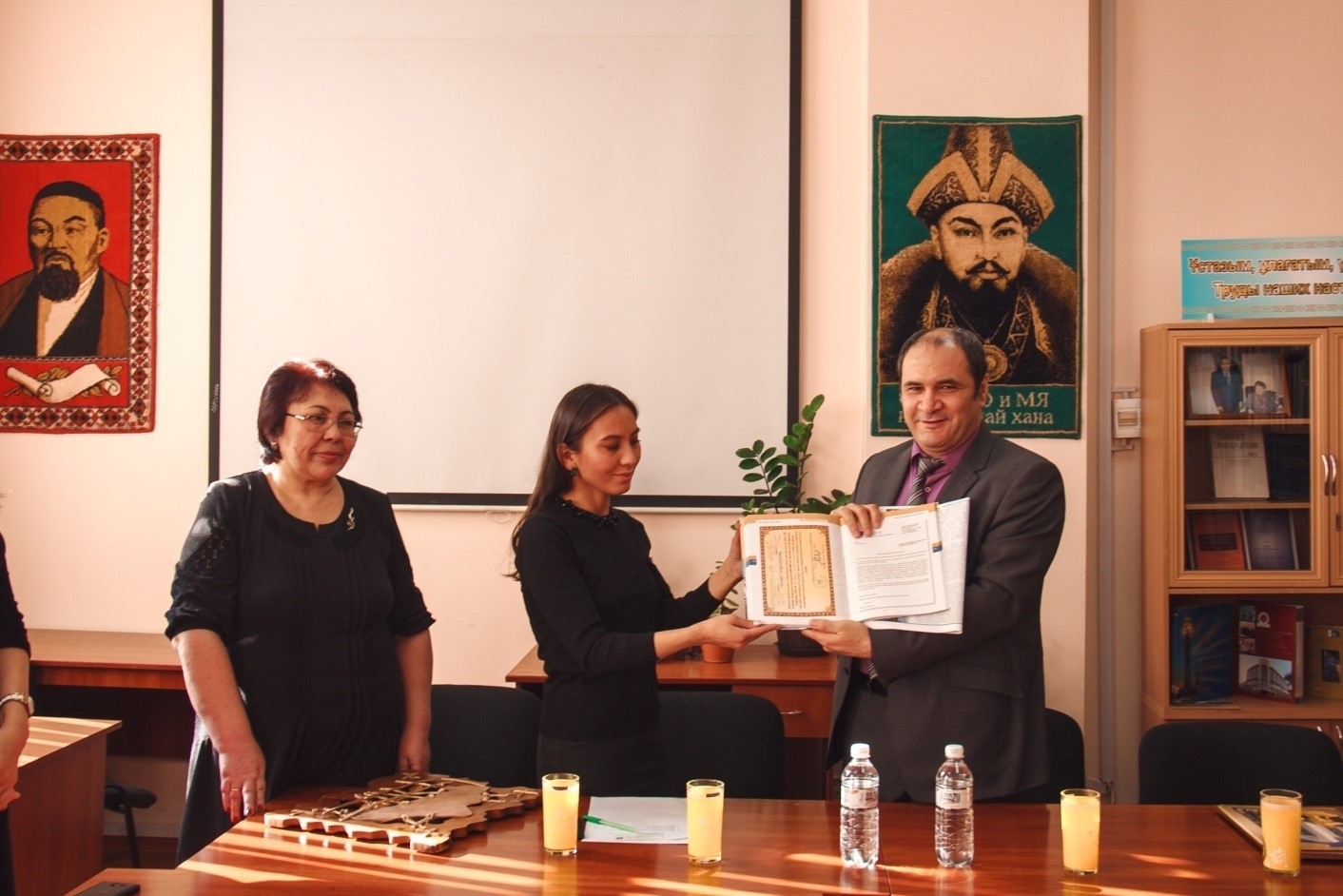 On the 11th of November at 15.40 in the department of languages and translation of the Middle East Region, the faculty of Oriental Studies was organized a master class by  professor Sh.B. Kozhabekova on the theme "Middle East: The problem of refugees in Syria", with the participation of 3-year students of the Arabic group. The master class was conducted in 3 parts. In the part 1: A brief summary of the Middle East, Syrian Arab Republic and report about the Syrian refugee position in the Syrian Arab Republic were presented (through presentation, video). In the part 2: The students (Heads of State) will speak and express their views on the abovementioned topics: Refugees and Syrian Civil War, countering terrorism, live broadcast of Russian, German, Turkish Presidents (interpreters will give brief explanation). In live questions participants were asked by the speakers, questions about how to solve problems, problems arising during the war, as well as questions about the implementation of its completion were discussed. (During the Press Conference presentation, videos were widely used and topic was supplemented by the help of translators). In the part 2: the results and questions were reviewed in accordance with the objectives of the lesson.