In the framework of the International Week of Science and Peace on November 6, 2019, the Faculty of international relations organized a round table. Where participated Representative of the Department of Global Communication – Vlastimil Samek, Dean of IRF Shaimordanova Z. D., students of IRF.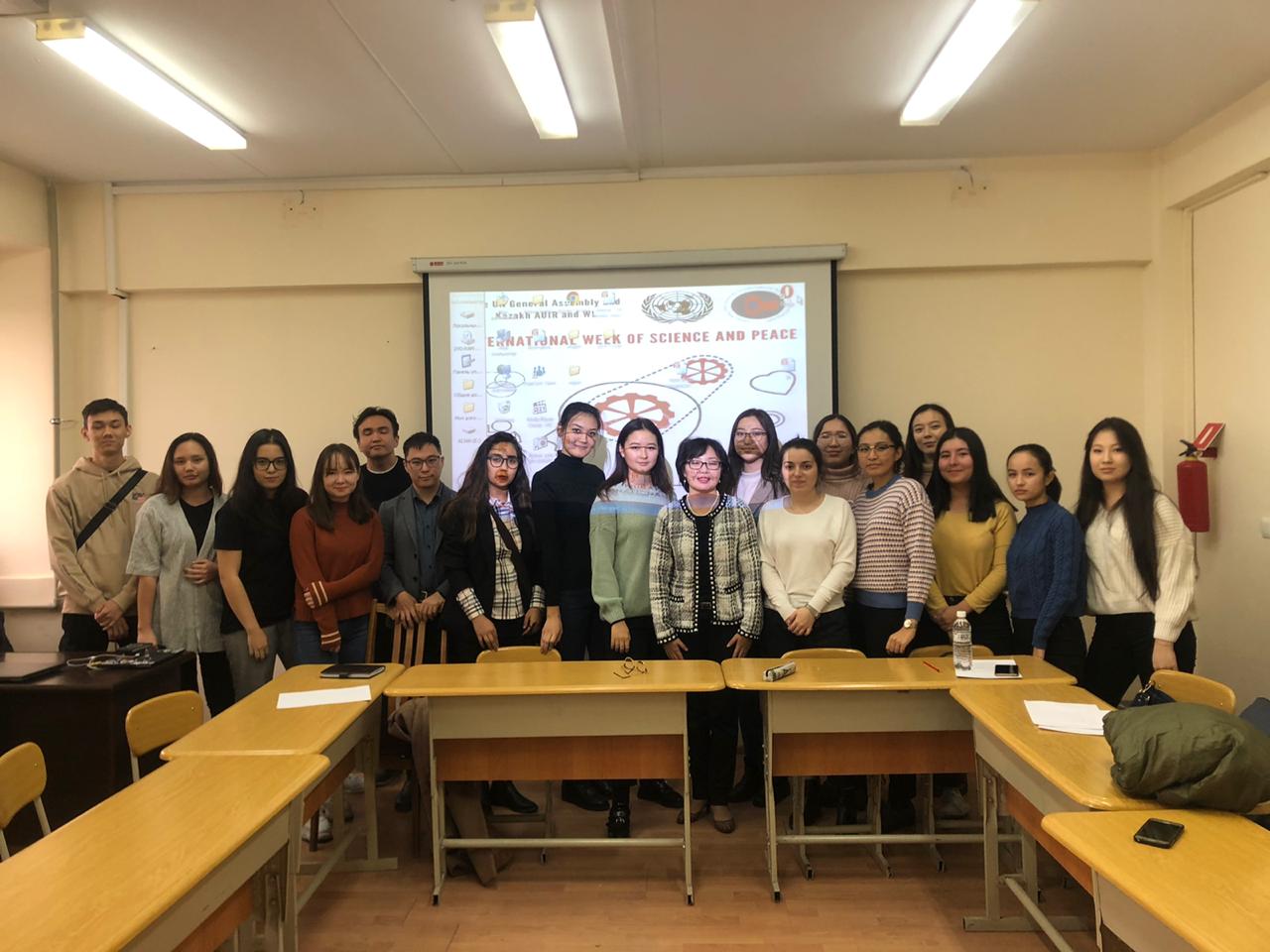 During the round table the issues of science development for peace were touched upon. In particular, a 3 rd year student of the specialty "Regional Studies" Adaktilos Yana presented her research project "Cybersecurity must be instrument of Peace", Deputy Dean of IRF Axamal Issaliyev spoke about the prospects and challenges of artificial intelligence in international relations, Zhuanyshbekov Allen spoke about the contribution of Nobel laureates in peace, Akimbek Dilshat in his speech, offered his own solution to the issues of security in the world through the UN Security Council, Abduhakimova Mushtari told about how research cooperation contributes to peace and Akylbaeva Eleanora emphasized the importance of the development of science in the name of peace.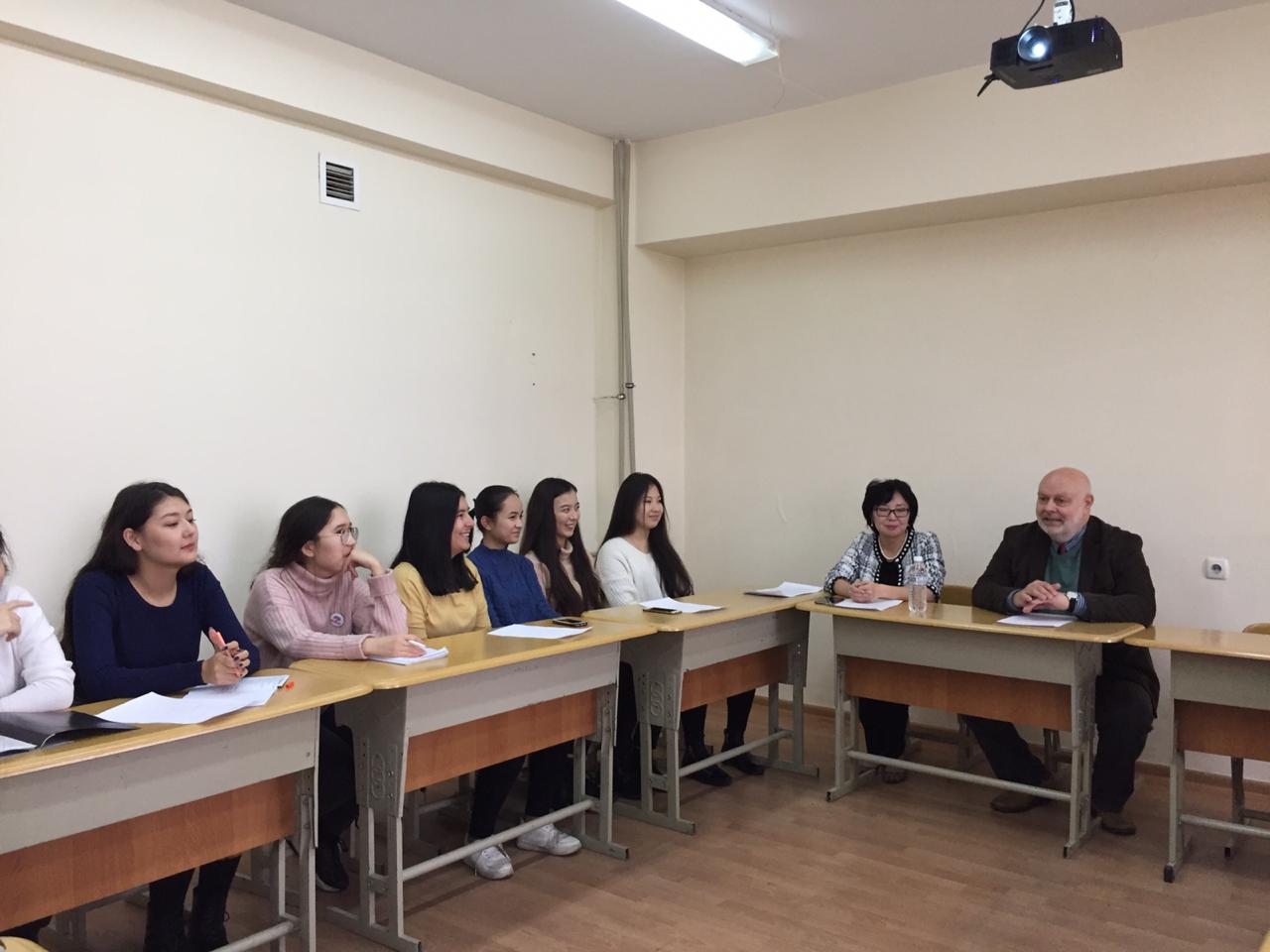 The speeches of the speakers aroused great interest among all participants, which is confirmed by the active discussion.