On January 27, 2020, the Dostyk House hosted an event dedicated To the International Day of Commemoration in Memory of the Victims of the Holocaust. It was organized by the "Mitsva" Association, the Eurasian Jewish Congress, and the UN Information Office. Where were invited teachers (Issaliyeva A.M., Abdrazakova L.) and students of the Faculty of International Relations.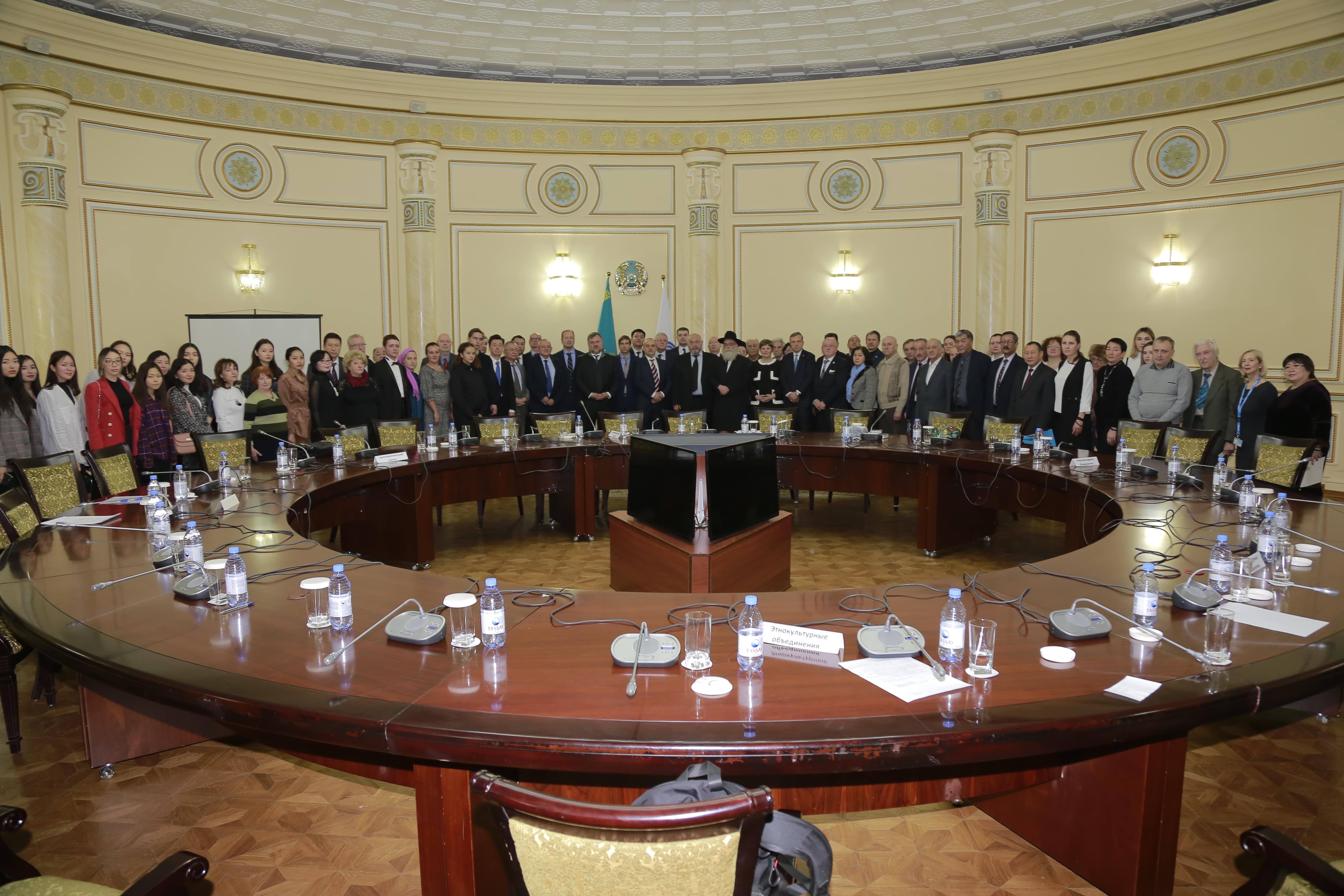 It was extremely useful for students to learn that thanks to the evacuation to Kazakhstan, hundreds of thousands of people were able not only to save their lives, but also to continue their studies, work, and scientific activities. As the head of the "Mitsva" stressed: "the Kazakhs shared with the evacuees the last – shelter, food, clothing". This is an example of true heroism and humanity.
The Head of the Ministry of Foreign Affairs of the Republic of Kazakhstan, representatives of diplomatic corps, representatives of scientific and public circles also took part as honorary guests.