On March 12, in honor of the 175th anniversary of Great Abai, teachers of the Department of Kazakh Philology Sh.A. Nurmysheva, Z.A. Abdullina, S.S. Aytzhanova, A.M. Kakenova organized the competition "Abai-Himalayas" among students of the Russian language department of the 1st year of the Faculty of Translation and Foreign Philology.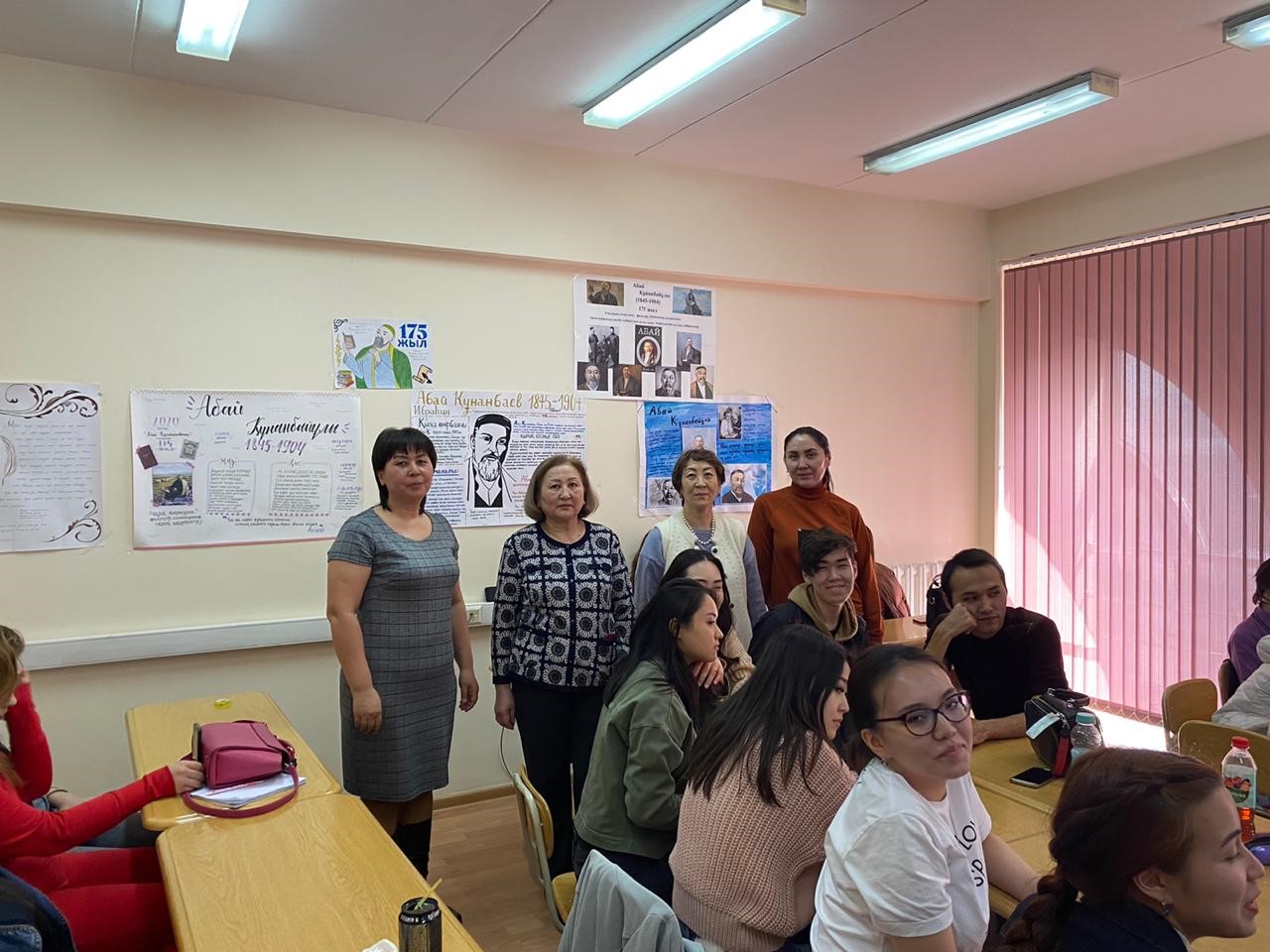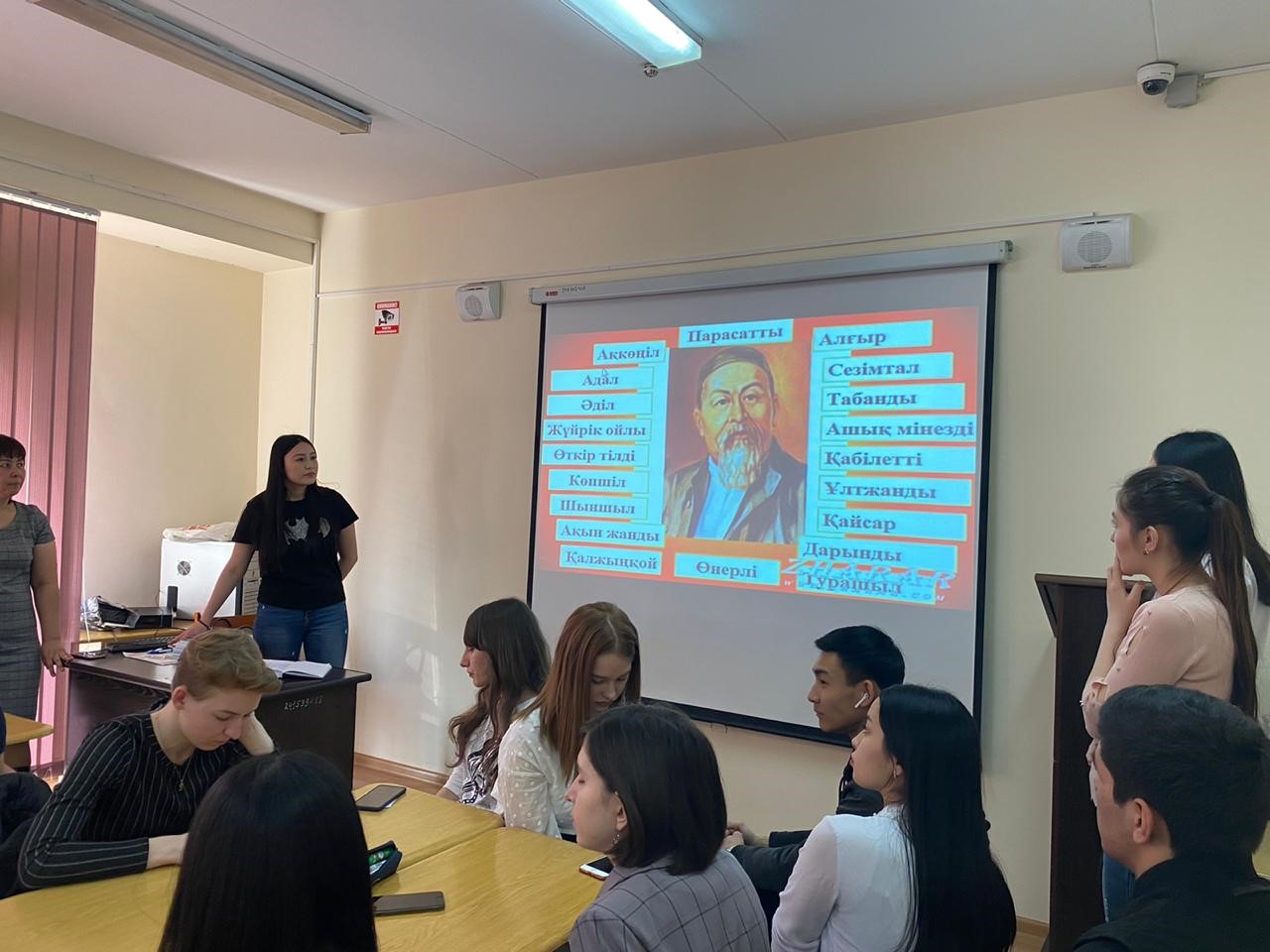 Participants of the competition: "Көзімнің қарасы", "Болашақ", "Құлагер", "Aлға!" students of the group recited verses and edifications of Hakim Abay, recited various puzzles and puzzles devoted to the life and work of the poet. Students also made presentations about the life and work of the poet, held a competition in the nomination "Кім жүйрік?" among the wall newspaper.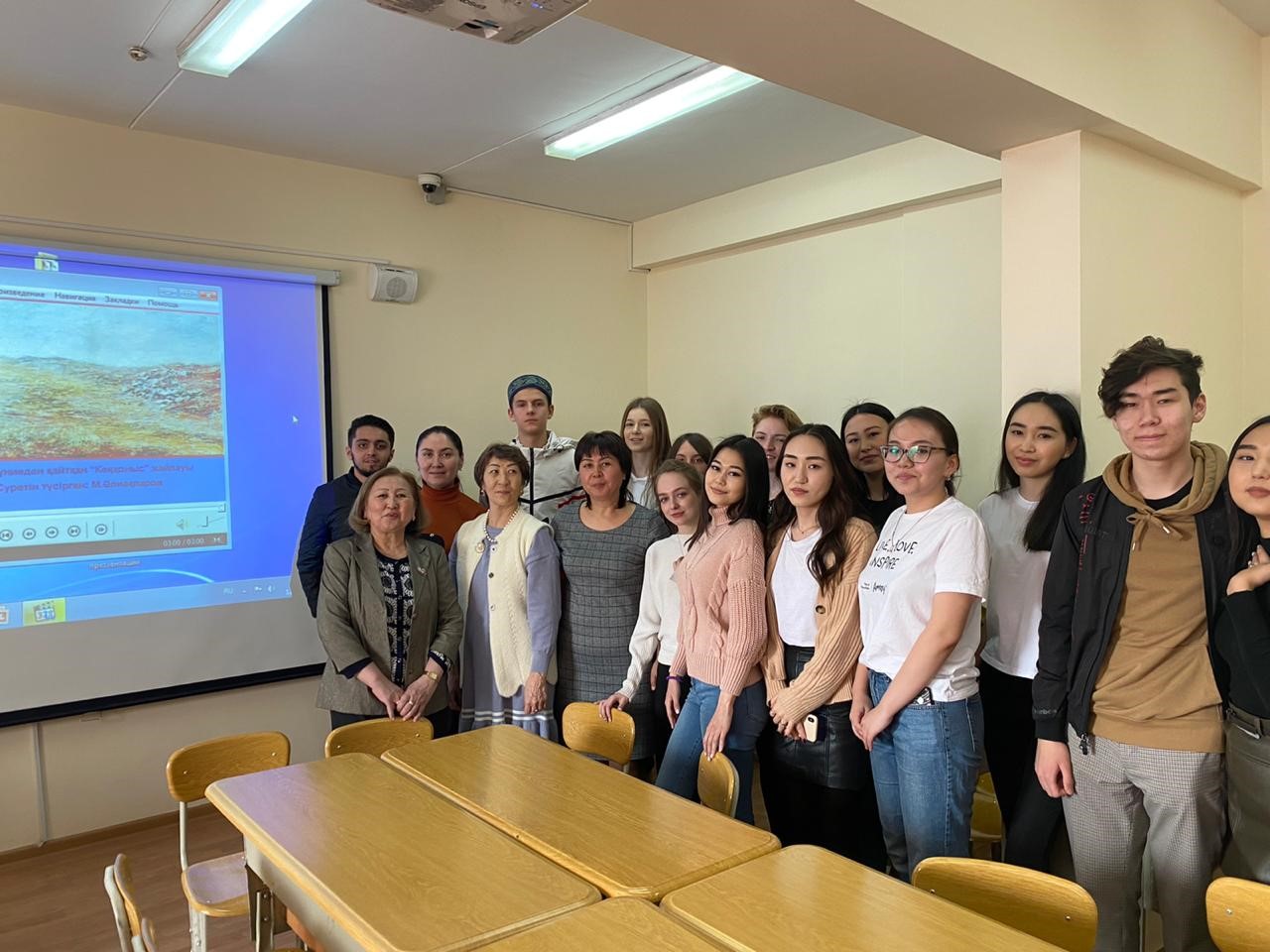 According to the results of the competition, the best participants were students of V. Martynov, M. Ershov, I. Bobin, M. Berikuly, D. Igisin. A. Serikova, R. Seydalimova, A. Tolugazinova, A. Kөbey, E. Son, A. Tursunov and were awarded and awarded prizes.