One of the priority areas of training of highly qualified specialists at Kazakh Ablai khan University of international relations and world languages is to strengthen international cooperation and develop intercultural relations with foreign universities. Academic mobility in partner universities, teacher internships, joint projects and conferences are an integral part of the international life of our university. In the context of distance learning, a new format of cooperation has become relevant, i.e. online connection of our students to the classes of partner universities abroad.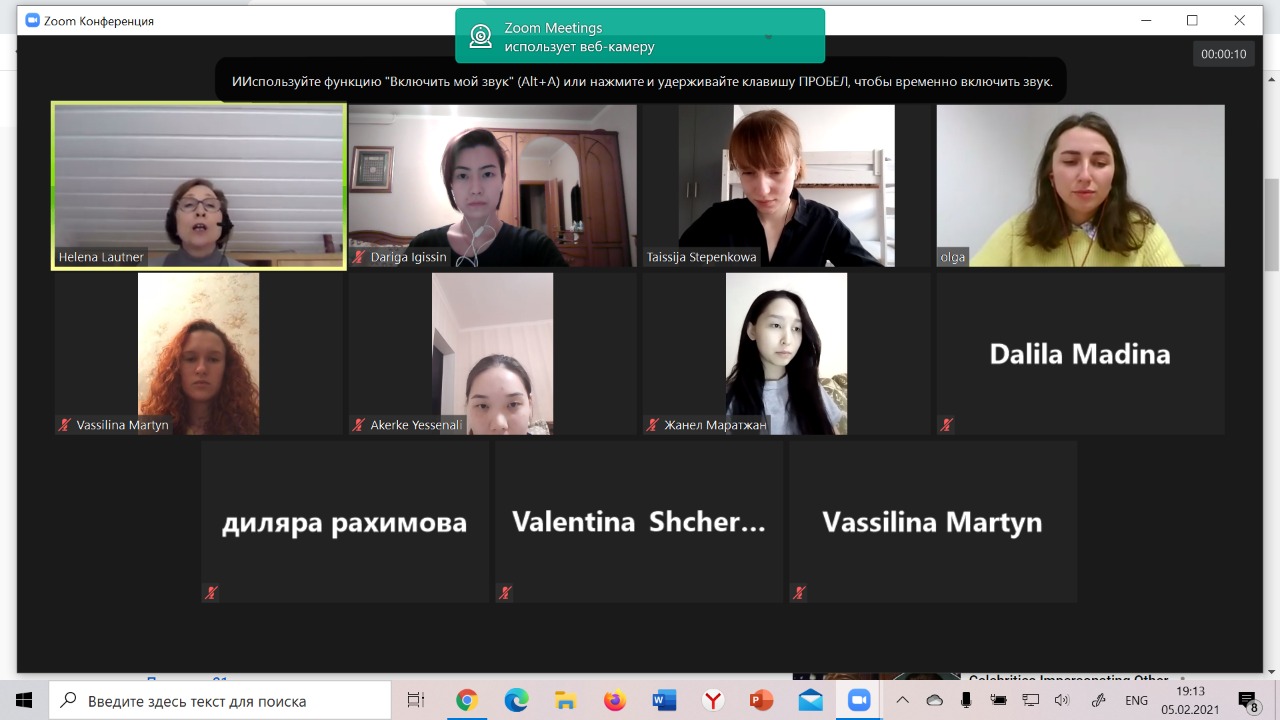 . In this regard, from the 1 February 2021 to the 5 February 2021 Specialized Academy of Translation and Interpretation at the SDI München provided such a unique opportunity for our university students to attend translation classes. During this week, the top 5 students of the Faculty of Translation and Philology attended online translation classes where German is the source language. Within this course, our students had a golden chance to attend online translation classes; Technical translation by the teachers M. Erwaechter, D. Drevs, Literary translation and everyday vocabulary by Y. Lipski, and Improvised translation class by K. Wenzl, V. Wendt,H. Lauther. Some of them shared their impressions: Maratzhan Janel, a 3rd-year student (310 group): "All the topics of the classes were very diverse: the students have examined smart generators, translated the opinions of others about obscene language in social networks and the speeches of the Nobel Prize winner scientists.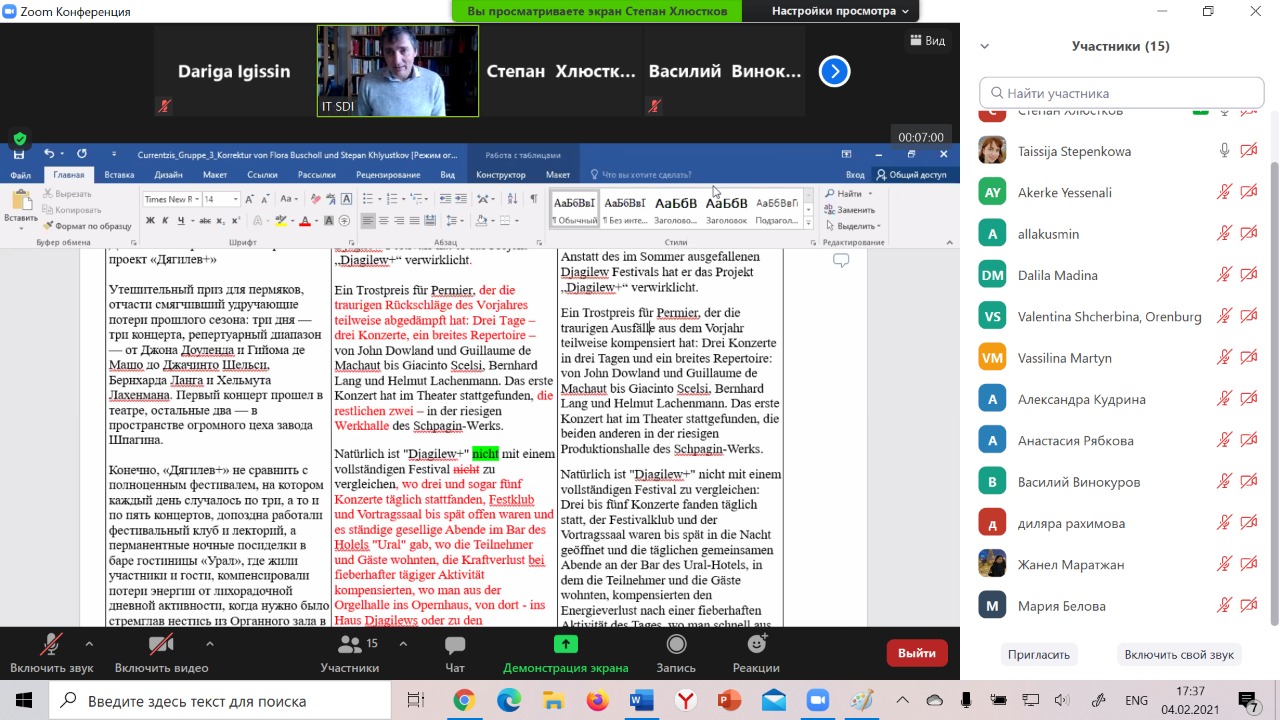 The online classes we have joined were really interesting. I liked how the students time their translations. The expecting time for translation would be a minute. It is very challenging, but at the same it is something we could learn from them." Yeseneli Akerke, a 3rd-year student (305 group): "The lectures literally covered all the spheres of human activity in a nut shell. I was impressed by both the students' enthusiasm and professionalism of lecturers in the process of working with students." Igisin Dariga, a 2nd-year student (210 group): "The classes were very informative. It was also interesting to listen to German speech in real time and watch the students make technical and literary translations. I would like to thank our University for the opportunity in allowing us to attend the classes of the SDI München."