As a part of the anniversary events dedicated to the 30th anniversary of the Independence of the Republic of Kazakhstan and the 80th anniversary of the Kazakh Ablai khan university of international relations and world languages, the elective online course "One Asia - One World" for students and undergraduates (at the request of students) of all courses started on February 1 in the second semester of the 2020-2021 academic year.
The Eurasia Foundation (from Asia) was founded in 2009 by a Japanese businessman and philanthropist Yoji Sato; it operates in 515 universities around the world in more than 40 countries of Eurasia. This international fund contributes to the formation of the youth, scientific elite of the Asian community through cultural exchange and the acquisition of additional knowledge about the regions of Asia. The uniqueness of this international educational project lies in the fact that scientists from the leading countries of the Asia-Pacific region: Japan, China, South Korea, Australia, as well as leading professors from all over the world lecture our students. There is an optimal ratio of academic mobility, general humanitarian training, innovative management with a significant component - trainings, practical classes, student participation in the implementation of the projects of departments and faculties.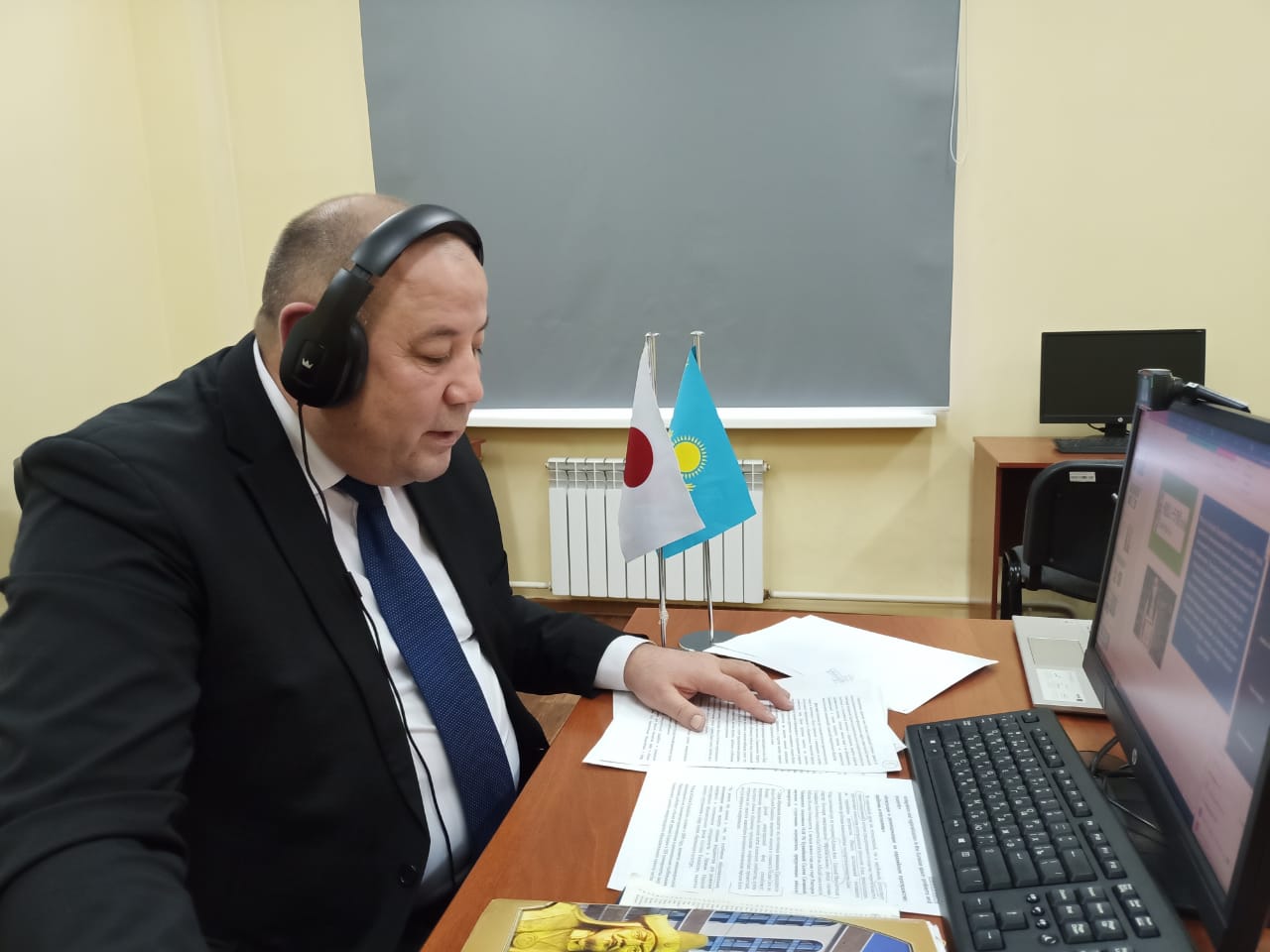 On February 5 this year, the project manager, Professor of the Department of Modern History of Kazakhstan and Worldview Disciplines of the Faculty of International Relations, Doctor of Philosophy Aidarbekov Zeynabil Smailkhanovich held the first online lecture "Integration and regionalization in the Eurasian space: problems and prospects" within the framework of the elective course "One Asia - One World". 78 students and undergraduates of different faculties and courses have signed up for this course.
       The main mission of the Eurasia Foundation of Japan is to develop cooperation between Eurasian universities in the fields of science, education and culture, organize master classes for the students of international relations and the humanities, in order to form the necessary competencies for any manager. Within the framework of the project, the Syllabus of the course and the program of guest lecturers by leading professors of the world were developed under the guidance of Academician of the NAS RK Kunanbayeva S.S.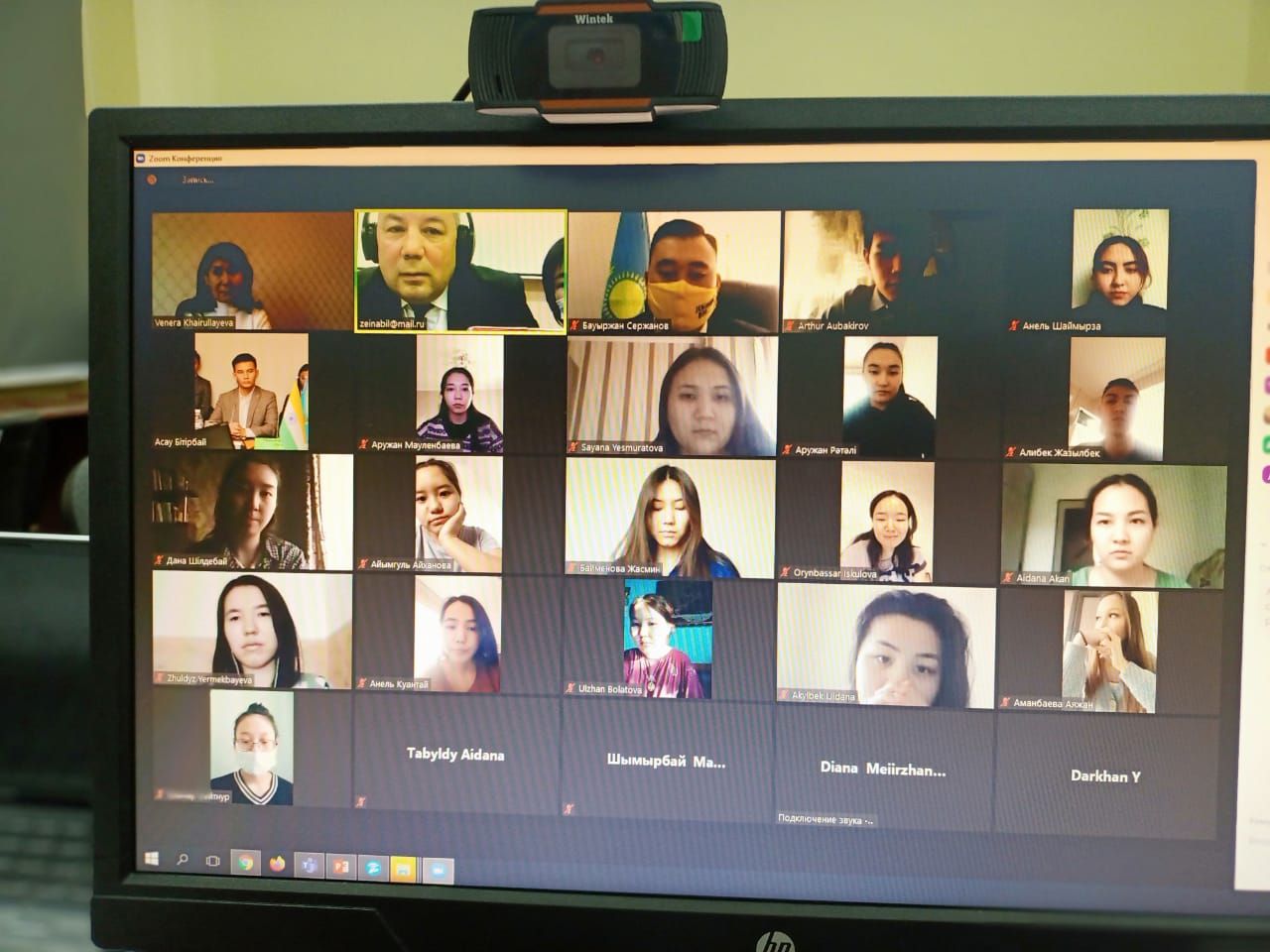 This Project provides an opportunity for students and teaching staff to participate in scientific and practical conferences, practices and seminars held on the platform of the Eurasia Foundation and partner universities. It develops students' ability to analyze the impact of various mechanisms and tools for implementing state policy on the economy, social sphere, the ability to critically evaluate information, work with people and conduct business negotiations, the ability to effectively and consistently organize work on relationships with government bodies and companies in Eurasia. This is a long-term project where every year the best students receive one-off scholarships and international certificates.