15/04/2021 at 11:00 on the eve of the 80th anniversary of Ablai khan KazUIR & WL, the department of Eastern Philology, Faculty of Oriental Studies, organized a republican online seminar "The effectiveness of information technologies in online teaching of the Turkish language."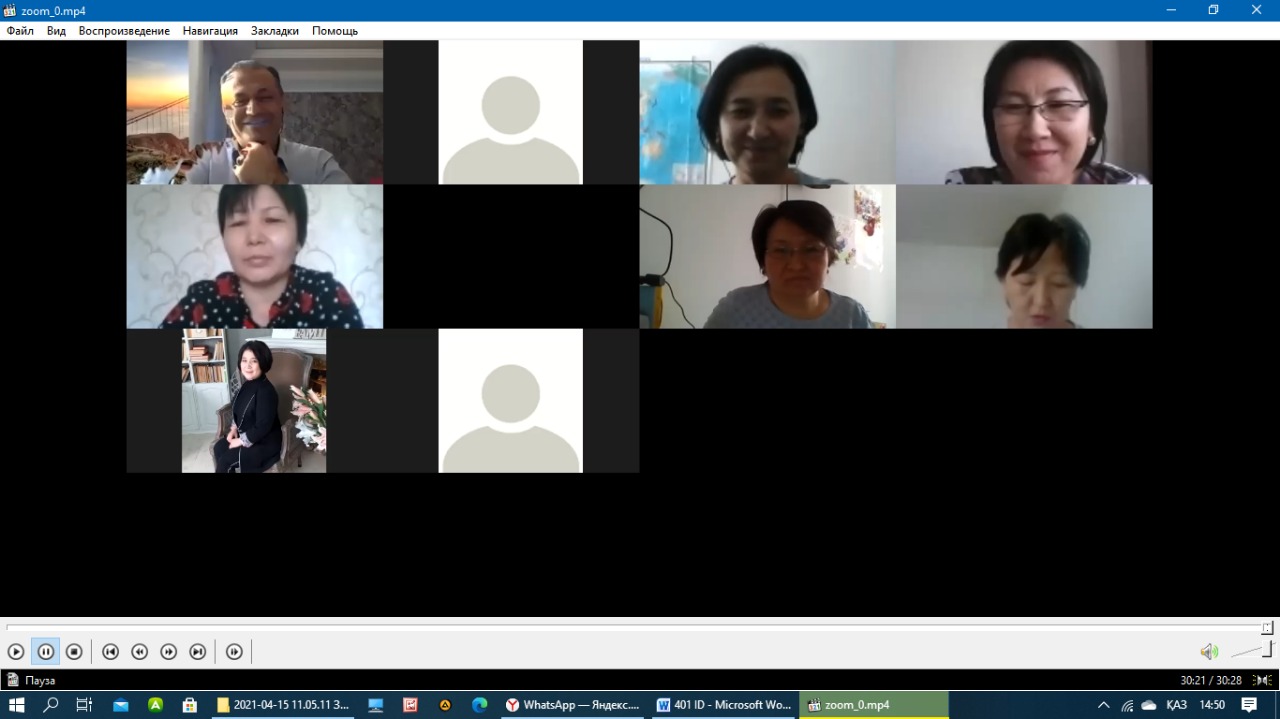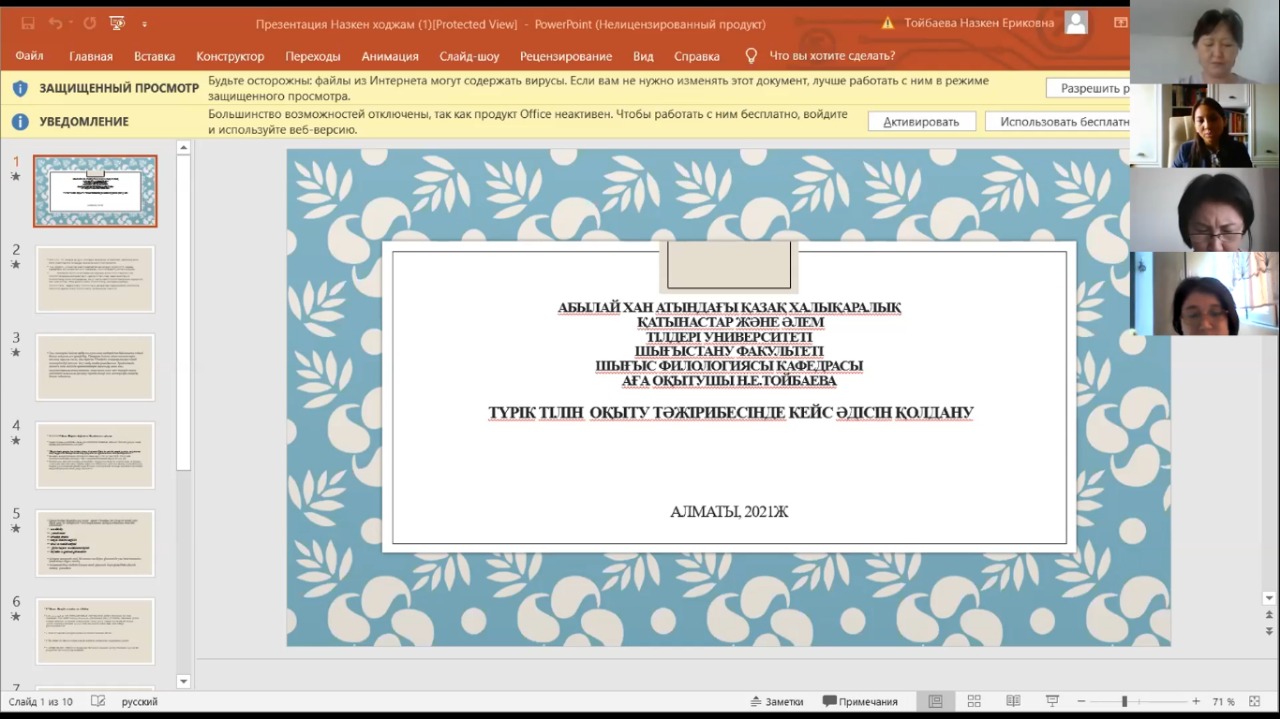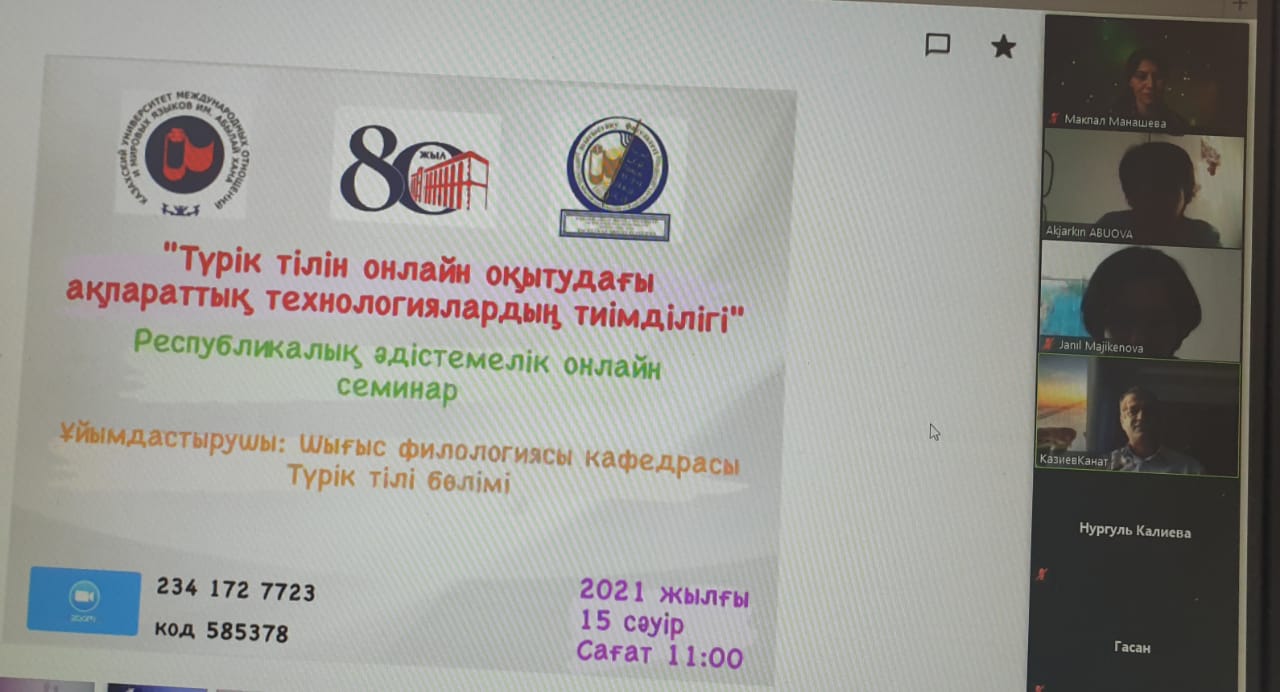 Dean of the Faculty of Oriental Studies Ms. Dauen Dinara noted that the seminar will contribute to the exchange of experience and professional development of teachers. She also wished the workshop success and thanked the participants.
The online seminar was attended by teachers and undergraduates of universities. In particular: Al-Farabi KazNU , Abai Kazakh National Pedagogical University, University of Foreign Languages ​​and Professional Career, Akhmet Yassawi University, L.N. Gumilyov Eurasian National University, Ablai khan KazUIR & WL shared their best practices.