On December 22, at the Faculty of Oriental Studies of the Kazakh Ablai khan University of International Relations and World Languages, an event "Arabic language-world language" was held, dedicated to the International Day of the Arabic language. The event was organized under the guidance of the senior teacher of the Department of Oriental Philology Saltanat Tayzhankyzy, in which the 4th year students of the Arabic language took part.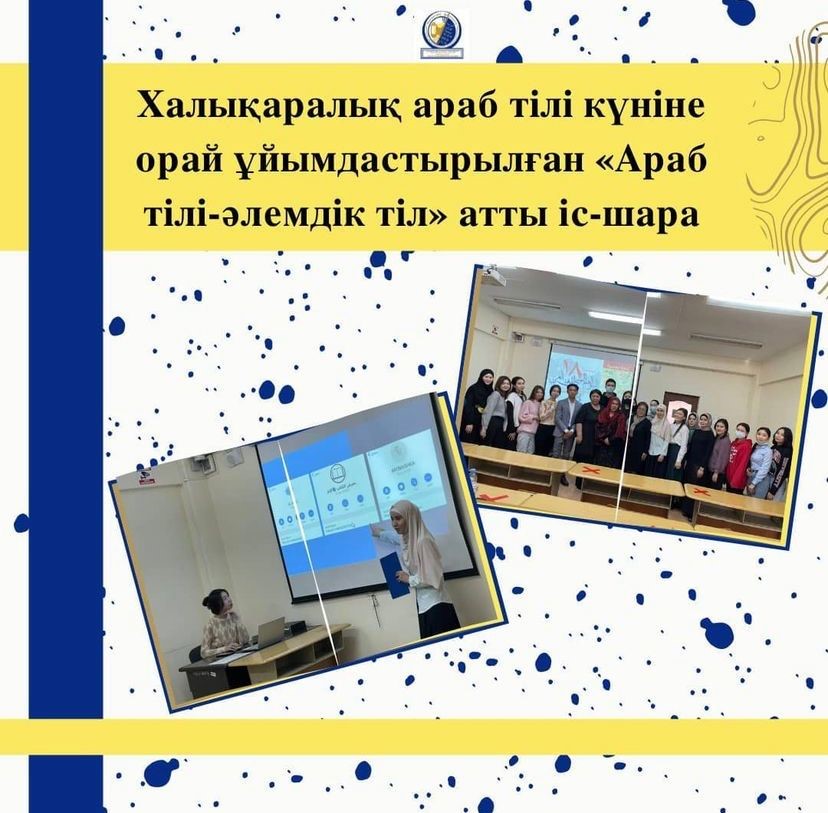 The event was attended by the dean of the faculty Dauen Dinara Bakytkereykyzy, the head of the department of oriental philology Burkitbay Gaukhar Zhansapovna, teachers of the department and students of the Arabic language department.
Educational videos prepared by students about the role and significance of the Arabic language in the world with a thousand-year history, considered one of the richest languages, and slides, which presented effective ways of learning Arabic, were demonstrated. The event continued with a linguistic and cultural quiz and intellectual games.