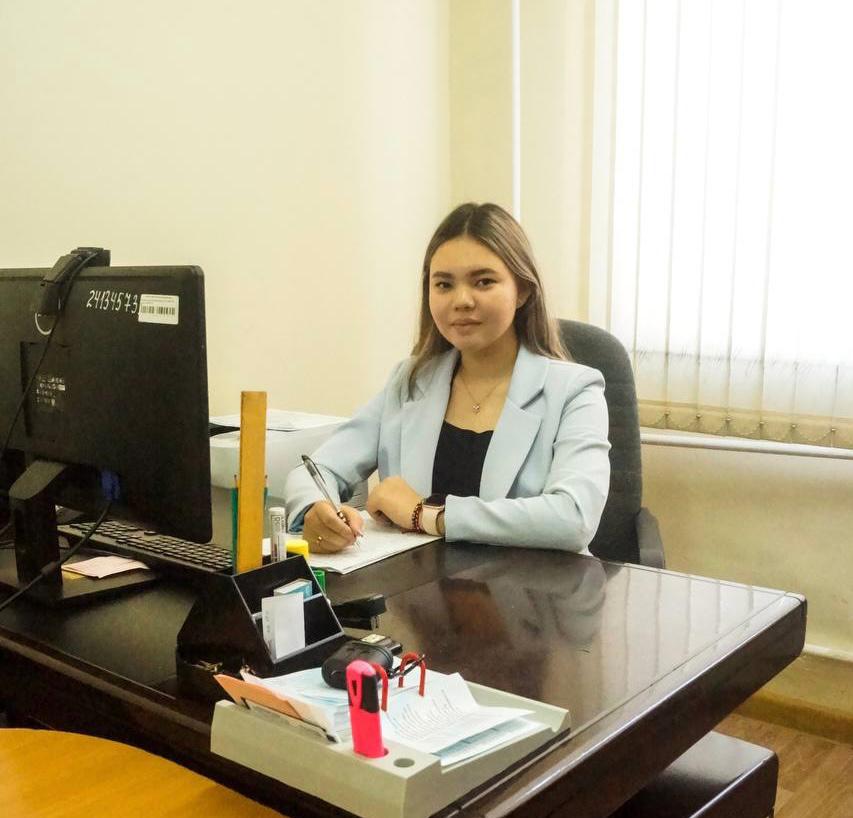 Supervisor: Серікқызы Меруерт, This email address is being protected from spambots. You need JavaScript enabled to view it.
Center of student's initiatives (further CSI) – is youth organization of Ablai khan University which unites and coordinates all fields of students activity.
There are many students work in the center. They always contact with the vice-rector for youth policy and discuss problem questions. Active students usually inform vice-rector about student's life in the study process, student's problems in the university campus at the same time the vice-rector inform rector about results of meetings. Together they improve quality of life in the university area, organize help to people (War veterans, Labor veterans, orphans, illness people) and conduct necessary meetings with famous people from different professional fields.
Students from CSI organize a teambuildings with other students for corporate student's culture which helps them to be in the center of University life.
Today CSI includes four sectors:
- Sector of image policy. The purpose of this sector is popularization of university activities among young people also internet networks (Instagram, VK, Facebook etc). There is a student's radio Ablai khan FM in the University where students send information to the other students every day.
- Healthy Lifestyle Sector
This sector where active students popularize kind of sports, love to nature, rejection of bad habits among youth people of University.
Students of this sector organize student's travels to the National parks of Almaty region like Charyn Canyon, Essik lake, barrow Essik where was found Gold man. Also our students go to the ski resort Shymbulak, ice rink Medeo, ski resort Tabagan. They always are participants of bicycle rides which is organized themselves or akymat of Almaty.
- Culture-mass sector
There aren't any student's events without this mini organization. Students of this way are center of fun times for every student of University. They are initiators and organizers all students events in our University, they find sponsors if event needs.
- Sector of international collaboration
Students of this sector work with students who came for study from other countries. They organize collective projects, teambuildings, excursions in the Almaty city and visit National and Art Museums. Also they conduct English, China and Korean clubs between foreign and kazakhstani students etc.  
This is a good opportunity for our students to get acquainted with the history, traditions and culture all people who came to our University for study.